The Toronto FC fanbase held its collective breath when starting goalkeeper Clint Irwin crumbled to the turf in agony.
It was a non-contact injury, incurred in the 70th minute when he was taking a goal kick against Orlando City on June 25, and was later diagnosed as a quadriceps strain that is expected to sideline him for six weeks.
Irwin, 27, was acquired by TFC in a trade with the Colorado Rapids in January. The native of Charlotte quickly established himself as the Reds' starter and one of the best goalkeepers in Major League this campaign, posting a 5-6-4 record with six clean sheets, and having played every minute of every game in league play.
Irwin offered a steadying presence between the posts and turned out to be one of TFC's better off-season acquisitions, so this was a big blow for the Reds. His injury layoff was even more worrisome when you consider that the team's other goalkeepers were young and inexperienced.
Alex Bono, a 22-year-old who was the sixth overall pick in the 2015 MLS SuperDraft, has spent the majority of his professional career on loan at TFC 2, the Reds' farm team that competes in the third-tier USL. Bono made his first MLS appearance for Toronto when he came on for Irwin in the Orlando match. He then started in Toronto's next two games: the second leg of the Amway Canadian Championship final (a 2-1 loss to the Vancouver Whitecaps) and a 1-1 draw against the Seattle Sounders in MLS.
Quillan Roberts has spent most of his tenure with Toronto either at TFC 2 or out on loan since signing with the MLS club in 2012. Although he's appeared in friendlies, the 21-year-old Canadian has yet to make his MLS debut.
Both Bono and Roberts have split this season between TFC 2, and serving as Irwin's backup in MLS—when one was on the bench for TFC, the other was in the USL with TFC 2. It just so happened that Bono was the backup in Orlando, and that's what led to him gaining his initial opportunity. But the New York native looks to have beat out Roberts for the starting role with Irwin on the sidelines, having started the last two games.
TFC fans and reporters who cover the team have one question: Why? Why did Bono get the call ahead of Roberts, even though their experience levels are almost identical, and they're roughly at the same junctures in their respective careers?
"Really, it was a timing thing. Earlier in the year I would have said Q had the advantage. Between the two of them we were constantly trying to get them games with the USL and rotate them through [into the senior team], because we want to bring them both along," TFC coach Greg Vanney explained.
"When something like this happens [it comes down to] who's a little more in form than the other guy. At the time, Alex was with [the senior team] and we felt he was little more in form at the moment, therefore he got the shot. Once you get the shot, it's what you do with it. He's done well, so he's the guy between the posts for now."
That might not sit well with some TFC supporters who believe Roberts, who has been with the organization longer, is being overlooked, and that the team is starting Bono simply to justify using a first-round draft pick on him a year ago.
But the simple truth is that Bono is the better option at the moment, according to Vanney. It's an opinion shared by one notable league insider and former Canadian national team member, who told Sportsnet, "Q isn't quite ready yet to make the jump to MLS. There's still work to do in his overall game."
Although it was ultimately Vanney's decision when it came to picking between Bono and Roberts, he consulted with goalkeeper coach Jon Conway, a former TFC goalkeeper himself.
"Jon is the one who works with them and communicates with them on a daily basis, so he has the majority of the say on where these guys are at," Vanney said. "Jon is the one who does most of the assessments, and gives us the feedback on them."
Thus far, Vanney has been pleased with Bono's performances, saying the young shot stopper has looked pretty confident between the posts and has made some big saves.
Bono admitted a chill went down his spine when he came on for Irwin in Orlando.
"There was a collision a few minutes before where Clint went down and Jon [Conway] said to me 'get moving,' and I said, 'yeah okay.' It was one of those things where a goalkeeper goes down but you know he's fine. Then five minutes later it happened again, and it dawned on me that this is the moment, it's actually going to happen," Bono said.
Bono was incredibly nervous, but he received some reassuring words from veteran defender Drew Moor as he made his way towards Toronto's goal.
"When I came on the field in Orlando, Drew just looked at me said 'put a smile on your face, kid. You've been waiting for this your while life. We're behind you, we're right here for you, so let's get the job done,'" Bono recalled.
Bono ended up conceding two goals, one on a play in which he was a bit too aggressive and ended up spilling the ball. Kaka converted from the penalty spot deep into injury time on the other as Orlando won 3-2.
In the two subsequent games he's played, though, Bono has looked far more composed, and hasn't been nearly as aggressive and eager to make plays. Keeping it simple is the key, something that Conway keeps reminding him to do.
"I don't have to be the best player on the field. I don't have to win us games because we have a good enough team where we can win games as a team on our own. I just have to be solid back there, be a presence, and help the guys throughout the game, and that's the goal," said Bono, who cites Gianluigi Buffon and Tim Howard as his goalkeeping idols.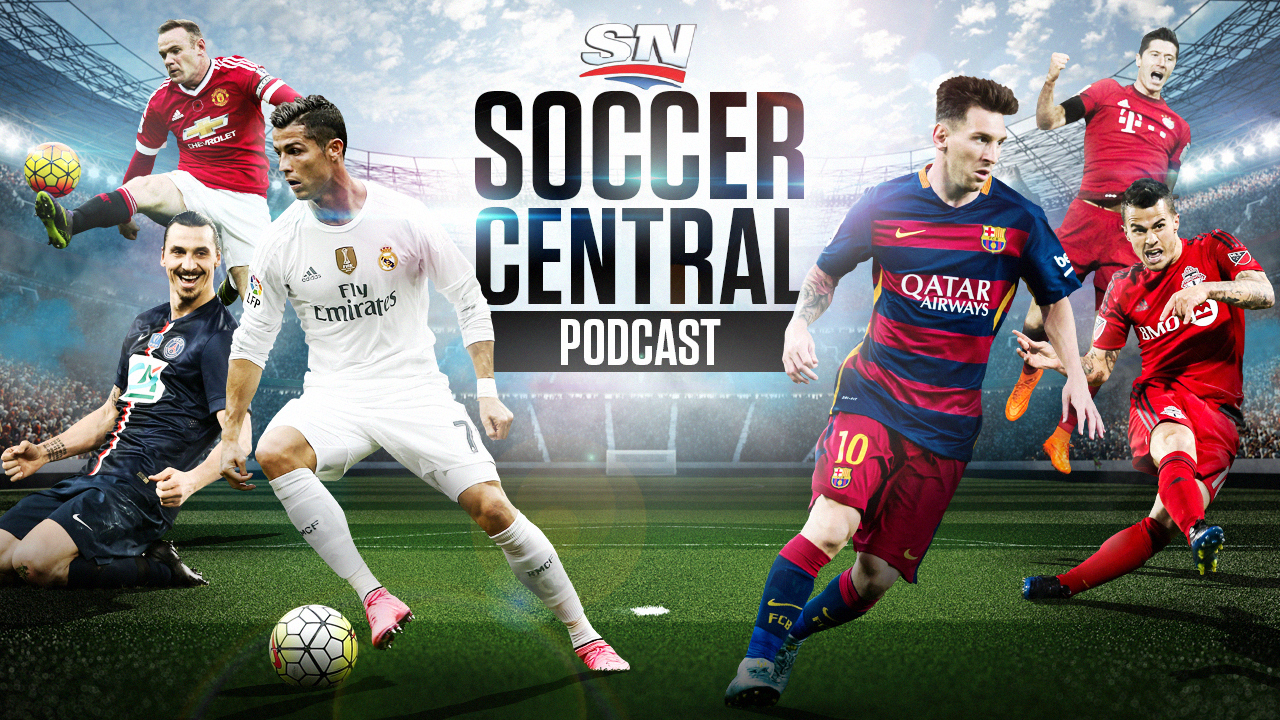 Sportsnet's Soccer Central podcast (featuring Thomas Dobby, Brendan Dunlop, John Molinaro and James Sharman) takes an in-depth look at the beautiful game and offers timely and thoughtful analysis on the sport's biggest issues.