Toronto FC was back in training on Tuesday ahead of its road game against D.C. United this weekend.
Here are some news and notes from today's practice at the club's training facility in Downsview.
Suspension looming for Morrow?
Justin Morrow earned a caution in Toronto's 1-1 draw with the New England Revolution on Saturday, a play that is currently under review by Major League Soccer's disciplinary committee, TFC coach Greg Vanney revealed.
In the 58th minute, Morrow's crunching and late tackle brought down Revolution midfielder Gershon Koffie in the middle of the pitch. Morrow was shown a yellow card, and he now faces supplemental action, including a possible one-game ban, from the disciplinary committee.
"I don't know that I have any expectations either way anymore. I just wait to see what happens and then we work accordingly," Vanney said when asked if he expects the league to suspend Morrow.
While New England coach Jay Heaps told reporters after the game that Morrow deserved to see a red card, Vanney feels that it wasn't an over the top tackle, rather a mistimed one by his defender.
"I watched it back several times, and I don't think there's a question whether Justin gets him—the scenario was that (Koffie) took a long touch and it got away from him, and Justin went at the spot where the ball was, and it just so happens that (Koffie) was able to get back to the ball… a split second before Justin's tackle," Vanney explained.
"It wasn't like Justin was trying to recover from something. It was just a guy trying to go to the spot where the ball was… he was just a fraction of a second late and caught him. Those things are going to happen."
If Morrow does get suspended, look for either Daniel Lovitz or Canadian Ashtone Morgan to start at left fullback on Saturday in D.C.
Five points in five games
Saturday's draw in New England makes it five points in five games for Toronto. In the off-season, new TFC club president Bill Manning set a target of eight points through the first eight games of the campaign—a reasonable mark considering the Reds' first eight games are away from home.
Vanney is pleased with the one point per game average on the road thus far—it's the accepted standard in MLS. Aside from the points, Vanney likes how the team has become hard to break down compared to last year when it conceded a league-high 58 goals.
He was also pleased to see Jozy Altidore make his first start of the season against the Revs—he set up Sebastian Giovinco's equalizer—and Canadian midfielder Jonathan Osorio make his return to the starting 11.
"More than the points, it's how we're playing and how we're' progressing. This weekend we were able to get Jozy back into the team … we had Oso back after he was out for a week, so we're starting to move forward as a group, That to me is what's also important as we try to collect as many points along the way," Vanney said.
Ricketts training with Toronto FC II
Canadian forward Tosaint Ricketts has been training in recent weeks with Toronto FC's USL farm team, TFC II, after parting ways with Turkish club Boluspor over unpaid wages.
The MLS club has interest in signing the Canadian international, but a source close to the situation told Sportsnet last week that a deal likely won't get done anytime soon due to TFC's salary cap situation. The same source told Sportsnet that a deal could potentially be struck later on this season if TFC frees up some salary cap room, and if Ricketts is still available.
In the meantime, Ricketts, a native of Edmonton, continues to train with TFC II in order to keep in game shape as he explores other options.
Injury report
Benoit Cheyrou was suspended for the New England match and was to be available against D.C. after serving his one-game ban. But the French midfielder left Tuesday's practice early with a noticeable limp, and is now questionable for Saturday.
Also questionable for the trip to D.C. is Japanese rookie midfielder Tsubasa Endoh, who has missed the last few games with a lower-body contusion. Vanney said Endoh remains day-to-day, and that it's far too early in the week to know if he'll be fit to play this weekend.
After missing the New England game due to sickness, defender Josh Williams is back in training and fully fit.
Looking ahead
D.C. United (1-2-3) sits seventh in the Eastern Conference, one point and one spot up on Toronto (1-2-2). D.C. is coming off a 4-0 win at home against the Vancouver Whitecaps. Forward Fabian Espindola was voted MLS Player of the Week after scoring two goals in the win over Vancouver.
The last meeting between Toronto and D.C. took place at BMO Field on June 27, 2015 when they played to a 0-0 draw. TFC is 7-12-4 all-time against D.C. United.
Saturday's game is the sixth of an eight-match road stretch to begin the season for Toronto due to ongoing construction at BMO Field. TFC then visits the Montreal Impact and Portland Timbers before playing their home opener on May 7 against FC Dallas.
Steven Beitashour wasn't with Toronto last season when it began the year with seven road games, so this has been a learning experience.
"It's difficult. I'm not going to say it's easy. I don't really know what I expected. … You go and stay in a hotel for the weekend—it's kinda nice because you're away from all the noise and just focus (on the game)," the right fullback said.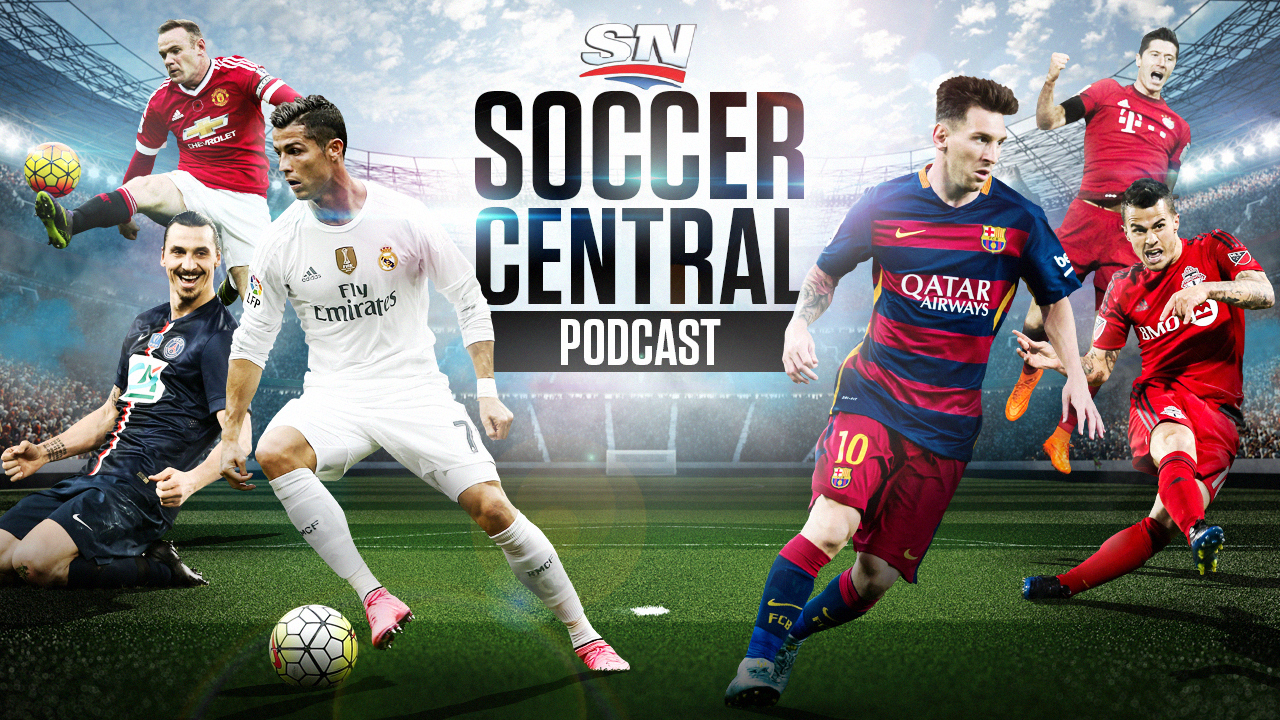 Sportsnet's Soccer Central podcast, hosted by James Sharman, takes an in-depth look at the beautiful game and offers timely and thoughtful analysis on the sport's biggest issues.