TORONTO — Some athletes get booed or heckled when they play against their former clubs for the first time.
That likely won't be the case when Drew Moor and Clint Irwin suit up for Toronto FC this weekend against the Colorado Rapids. Saturday's road game will mark both Moor and Irwin's return to Colorado since joining TFC this off-season.
Irwin was only in Denver for three seasons before coming to Toronto this winter in a trade. But the goalkeeper was well regarded within the Rapids community, winning fans' approval with his workmanlike attitude and down-to-earth demeanour.
"It's a place I really enjoyed playing at. I have a lot of friends on the [Rapids] and friends in Denver, so I'm excited to play there and get back, and see all the fans who supported me," Irwin said.
Moor spent the previous seven campaigns with the Rapids, where he captained the club for the last three. A firm fan favourite at Colorado, the defender made 188 appearances in all competitions for the club, was part of the Rapids team that won the 2010 MLS Cup, and was voted to the 2015 MLS All-Star Game.
When he signed with Toronto as a free agent just before Christmas, Moor took to Twitter to post a message in which he thanked Rapids fans for their support.
Moor has no regrets about his decision to leave Colorado, but admitted the team still holds a special place in his heart, and that this weekend's reunion will be somewhat emotional.
"It's a place that I called home for six and a half years; the organization treated me so well. I loved every second of being there," Moor said.
"My wife and I started our lives there together. It'll be tough to go back and see the old sites, but at the same time it's a business trip and for 90 minutes I'll be [trying] to take it to Colorado."
He later added: "I left, for the most part, on good terms. I was a free agent. Colorado made a very good offer to keep me there [but] was a ready for a new challenge, for a new home and a new place."
Irwin admitted it's "going to be weird" playing at Dick's Sporting Goods Park as a member of TFC.
"I'll probably make a mistake and walk into the home dressing room. Going to the visiting dressing room is going to be different. Staying in a hotel in downtown … it'll be interesting. But it's all part of the process [of moving on]," Irwin offered.
Neither Moor nor Irwin have any family or real estate ties to Denver but they're both still fond of the city and hope to visit some of their old haunts while in town.
For Irwin, that means visiting with former teammates Dillon Powers and John Berner — the three used to rent a place together.
"I'll probably go back there, get a couple games of Mario Kart in, and show them that I still have it," Irwin quipped.
For Moor, a trip to My Brother's Bar for their jalapeno cream cheese-burger, known as the JCC burger, is on the agenda.
"That's where I'll probably go after the game because it's not exactly the healthiest [thing to eat] before the game," Moor said coyly.
Irwin cited establishments such as Forest Room 5 and Little Man Ice Cream as personal favourites.
Interestingly, Toronto coach Greg Vanney played part of the 2007 MLS season in Colorado, appearing in seven games before being traded to D.C. United.
Vanney said he enjoyed living in Denver's Cherry Creek neighbourhood, and playing on a Rapids side that included notable MLSers Omar Cummings, Mike Petke, Pablo Mastroeni and Nick LaBrocca.
---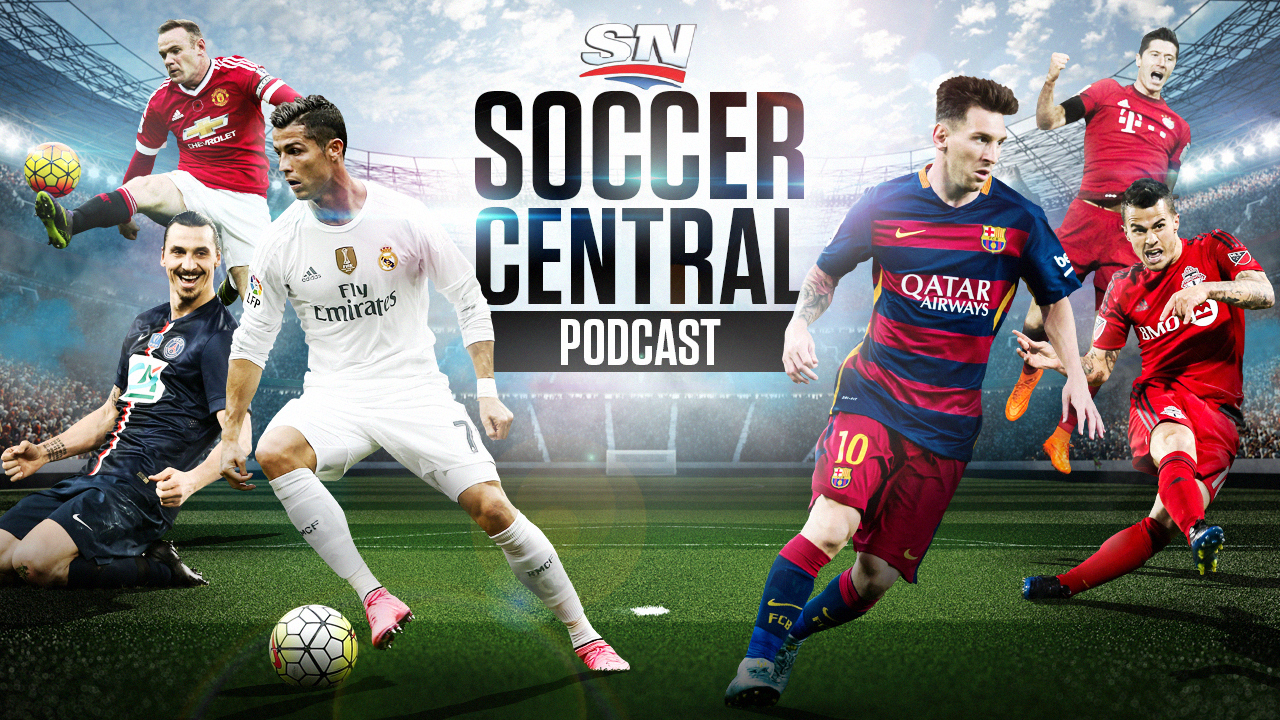 SPORTSNET.CA's Soccer Central podcast, hosted by James Sharman, takes an in-depth look at the beautiful game and offers timely and thoughtful analysis on the sport's biggest issues.
Listen here | iTunes | Subscribe to the podcast
---