Toronto FC is still searching for its first win against New York City FC, but the Reds can take great comfort and pride from their 2-2 draw at Yankee Stadium on Sunday evening.
TFC hoped to end its winless run against NYCFC (they lost twice and drew last season). When they went 2-0 down after 28 minutes it looked like it was going to be another one of those disastrous days for Toronto.
Instead, they clawed their way back into the game thanks to goals by Damien Perquis and Sebastian Giovinco to take four points out of a possible six from their opening two matches of the Major League Soccer season—with both games on the road no less. Who saw that coming? Not me.
Here are my three thoughts on Sunday's game…
TWO GOALS CONCEDED, BUT…
On the surface, two goals conceded reflects poorly on a much-maligned defence that conceded 58 times a season ago. But neither goal came about as a major miscue, a lack of organization or shape, or off a defensive breakdown.
New York opened the scoring in the 24th minute when TFC midfielder Marco Delgado fouled Thomas McNamara in the box. It was the right call to make by the official, but it was also a lazy and unnecessary foul by Delgado—McNamara wasn't going anywhere as he was surrounded by a sea of players in red.
Four minutes later the hosts padded their lead in controversial fashion when David Villa completed his brace. Replays showed that the Spanish striker clearly used his arm to bring the ball down and control it before slamming it past a helpless Clint Irwin in the Toronto net. While TFC should have done a better job clearing its lines, the goal never should have counted.
So, two rather fortunate goals. This isn't to say it was a flawless performance from the Reds. But Toronto did build off its showing a week ago in the win away to the New York Red Bulls, playing a solid defensive game, keeping their opponents in front of them for the majority of the contest and hitting out on dangerous counter-attacks.
A STRONG FIGHT BACK
Toronto was rattled after Villa converted from the penalty spot. When he scored again four minutes later, TFC appeared to be coming undone and wilting like under the slightest bit pressure and adversity, like they've done so many times in the past. As the first half wore on, New York bossed more and more of the game.
But then Toronto won a foul outside of the penalty area late in the half, and Giovinco delivered a dangerous free kick that Perquis did a marvellous job of getting on the end of before knocking it past New York goalkeeper Josh Saunders. Perquis' goal was the last touch of the opening 45 minutes—as timely a goal as you could hope for on the road.
That goal breathed new life into the Reds, providing them a life line when just minutes earlier they appeared to be dead and buried.
Toronto built on that confidence and momentum in the second half, and with coach Greg Vanney subbing out rookie Tsubasa Endoh for Benoit Cheyrou in the 59th minute, the Reds gained more of a foothold in the match, setting the stage for Giovinco's equalizer in the 76th minute.
What was most impressive about this comeback by TFC was that they didn't panic. Vanney made a necessary substitute when he swapped Cheyrou in, but he didn't abandon his tactical plans; TFC stuck with the defence-first approach, and remained patient, secure in the fact that they'd get their chances. They did and they capitalized—and they earned a deserved and valuable point on the road.
A BIT OF CLASS FROM SEBA
Sebastian Giovonco has picked up where he left off last season. On Sunday he set up Toronto's first goal and then scored the equalizer to help the Reds come away from Yankee Stadium with a draw—this after he scored and assisted on another in last week's road win over the Red Bulls.
Two games, two goals and two assists. We've come to expect this kind of output from the Italian, haven't we? We've also come to expect the extra level of class he brings to the table for Toronto FC as their difference-maker.
Giovinco's ability to influence the game was on full show in New York. It was his dagger ball from a set piece outside the penalty area deep into the box that handcuffed the New York defence. Perfectly weighted, Giovinco's impeccable delivery allowed Perquis to time his run, sneak through behind the back line, and toe-poke it home.
As for the goal he scored himself, well, what a beauty. Toronto did very well to work the ball out from the back and into midfield where Will Johnson fed the Italian down the left. Giovinco collected the ball with his right foot and then quickly shifted it onto his left as he glided past two New York players before firing it past Saunders with a brilliant finish from just inside the box.
Giovinco continues to demonstrate that as long as he's on the field and the score is close, Toronto FC is never really out of it.
---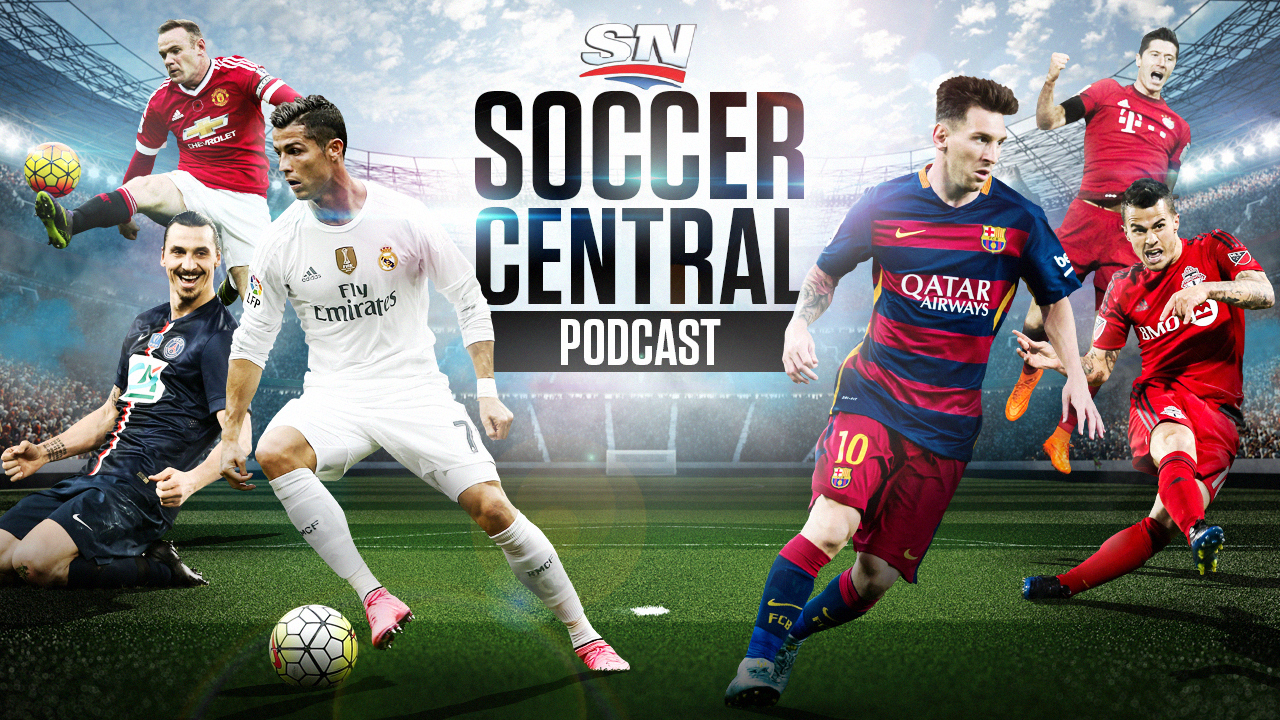 SPORTSNET.CA's Soccer Central podcast, hosted by James Sharman, takes an in-depth look at the beautiful game and offers timely and thoughtful analysis on the sport's biggest issues.
Listen here | iTunes | Subscribe to the podcast
---