After having a bye last week, Toronto FC returns to Major League Soccer action with a road tilt against the Colorado Rapids on Saturday.
Here are some news and notes from Tuesday's practice at the club's training facility in Downsview.
Vanney answers Gomez's criticisms
Striker Herculez Gomez joined the Seattle Sounders last week after previously being waived by TFC in early March prior to the start of the regular season.
Gomez, 33, joined Toronto last August and scored one goal in seven appearances (two as a starter) before the Reds waived him due to salary cap issues. After he officially signed the Sounders, Gomez had some pointed criticisms of TFC, expressing his disappointment with how he was treated.
"The situation with Toronto was difficult," Gomez was quoted in the Seattle Times. "I think it was poorly managed. It put me in a situation that was unfair. I think they're great people, but the poor mismanagement from the front office put me in a very hard spot.
"I have a pretty big chip on my shoulder with how things ended in Toronto," he added. "It's not sour grapes, but there's a way of going about things and a way of treating people. It wasn't the way I would have done things. So I'm eager to get to work to prove a lot of people wrong."
Vanney took issue with Gomez's comments when asked to respond after Tuesday's practice.
"What I would say is there are always two sides to every story, and there is always a perception of what is going on and there's a reality of what's going on. I thought we, as an organization, did a very good job of communicating between ourselves and him, and ourselves and his representation as to what the scenarios were and what was going on all the time," Vanney stated.
Toronto asked Gomez to take a pay cut on his contract that ran until June, but the two sides were far apart on salary numbers. The team also looked into trading him or moving him via another mechanism, but no deal could be reached.
"Potentially, there may be some things you may or may not want to believe as a player, but I thought we were fairly all on the same page in terms of the direction we were going and what opportunities were actually out there, and the scenarios that were playing out," Vanney said.
Vanney added: "In the end, was the timing [of Gomez being waived] perfect? Probably not, but it was because it was an exhaustion of every possible solution that might be available to us."
International guys back soon
Captain Michael Bradley and fellow American Jozy Altidore, as well as Canadian midfielder Will Johnson, are still away on international duty. All three will rejoin TFC after tonight's World Cup qualifiers before the team leaves for Colorado on Thursday.
"We want our guys to play well. We want them to come back physically in the right place and mentally in the right place so that they can then turn their focus back onto us and what we have in terms of the task at hand on the weekend," Vanney said.
Altidore made his season debut as a substitute in the Reds' last game. Vanney didn't tip his hand as to how he planned to use Altidore, but reading between the lines it looks as though he may be coming off the bench again.
"In terms of adding Jozy in, first and foremost [we need] to see how he feels when he gets back, having been away for a little while," Vanney said.
Lovitz and Osorio back in the mix
The bye week gave midfielders Daniel Lovitz (recovering from a concussion) and Jonathan Osorio (knee strain) extra time to recuperate after missing the last game in Kansas City.
Lovitz was involved in full training on Tuesday and will be available for selection in Colorado. Osorio worked out on his own and with the team, and is probable for the match vs. the Rapids.
Bloom solid in debut for TFC II
Last week, Toronto FC announced that it loaned four players—goalkeeper Alex Bono, defender Mark Bloom, midfielder Chris Mannella and forward Mo Babouli—to TFC II, Toronto's farm team in the third-tier United Soccer League.
The players can be recalled by the MLS team at any time, so the loan deal allowed Bloom to get some minutes and stay in game shape during the bye week. He helped set up both of TFC II's goals in a 2-2 draw with New York Red Bulls II on the weekend.
"For [Bloom], it's just getting into a rhythm again of playing, and playing 90 minutes, and managing a game and various situations within a game. I thought he did a good job," Vanney stated.
NOTE: I'll have more on Mark Bloom in a feature story later this week for Sportsnet. Also, look out for stories on ex-Rapids Clint Irwin and Drew Moor returning to Colorado since joining TFC in the off-season, and how much does playing at altitude in Denver affect visiting teams.
---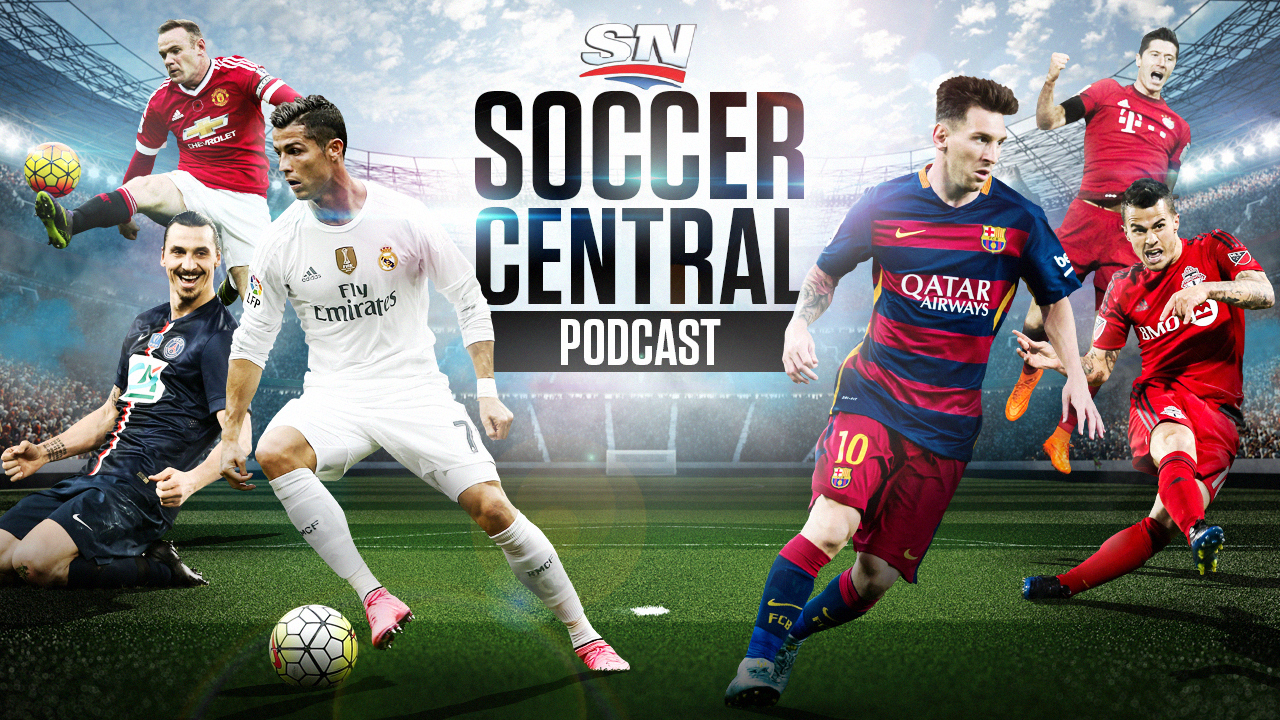 SPORTSNET.CA's Soccer Central podcast, hosted by James Sharman, takes an in-depth look at the beautiful game and offers timely and thoughtful analysis on the sport's biggest issues.
Listen here | iTunes | Subscribe to the podcast
---