Pundits who engage in predictions before the start of the season—regardless of the sport—have always been on a fool's errand.
In the case of Major League Soccer, this exercise is especially futile.
Pre-season predictions are a crapshoot, for the most part, due to the sheer unpredictable nature of MLS. Besides, how can anybody reasonably know in March how things will play out by October? The answer is they can't.
And so to Toronto FC, who made a number of important off-season player acquisitions, and who appear, on paper at least, to have built itself into a top contender in the Eastern Conference—"on paper," being the important caveat.
Not to be a party pooper, and downplay all the positive vibes surrounding the club. But a healthy dose of skepticism is required in evaluating Toronto's prospects ahead of its season opener on Sunday.
Look, I'd love to be able to sit here and confidently proclaim that TFC will be a force in MLS in 2016, and that the roster moves they've made have turned them into an MLS Cup contender. But I can't do that. Nobody could.
There are too many variables at play and far too many questions looming over the Reds to know conclusively—or even with a degree of certainty—that it's all going to come together on the pitch in 2016.
Foremost among those variables is the daunting eight-game road trip to begin the campaign.
Due to construction at BMO Field, the Reds won't play their first home game until May 7. Before that, they'll make tricky visits to New York (to play the Red Bulls, the best team in the East a year ago), Kansas City (a perennial MLS power), Colorado (who play at altitude), Montreal (who spanked them in the playoffs) and Portland (the reigning champions).
Twenty-four points are up for grabs through the first eight games. It's not inconceivable that Toronto fails to reach 8 points (a target set by club president Bill Manning) during that stretch based on the calibre of their opponents and the gruelling travel schedule.
Defending was TFC's major problem last season, both from an individual and team perspective. Toronto conceded a whopping 58 goals—tied for the league's worst defensive record. General manager Tim Bezbatchenko made some bold moves over the winter to bolster the back line. Ahmed Kantari was bought out, and central defender Drew Moor and right fullback Steven Beitashour were brought in.
Both Moor and Beitashour look to be solid additions. Beitashour is widely regarded as one of the best right fullbacks in the league, while Moor has a great deal of MLS experience, and he could turn out to be the stud quarterback in the middle of defence the Reds' have long needed.
But how will the new defence come together with two new starters? Can the foursome gel with only one pre-season under their collective belt? Can Moor overcome his injury issues from a year ago? Can he form an effective partnership with Damien Perquis who, at times, was a defensive liability a year ago? It's far too early to tell.
Let's also not forget this new-look defence is playing in front of a new goalkeeper in Clint Irwin—although, to be fair, Irwin and Moor were teammates at Colorado, so there is a level of familiarity there.
Still, we're talking about three changes to the back five. Three. Having doubts over Toronto's defensive cohesion aren't terribly out of order.
Nor are doubts over Irwin. No denying that both Joe Bendik and Chris Konopka were less than stellar last season. But is Irwin, who only has just three years of MLS experience, that much of an upgrade? It seems like a lateral move by the Reds. Maybe it'll pan out, and Irwin will prove to be an improvement on Bendik and Konopka. It's not a slam-dunk.
And what if Irwin goes down injured? Are backups Quillan Roberts and Alex Bono, who between them have zero combined MLS appearances, ready to fill in? Again, you can't be faulted for having doubts.
Both the Copa America and Euro 2016 could mean TFC will have to make do without Sebastian Giovinco, Michael Bradley and Jozy Altidore for a part of the summer. That's three DPs, three key starters. Surely, that will hurt the Reds, who seem especially thin at the forward position.
Even if Altidore is here most of the time, how much can the Reds rely on him?
He missed a number of matches a year ago due to injuries. He came into camp this year in peak physical shape after changing his diet and off-season training routine. But the American forward has already been ruled out for the first two games of the 2016 campaign due to a nagging hamstring problem. His durability this season should not be taken for granted.
And what about Bradley? He was brilliant at times last year. Other times, he was average. TFC needs him to consistently be one of their best players for a full season. We've yet to see that from the American during his time in Toronto.
What's his role in this team? Has it been determined yet? He's been deployed in a number of different ways, but what best suits his skill set? It's two years on, and TFC has yet to figure that out.
All of which leads us to coach Greg Vanney, an articulate, thoughtful and genuine person. Few MLS coaches dissect their team's performance with as much eloquence, insight and pith as Vanney. He's a true student of the game.
Vanney is the longest-serving coach in TFC history, but that owes far more to management's (laudable) patience rather than results achieved on the pitch during his tenure. There's no getting away from the fact he's still learning on the job, still growing into his role as coach.
Sticking with Vanney made sense. Continuing the game of managerial merry-go-round by bringing in a new coach would have led to instability, which is the last thing this franchise needs.
But make no mistake about it: Vanney is firmly on the clock now. He's had his one-season grace period. He needs to produce results and get the most out of his roster on a consistent basis. Can he do it? It's quite possible. His record thus far would stop you from betting money on it, though.
All of which is a very long-winded way of saying, this could be Toronto FC's year to finally break through in a big way. But maybe not.
Honestly, who knows? Who can say? Not me.
---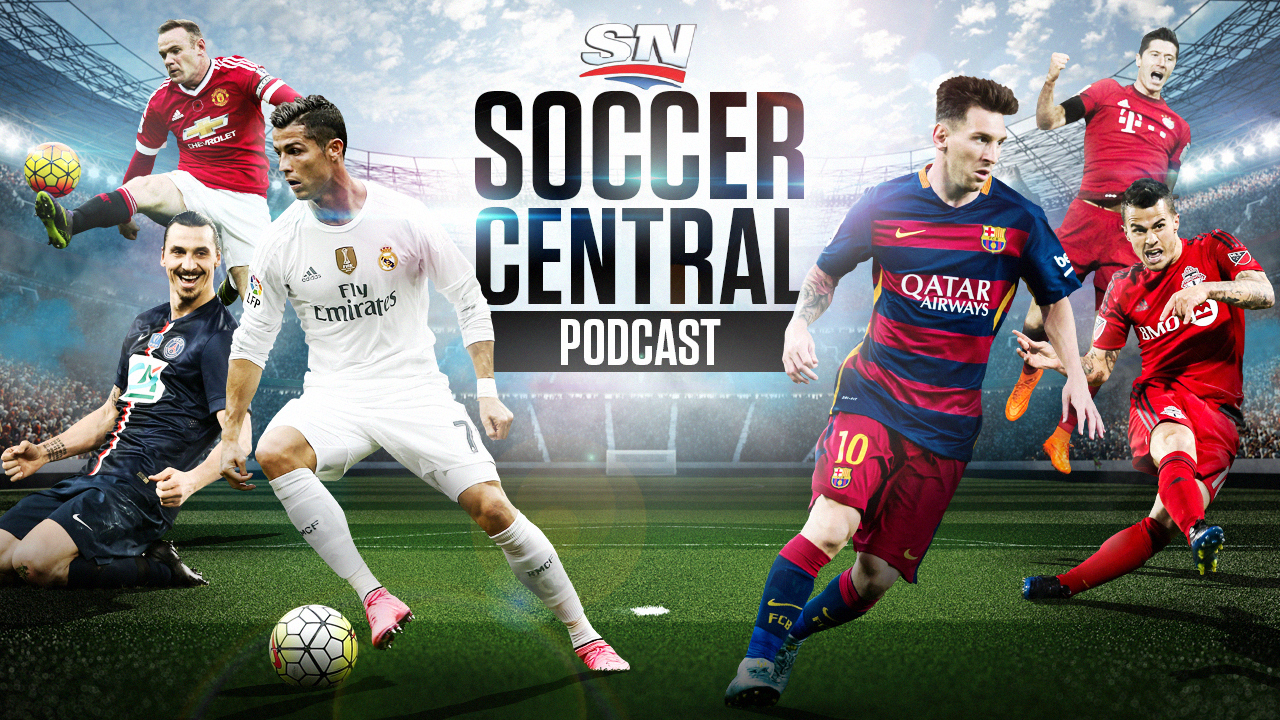 SPORTSNET.CA's Soccer Central podcast, hosted by James Sharman and John Molinaro, takes an in-depth look at the beautiful game and offers timely and thoughtful analysis on the sport's biggest issues.
Listen here | iTunes | Subscribe to the podcast
---