TORONTO—They call Juan Manuel Martinez el Burrito ("the Little Donkey"), a cute nickname that belies how dangerous of an attacker he's become since coming to Major League Soccer.
Martinez was a mid-season pickup by Real Salt Lake last season, and while it took some time for the Argentine forward to acclimate to his new surroundings, he has come good in 2016, scoring six goals and adding two assists in 18 starts for the Utah-based club.
Countryman Javier Morales, of course, had already firmly established himself in MLS by the time Martinez landed in Salt Lake. Morales is generally recognized as one of the best playmaking midfielders in the league, his 47 goals and 80 assists in just over 200 regular-season appearances for RSL since 2007 underlining his enormous value to the club.
---
Saturday programming alert: Watch New England Revolution vs. Toronto FC on Sportsnet 360 on Saturday, August 6 at 7:30 pm ET. You can also watch the game online at Sportsnet NOW || Broadcast schedule
---
The Argentine duo should pose a stiff test for Toronto FC's defence when the two sides meet Wednesday evening at BMO Field. TFC is coming off a clean-sheet win, and has only conceded one goal in its past two games, both wins. Morales and Martinez should ask some very serious questions on the Reds' back line, though.
"They're a very good attacking team, with Javier Morales pulling the strings. He's a guy who's been doing it for years in this league. He's very clever, very shifty in that you think he's going to do one thing and he does something else," Toronto coach Greg Vanney said.
"They have Burrito who has come into the league and immediately started causing problems with his attacking prowess. He's very good on the dribble, and can get you unbalanced. He's a good passer, and always thinking goal."
RSL's attack, powered by the Argentine duo, and abetted by midfield stalwart Kyle Beckerman and former TFC forward Joao Plata, is not easy to contain, according to Vanney.
"They're active, they're busy. They're very fluid. They will show up in different areas of the field. Morales won't just stay in the middle of the field, so it's hard to necessarily keep one or two specific guys on him… What they do is not necessarily very set and clear cut, but there are four guys in particular who are very fluid and very dangerous," Vanney warned.
Frenchman Benoit Cheyrou (hamstring) has been ruled out of Wednesday's game for TFC, which means youngster Marky Delgado will likely start in his place for the second straight match in central midfield as a defensive shield for the back four.
However, Vanney stressed it just can't be up to Delgado to shut down Morales.
"It doesn't just go down to Marky, it's a collective defending thing because Morales will not just stay in one position where you can say to Marky, 'hey, keep an eye on him.' Between Drew [Moor] and the group that are in the back, they have to know where he is at all times," Vanney explained.
"[They need to] keep an eye on him because where he drifts that's where the play tends to go because they look for him, and he is usually very clever about setting up in areas where the ball will go."
Like Morales, Martinez likes to drift too in search of open spaces to exploit.
"He won't just hang out on the outside, and Plata won't just hang on the outside. They'll both be very active, and we have to communicate through their switches [of positions] and control our spaces," Vanney said.
Real Salt Lake (9-6-7) sits fifth in the Western Conference, and is coming off a 2-1 road win over the Philadelphia Union on Sunday.
NOTES: Toronto is 4-8-2 all-time against Real Salt Lake in MLS action. The previous meeting between TFC and RSL was March 29, 2015 when the Reds lost 2-1 in Utah. This is the only game between the clubs this season… The Reds are still missing goalkeeper Clint Irwin (quadriceps strain), Canadians Will Johnson (bone fracture) and Ashtone Morgan (toe), captain Michael Bradley (knee) and fellow midfielder Daniel Lovitz (knee)… Toronto completes its four-game homestand on Saturday versus the New England Revolution.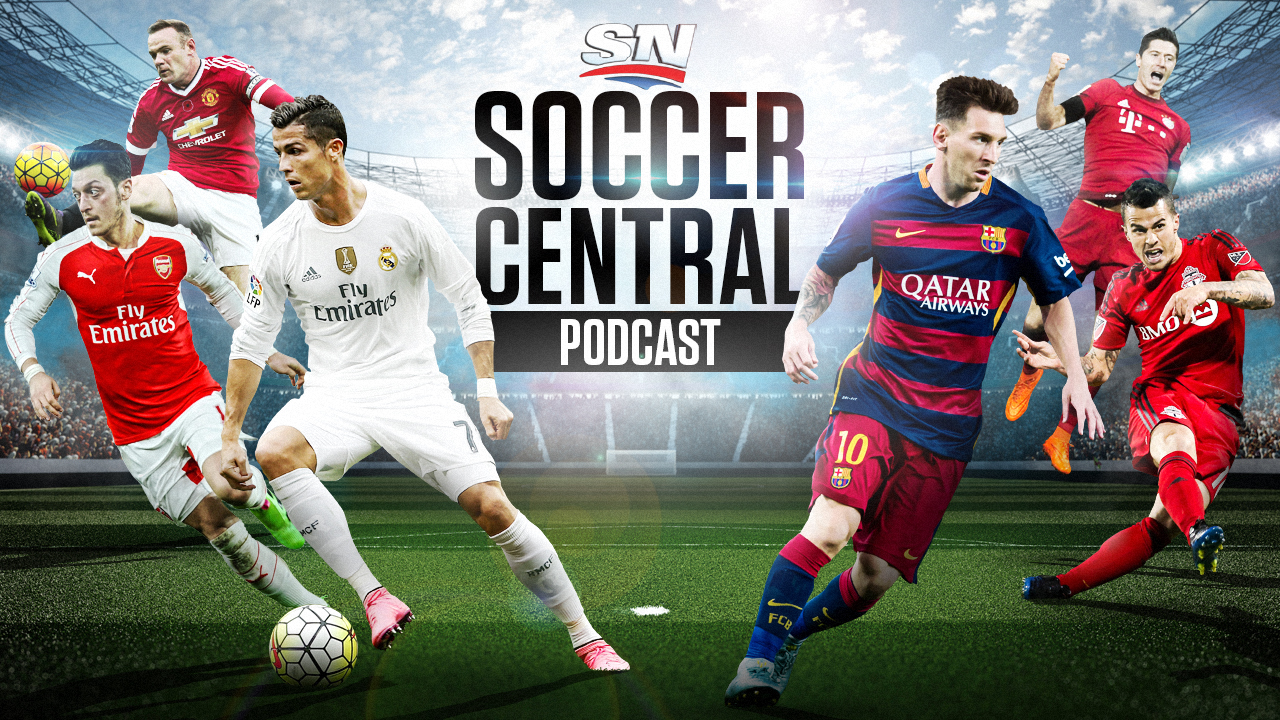 Sportsnet's Soccer Central podcast (featuring Thomas Dobby, Brendan Dunlop, John Molinaro and James Sharman) takes an in-depth look at the beautiful game and offers timely and thoughtful analysis on the sport's biggest issues.