Somewhat lost in the euphoria of Toronto FC's big road win over the Montreal Impact on the weekend was the bright and positive play of Jonathan Osorio.
TFC defender Drew Moor, captain Michael Bradley and Sebastian Giovinco were named to the MLS team of the week on Monday for their contributions in the 2-0 win victory at Stade Saputo. Nobody could begrudge any of them that accolade—all three were outstanding—but spare a thought for Osorio, who had his best game of the season for the Reds.
Coach Greg Vanney switched his tactics up on Saturday, going with a 4-4-2 formartion with Osorio at the tip of diamond-shaped midfield and playing just behind forwards Giovinco and Jozy Altidore. It was a bit of a new role for the Canadian international, having been deployed in deeper central and wide midfield positions this campaign—although he did play at the top of the midfield diamond a few times last season.
Osorio caused the Impact defence plenty of problems with his direct runs and his deft touch on the ball. Yes, his finishing was a bit off, as Impact goalkeeper Evan Bush came up with a terrific save midway through the first half that Osorio probably should have buried.
Still, Osorio registered half of TFC's four shots on target, and he was also more involved in the attack than in any match this season, completing 33 of his 36 passes—and most of those came in the final third. He also played a crucial part in Toronto's second goal, slipping a pass as he was being closed down by two Impact players to Will Johnson, who then played Giovinco in on goal.
Osorio attributed his solid showing in Montreal to being used in this more advance role as it afforded him greater freedom.
"It felt really good, to be honest. I felt free. I felt free offensively. Not to say [the coaching staff] didn't give me freedom before, but I think being in that position I felt more free to go wherever I felt and follow my attacking instincts," Osorio said in a one-on-one chat with Sportsnet after the game.
"I liked playing off Seba and Jozy, and I think me playing there also opened up space for other people. Like I said, I felt free in that role. To me, I think the results have been good when I've been used in that position before. It felt really good."
Playing Osorio further up the field kept the Impact defenders more honest and discouraged them from pinching forward. It also allowed TFC to go with a higher press when not in possession, and gave them a dangerous outlet to start attacks.
"I think I'm good at finding the spaces when I can get myself in half turn and start running directly at defenders, or even just trying to get the team going forward, instead of us passing backwards sometimes and starting over," Osorio said.
Now that he's had a small taste of playing in this position, Osorio wants more, and it looks as though Vanney will oblige him as the team's tactics evolve and they adopt a more attacking mindset now that the eight-game road trip to begin the season is almost over.
"It was always something we were headed towards as we got close to home. We wanted to defend early in the season with more width, so we went more to a 4-5-1, 4-3-3 look," Vanney said in the post-match press conference on Saturday.
"But we knew if we were going to get the most out of attacking group that we'd probably have to go with something with two forwards and somebody who could help connect Seba and Jozy together. Oso did a great job of that tonight."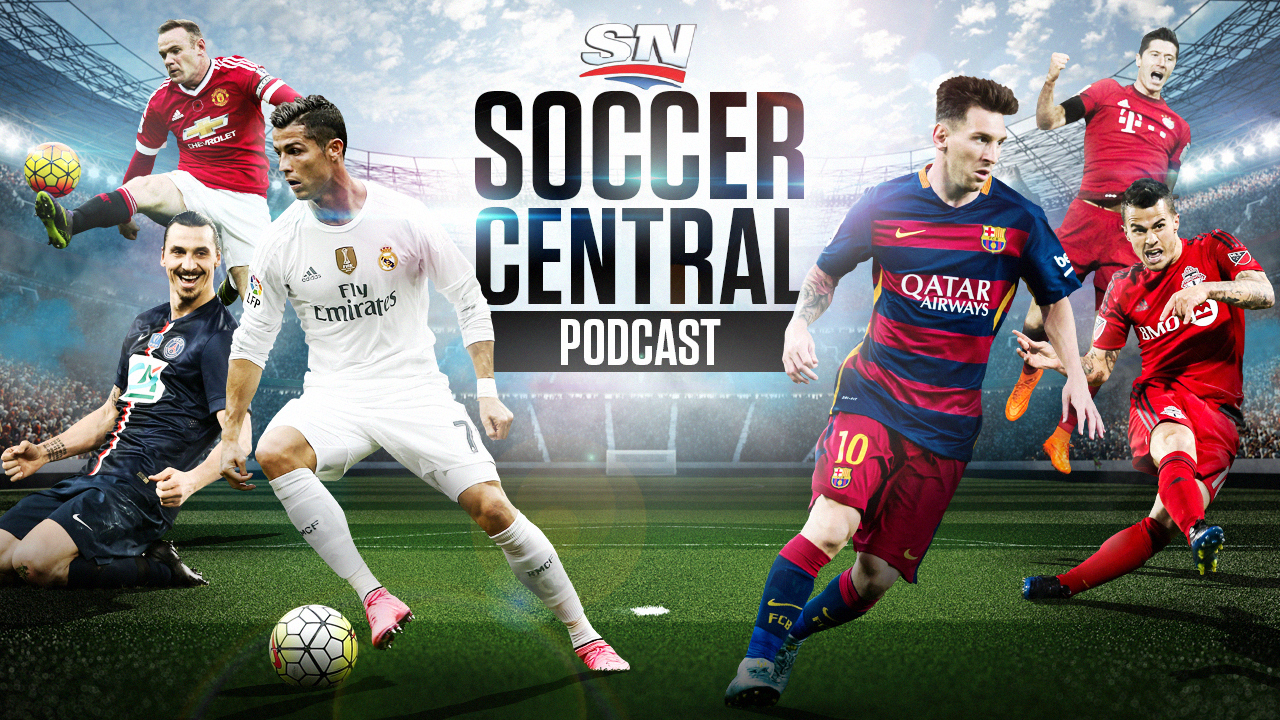 Sportsnet's Soccer Central podcast, hosted by James Sharman, takes an in-depth look at the beautiful game and offers timely and thoughtful analysis on the sport's biggest issues.