TORONTO—What does captain Michael Bradley mean to Toronto FC? It's a question with many answers, but perhaps it can best be encapsulated in teammate Tsubasa Endoh's goal for the Reds in last weekend's 1-0 home win over FC Dallas.
With the scored knotted at 0-0 in the 27th minute, Bradley picked off a pass by Tesho Akindele inside Toronto's half with a perfectly-timed sliding interception. Not only did Bradley stop a dangerous Dallas attack dead in its tracks, he also managed to play the ball to teammate Will Johnson, who launched a quick counter that ended with Endoh scoring the game's lone goal.
Endoh headed to the corner flag to celebrate where he was mobbed by teammates, including Bradley who ran a great deal of distance to congratulate him on his first goal as a professional. Bradley smiled and hugged him, but in an instant the moment was over, and TFC's captain appeared to be in a deep discussion with the Japanese rookie as if to remind him to never let up, even after you score.
That's been Michael Bradley in a nutshell this season—quietly going about his business as he diligently does the dirty work in midfield and making big plays that too often go unnoticed, all the while exercising his leadership by keeping his teammates focused at critical times.
Bradley has enjoyed, in this correspondent's humble view, his best run of form this campaign since he joined Toronto FC in 2015. The statistics don't bear that out—he doesn't have a single goal or assist to his credit, and he has only registered one shot on goal through the opening nine games. What Bradley has done, though, is serve as the glue that binds the midfield together.
Abetted by teammate and childhood friend Johnson, Bradley has flourished by operating in a very deep defensive role that has seen him provide cover for the back four, and act as the pivotal link between defence and attack.
And maybe that's been the key to Bradley producing consistently excellent performances this season. In previous campaigns, he's been deployed in a variety of positions, in any number of formations, and tasked with different roles at different times.
Bradley has mostly operated in the same deep defensive midfield role this year, with a clear set of instructions from coach Greg Vanney: protect the defence, and look to spring teammates forward when he wins the ball. Bradley has operated further up the field in a more attacking role previously in his career, but Vanney appears to have finally hit on what his best position for TFC is, and Bradley, nicknamed 'the General,' has benefitted as evidenced by his string of consistent and excellent performances.
"A part of it is that's he's in a role that he's very, very comfortable in, and he sees himself as in the role that he really wants to progress at, and be great at. [It's] something that allows him to focus every day in training and every match on that specific task," Vanney explained.
By having Bradley fill this defensive role, the attacking part of his game has been somewhat sacrificed. During his time with Serie A outfit AS Roma, Bradley impressed in a more advanced role, winning plaudits for his one-touch passing skills and the way he routinely made dangerous late runs into opposing team's box.
Vanney argues that his captain can have a greater influence on matches when his starting position is further back.
"With him sitting deeper, you feel like you can affect more people and more of the game, you can read the game more, you can impact things more. When you're ahead of the play when things go on behind you, you have hard time addressing or handling those things," Vanney offered.
Vanney also believes that this deeper role has helped Bradley from a leadership perspective, allowing his captain to better communicate with teammates and direct traffic.
"Making adjustments on the fly if he needs to—it's very difficult to do that from an attacking midfield role. It's much more easily done from a defensive position," Vanney offered.
"He's become the focal point in terms of getting us out of defensive postures and into attacking postures, which is something that he's very good at when he faces forward."
Bradley's willingness to do the unglamorous, gritty work from his central midfield position, in conjunction with Johnson, has not gone unnoticed by their teammates.
"Together, they're like a wall—always in the way, breaking up passes, so for [the defenders], it's about maintaining our positioning and keeping everything in front of us," defender Josh Williams offered.
Steven Beitashour added: "The front two in front of us, Michael and Will, they're doing a great job making our job a little bit easier—putting pressure on the ball."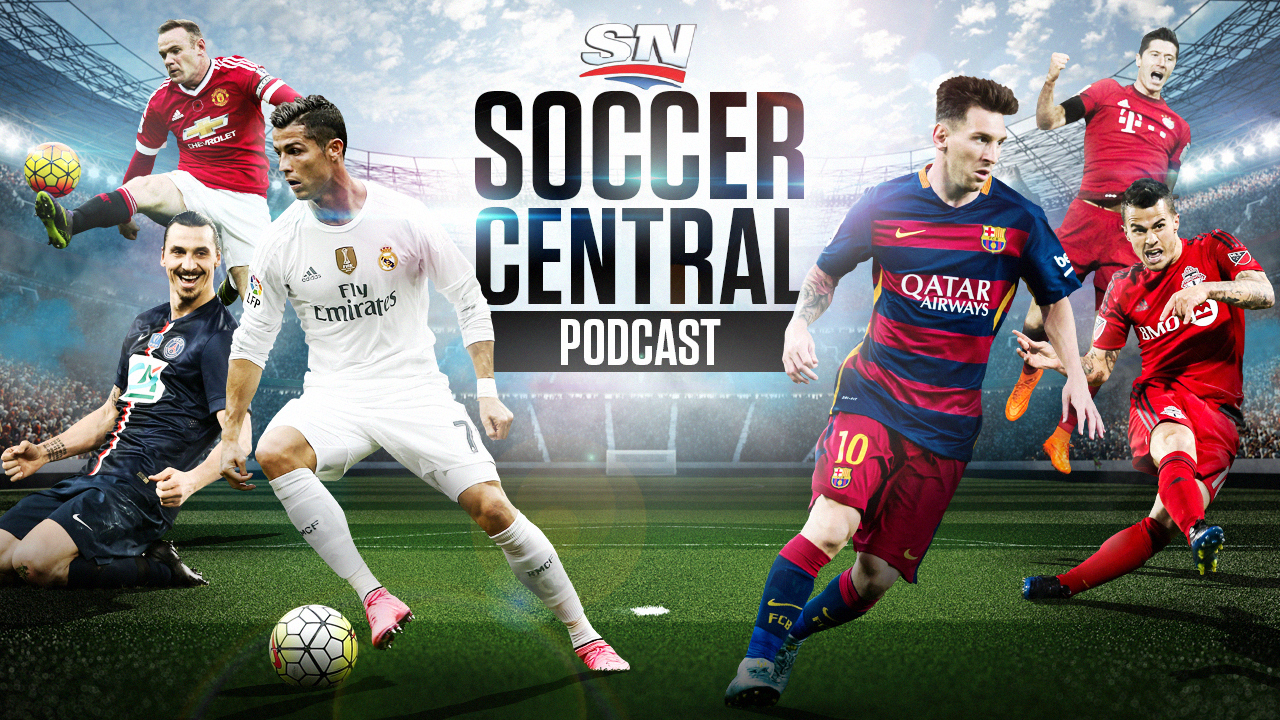 Sportsnet's Soccer Central podcast (featuring Thomas Dobby, Brendan Dunlop, John Molinaro and James Sharman) takes an in-depth look at the beautiful game and offers timely and thoughtful analysis on the sport's biggest issues.