There were no furrowed brows or hangdog expressions around Toronto FC's training sessions this past week as players and coaches prepared for Saturday's road game versus the New England Revolution.
Instead, there was talk of optimism and progress—this, even though last Saturday's 1-0 loss away to the Colorado Rapids was the third straight game that saw a major refereeing decision go against TFC.
Benoit Cheyrou was controversially sent off after picking up a pair of yellow cards, forcing the Reds tom play the majority of the match a man down. Before that, a clear handball by David Villa was missed in a 2-2 draw with New York City FC, as was a foul on Justin Morrow in the buildup to a Brad Davis' goal in a 1-0 loss to Sporting Kansas City.
Toronto currently sits seventh in the Eastern Conference with four points and a 1-2-1 record. Not bad, but the Reds could easily be higher up the table had those three calls not gone against them.
To TFC's credit, though, they're not harping on these referee's decisions. In fact, captain Michael Bradley feels good about the start to the season and the direction the team is headed in.
"Maybe [the calls have] not led to as many points as we think we deserve, but these things find a way of coming out in the wash at the end of the year. The most important thing right now is just continuing to improve, continuing to work," Bradley said.
Coach Greg Vanney agreed: "The instances are the instances. That doesn't change our performance. We can separate an instance from a performance and see the areas where we need to tighten up and things we need to improve on."
Goal-scoring is an area Toronto can improve upon after it was shut out in its past two contests. The good news for the Reds is that forward Jozy Altidore, who has been limited to two substitute appearances, looks set to make his first start of the season.
The American's likely inclusion in the starting 11 is a boost for a Toronto side that is slowly coming into its own early on in the campaign. Altidore is a key figure for TFC, so the sooner Vanney can work him into the games as a starter the better.
"We're starting to create an identity, even without talking about our formation in terms of being hard to play against," said midfielder Will Johnson when asked about the first four games.
New England (1-1-3) sits fourth in the Eastern Conference, two points and three places up on Toronto. The last meeting between Toronto and New England took place at BMO Field on Sept. 13, 2015. TFC lost 3-1.
The Revs have won the last three contests with Toronto at Foxborough and are riding a seven-game undefeated streak (5-0-2) against the Reds dating back to 2013.
Vanney warned that his squad has to be wary of a Revolution side with a number of dangerous attacking options.
"They're the same team they've been for a number of years now," Vanney said. "They're active, they're busy. They've got pace with their forwards, whether it's [Juan] Agudelo, [Charlie] Davies or [Teal] Bunbury. They've tried to add some more stability in their midfield with [Gershon] Koffie and [Scott] Caldwell. They're a good team."
Toronto midfielder Benoit Cheyrou is suspended for Saturday's match after picking up a pair of yellow cards in Colorado last week. New England's Gershon Koffie and Je-Vaughn Watson are back from suspension.
Saturday's game is the fifth of an eight-match road stretch to begin the season for Toronto due to ongoing construction at BMO Field. TFC then visits D.C. United, Montreal Impact and Portland Timbers before playing their home opener on May 7 against FC Dallas.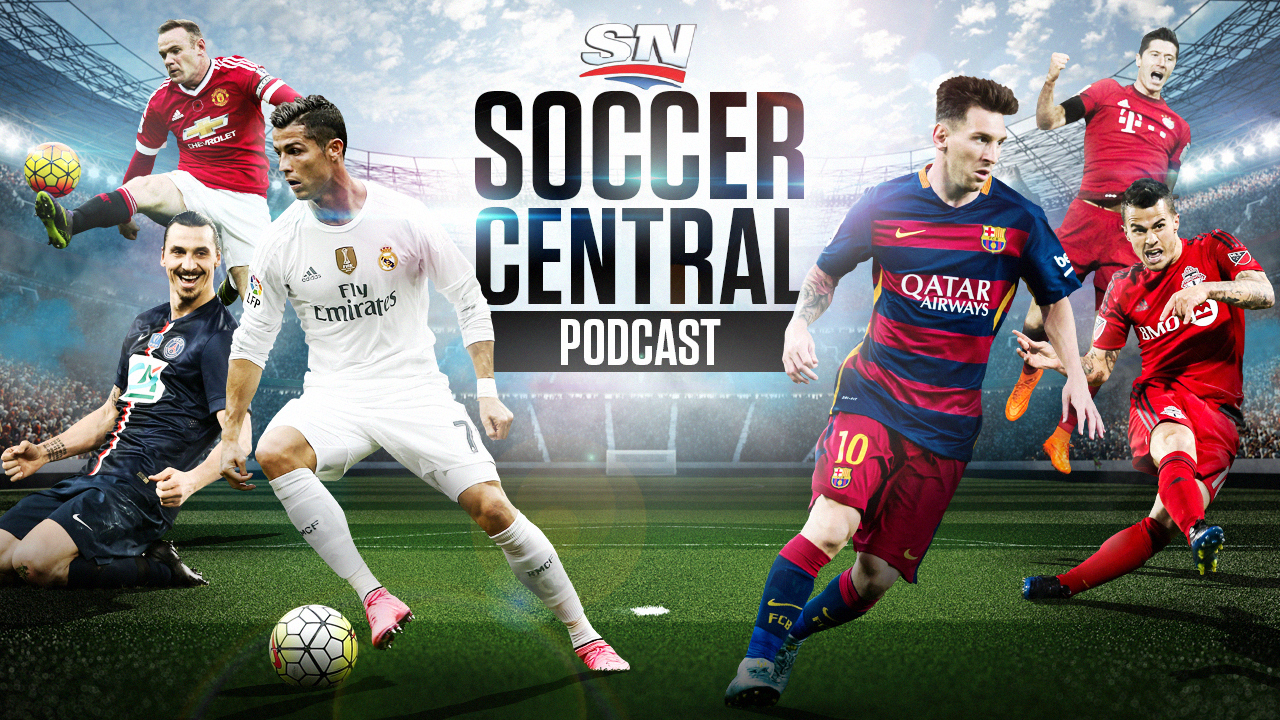 Sportsnet's Soccer Central podcast, hosted by James Sharman, takes an in-depth look at the beautiful game and offers timely and thoughtful analysis on the sport's biggest issues.