NEWARK, NEW JERSEY— Beware of the press!
That was one of the main themes Toronto FC coach Greg Vanney talked about this week ahead of TFC's Major League Soccer regular season opener against the New York Red Bulls on Sunday afternoon.
A year ago, Jesse Marsch took over coaching duties and led New York to a club record 18 victories and 60 points as the Red Bulls romped to top spot in the Eastern Conference and first place in the overall league standings. Voted coach of the year, Marsch introduced a high-tempo, pressing game that his players took to with aplomb, routinely forcing opponents to turn over the ball close to their goal and then hitting out on the counter.
It was a big reason behind their success in 2016, and Vanney expects New York to employ Marsh's pressing game once again on Sunday when the two sides meet at Red Bull Arena.
"They're going to put you under pressure. They're going to minimize your time with the ball. They're committed to press high up the field, and what they're trying to do is get you to commit turnovers in your half of the field that they can play forward quickly and be in front of your goal in no time. They proved over the course of last year it can be a very effective way of playing," Vanney said.
He later added: "It's not really a secret what they're trying to do."
So, how do you counter the Red Bulls' furious press?
"It's important that we don't give them [any turnovers] and find our moments that we can break the pressure, and we can hopefully make them pay on the other side. Once you get through the pressure, there might be some space to attack," Vanney explained.
Retaining possession will be the key. If TFC does turn over the ball in their end under the press, they have to quickly regroup.
"They want to force us into the middle where they have some high-energy players, and they want to look to immediately transition to the counter. We have to be safe with the ball, get in our box defensively and set up as quickly as possible," defender Drew Moor warned.
Whether Toronto can survive the press is one major question ahead its season opener. The other surrounds Moor and the defence.
A year ago, TFC conceded a whopping 58 goals, tied for the league's worst defensive record during the regular season. Bill Manning was appointed club president in the off-season, and he said one of Toronto's targets for the 2016 campaign was to bring down that goals-against number.
With that in mind, general manager Tim Bezbatchenko made a number of moves during the winter, namely acquiring free-agent Moor (an experience centre back), Steven Beitashour (considered one of the best right fullbacks in MLS) and a new starting goalkeeper in Clint Irwin.
Sunday will be the first test of Toronto's new-look back line, and in particular Moor, who the Reds are hoping can become the stud centre back they've long been missing.
"I want to be the quarterback of the defence," Moor stated. "I want to be the leader back there. Getting the best out of guys and being sure we're in good spots—it's something that I feel I've done over the course of my career, and I need to continue to do. It's the reason why I came here."
But it's not just about the back four. Team defending was also a major weakness last year. TFC has to be tougher to break down, and tougher to beat overall. That's not just on the back line—every member of the starting 11 has to contribute defensively.
"We're starting the season with eight games straight on the road; at times were going to have to sit in and defend for longer stretches than a lot of team are comfortable with. It's important than you can get comfortable sitting in and absorbing some pressure," Moor offered.
"If you can win the ball higher up the field, then great, but if not, [you have to] get in your box and just be difficult to play against. It's a collective effort."
That collective effort is something Vanney also wants to see going forward in order to take a bit of pressure off of Sebastian Giovinco. The Italian scored 22 goals and added 16 assists last season—he was involved in 68 percent of TFC's 58 goals—en route to winning league MVP honours.
"As we attacked last year, we saw a lot of Seba's goals were individual efforts that were of world class nature," Vaney stated.
"It's important that as we defend better we also find ways to attack better as a collective group; that at times we can win balls in more positive areas of the field, and start our attacks where we don't have to go 70 to 80 yards, and that our attacking players [better] use each other, so that were not relying upon so many individual efforts."
Toronto made an expected roster move ahead of the New York game, announcing on Saturday the signing of Mo Babouli. Terms of the deal were not disclosed.
Vanney told reporters on Wednesday that the team hoped to complete the singing of Babouli in 24-48 hours. The Canadian forward is in New Jersey with the team, and will be eligible to play against the Red Bulls.
Babouli, a 23-year-old native of Toronto, spent last year with TFC II, Toronto's farm team in the third-tier United Soccer League, scoring four goals and adding four assists in 20 matches, 18 as a starter.
He's been with Toronto FC since the start of this pre-season, and impressed in exhibition games in California and Florida, scoring three goals with one assist in nine appearances.
Vanney described the Canadian as a proven goal scorer who can also create chances, and someone who has shown a willingness to work on his game.
"This pre-season for us was to see if he could understand and really commit to the team concept of both defending and attacking, and how he would fit in with the group in that aspect. He's done an excellent job," Vanney said.
Babouki is the 12th player in history to graduate to the senior team from TFC's youth academy. He played for Canada at the 2015 Pan American Games and was a member of Canada's under-23 team to compete at the qualifiers for the 2016 Rio Olympics.
---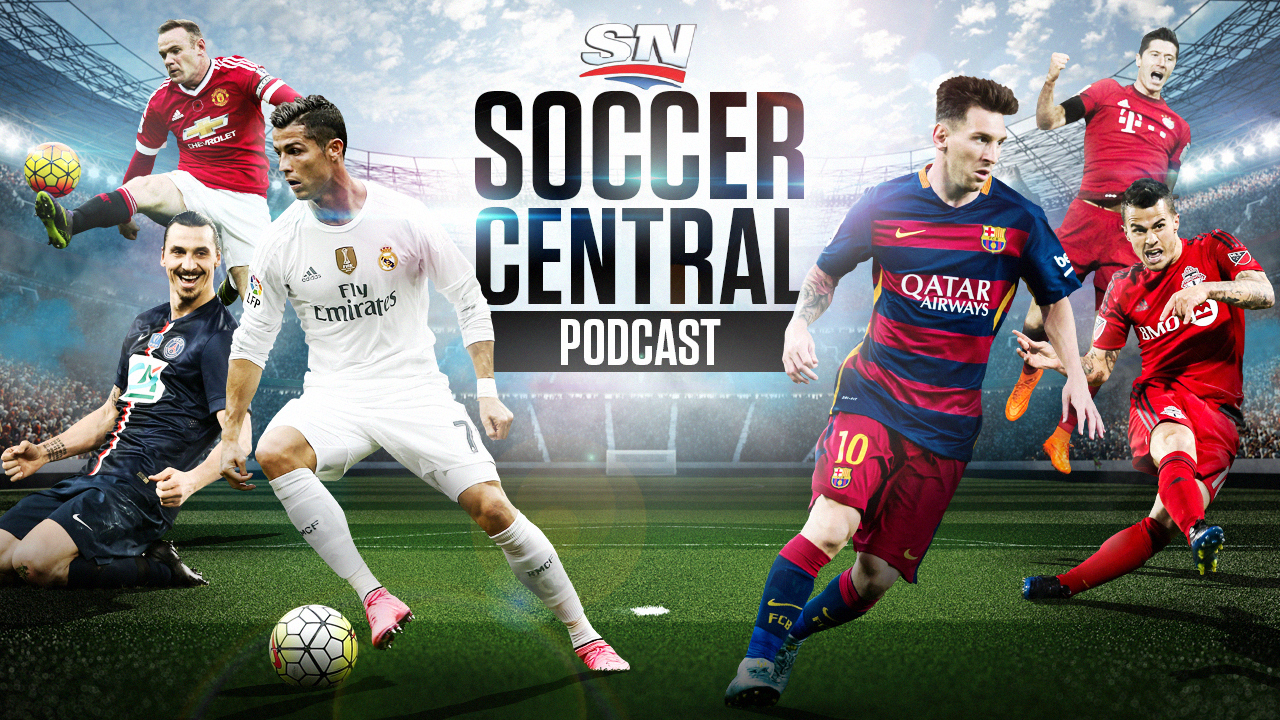 SPORTSNET.CA's Soccer Central podcast, hosted by James Sharman and John Molinaro, takes an in-depth look at the beautiful game and offers timely and thoughtful analysis on the sport's biggest issues.
Listen here | iTunes | Subscribe to the podcast
---