TORONTO — In the span of five days last week, Toronto FC twice won the biggest match in its 10-year history, all but completing the amazing renaissance of a franchise that was not too long ago the laughingstock of Major League Soccer.
Last Wednesday's 3–1 decision over the Philadelphia Union was the more historical result—it was the club's first playoff win in its first home playoff date. But Sunday's 2–0 victory over New York City FC was the truly landmark moment for TFC, providing ample evidence that this team, had anybody doubted it before, is a legitimate contender to win this year's MLS Cup.
It wasn't so much the fact the Reds beat New York City FC, the second seed in the Eastern Conference, but rather how they did it. In one cold and magical evening on the lakefront, Toronto FC came of age right before our eyes.
This was not an easy win for TFC. At times, they were literally battered and bruised by NYCFC, and had several decisions go against them—to say nothing of the fact that it took them 84 minutes, courtesy of Jozy Altidore's second goal of this post-season, to finally break down the visitors.
Past TFC teams would have lost their collective cool. The mental toughness of this side has come into question over the past few years, and deservedly so. Far too often they've crumbled under the least bit of pressure and folded at the very first signs of adversity.
On this night, though, the Reds showed great patience, maturity and restraint in keeping their composure as they tightly turned the screws on NYCFC to earn a hugely important victory. TFC was not only "in the moment"—they fearlessly owned the moment.
This self-confidence, this gumption, this unflinching resolve has been quietly bubbling under the surface all season. On Sunday, it finally came to the fore, manifesting itself in one the best overall TFC performances of what is turning out to be a very special campaign.
Altidore explained that Sunday's win demonstrated genuine growth by Toronto FC.
"To stay calm, to stick to our guns, to play the way we wanted to play from the beginning of the game to the 70th and 80th minute when it looked bleak, is a sign of a team that is growing," Altidore said.
The sense of occasion was not lost on coach Greg Vanney.
"By and large, we've stayed very disciplined and committed to what's happening on the field, regardless of any of the other side things that could be distracting. The guys have stayed to the task at hand and have been rewarded for it," Vanney stated in the post-match press conference.
Vanney went on to laud his players for their work rate and selflessness, two qualities that were best exemplified in the immense work done by captain Michael Bradley.
The veteran midfielder has been handed a challenging assignment this season compared to past campaigns, asked by Vanney to mute his attacking instincts to play a more defensive role in shielding the back line. It's an important role, but one that is unglamorous. It's also mentally and physically draining—to tirelessly cover the ground and do the thankless muck work that Bradley does over a full 90 minutes is a consuming job.
Bradley has done it with aplomb without so much of a whisper of complaint. Against New York, the American international ran himself ragged as he bossed the midfield in breaking up plays, winning tackles, and stripping NYCFC players of possession.
It was a man-of-the match effort, and easily Bradley's best outing for the Reds since coming to Toronto three years ago.
It was also typical of the general characteristics that have become the standard with this team: battle-hardened, gritty and tough.
"This is what we had talked about from the first day of pre-season this year," Bradley told reporters after the game.
"A team that on the toughest days could stand up. On the toughest days, could hold up to every challenge. Up until now that's the biggest game we've played in this season and every single guy who stepped on the field—from the guys who started to the guys who came on [as substitutes]—came through in a big way."
The challenge isn't over. This Sunday's return match at Yankee Stadium, that hallowed venue where TFC have yet to earn a victory, awaits the Reds. Down 2–0, NYCFC need to score goals, something they are very good at—they scored a league-high 62 goals during the regular season—so this second leg is hardly a gimme for Toronto.
If they clear that obstacle, another tough test in either the New York Red Bulls (the No. 1 seed in the Eastern Conference) or the Montreal Impact (their pesky Canadian rivals) await them in the conference final. And then the MLS Cup final, where they'll face either Dallas, Colorado, Los Angeles or Seattle.
There's quite a bit of work to be done, and nobody in the TFC camp is counting chickens before they hatch—or in the case of making it to the MLS Cup, counting entire chicken coops.
But they sent a message to the rest of the league with Sunday night's win. This isn't the same old, dysfunctional Toronto FC that you knew for so long. This is a new and improved Toronto FC, and you better be afraid of them.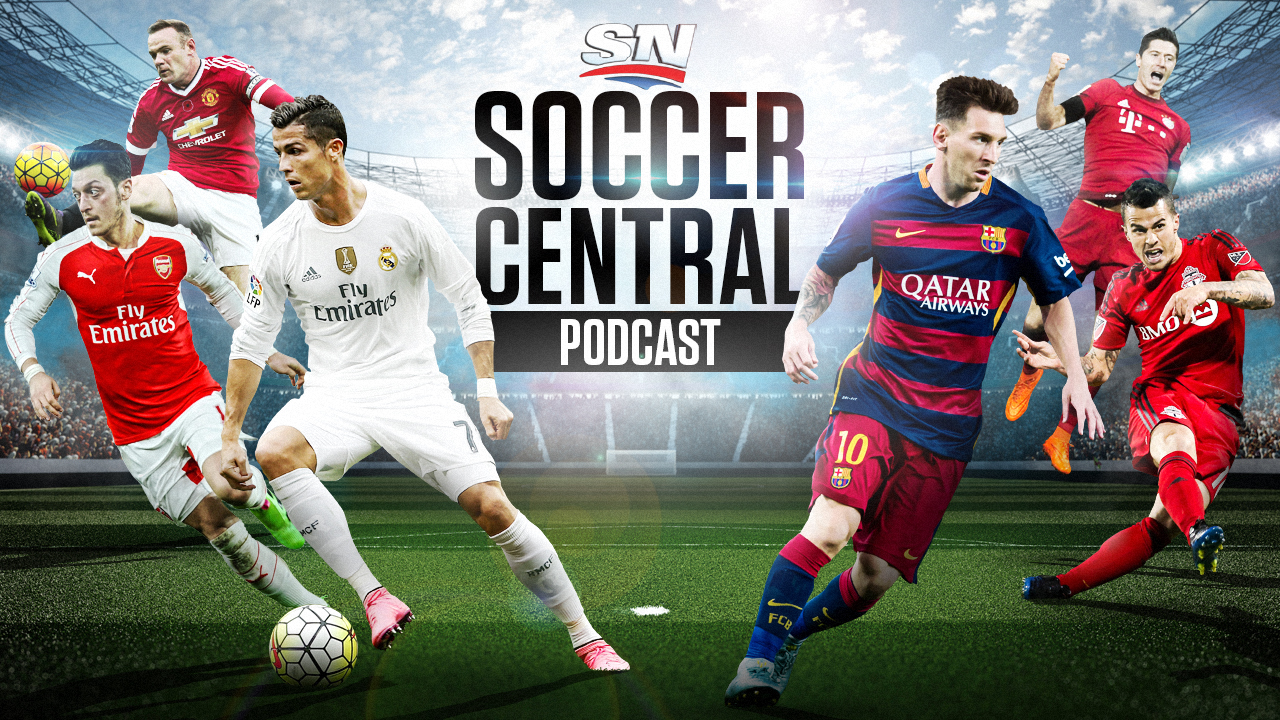 Sportsnet's Soccer Central podcast (featuring James Sharman, Thomas Dobby, Brendan Dunlop and John Molinaro) takes an in-depth look at the beautiful game and offers timely and thoughtful analysis on the sport's biggest issues.
Listen now | iTunes | Podcatchers