What constitutes a successful 2016 season for Toronto FC?
The Reds established club records for total points (53) and its highest overall regular season finish in Major League Soccer (fifth), and they ended up in third place in the Eastern Conference (another new team mark) to clinch a first-ever home playoff date. What's more, Toronto hoisted the Voyageurs Cup after winning the Canadian Club Championship, and in doing so qualified for the 2017-18 CONCACAF Champions League.
Last off-season, new TFC president Bill Manning set three main goals for TFC:
• eight points from the eight-game road swing to start the 2016 season (they took 11);
• 50 points by the end of the year; and
• fewer than 45 goals conceded after coughing up a league-high 58 a season ago (they gave up only 39 goals, tied for the second-best defensive record in MLS).
Manning and general manager Tim Bezbatchenko also discussed wanting to create a new club identity whereby TFC became a team that was tough to beat, that could grind out wins, and that wouldn't fold in games at the first sight of trouble. They both felt that identity has been established this season. They wanted Toronto FC to be resilient, and we saw ample evidence of that this year with the Reds overcoming several big injuries, including to key starters Sebastian Giovinco, Michael Bradley, Jozy Altidore, Clint Irwin and Will Johnson.
So, TFC has ticked all the boxes going into Wednesday evening's Eastern Conference quarter-final against the Philadelphia Union a BMO Field. And there's no doubt that this is a vastly improved and far more balanced squad compared to last year's side.
But does Toronto FC have to go on a run in the playoffs, or even win a post-season game, for the campaign to be deemed a true success? If the Reds lose to Philadelphia, will that mean that this wasn't a successful year?
It was a question that this correspondent put to Manning, Bezbatchenko and coach Greg Vanney on Monday, and each of them offered different responses, with none of them giving a definitive answer.
However, all three said that for all the benchmarks reached during the regular season that Toronto FC still hasn't achieved anything, and that part of the culture change that the team has undergone in 2016 means that management, the coaching staff and players expect more from themselves.
"I think we look at it and we say it was a good season, and we achieved some of the marks we set. This is not a team that's going to have a lot of turnover in the off-season, we have a good nucleus of players, we think this is a team that can be good for many years," Manning offered.
"We'd all be disappointed if we went 'one and out.' … We're not going to say the season is a failure [if they lose to Philadelphia] but I do think we haven't proved anything yet, we haven't achieved anything yet, and so we have a lot to prove and a lot to do."
Bezbatchenko artfully deflected when answering the question, but at the same time stated that anything less than TFC going on a run in the playoffs would be unsatisfying.
"We're three days out from the biggest game in club history, so in terms of how you evaluate the whole package, let's do that hopefully after December 10th [the date of the MLS Cup final]. We've won a Canadian Championship, qualified for the Champions League, we've hit a number of the benchmarks that we set out publicly. There's more for us to do, and I don't think anyone will be satisfied unless we can pick up a win on Wednesday and then make a run," the TFC GM stated.
Asking if the season was successful before the playoffs even begin, and whether it hinges on post-season victories might seem harsh. But Vanney recognizes that playoff success is often the barometer by which you judge teams in North American sports.
"This is how it works—you get to the playoffs and a lot of times the season in the end is defined emotionally by this last stretch. That's going to be no different for us," Vanney said.
It was a sentiment echoed by TFC captain Michael Bradley.
"Ultimately, what happens from here on is what people are going to remember for the next few months. There is no use letting that part bother you or worry you, because it's the reality of this league and what playing in this league is all about," Bradley stated.
However, TFC's coach doesn't think an early playoff exit should overshadow all the progress the team made during the regular season.
"It's natural in sports here for people to want to measure a season based on your playoff run. It's part of the exam, but there's the entire year that's there as well that indicates progress. We've definitely made progress and now we have to go out and do the business to try to bring some excitement to the city, try to bring a trophy here. That's what this next stretch is about."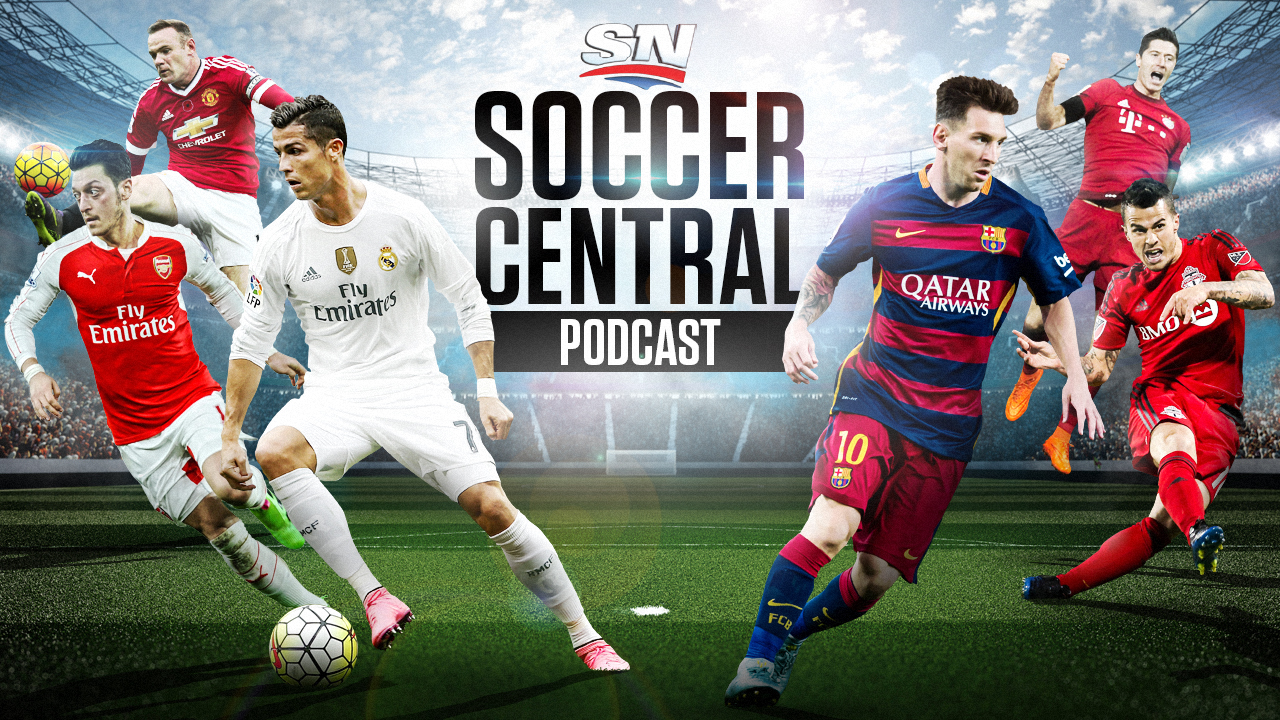 Sportsnet's Soccer Central podcast (featuring Thomas Dobby, Brendan Dunlop, John Molinaro and James Sharman) takes an in-depth look at the beautiful game and offers timely and thoughtful analysis on the sport's biggest issues.
Listen now || iTunes || Podcatchers