An eight game road swing to open the Major League Soccer season was always going to be tough for Toronto FC.
Thus far, TFC have acquitted themselves well, taking four out of a possible six points with a win over the New York Red Bulls, last season's Supporters' Shield winners, and a come-from-behind draw at New York City FC. This Sunday, though, could prove to be Toronto's toughest test of this eight-game stretch with a visit to Sporting Kansas City.
TFC has just four wins and five draws in 22 all-time meetings with Sporting, and has just one win (with with a single draw) in 12 visits to Kansas City—Toronto's lone road win came seven years ago when Kansas City played at CommunityAmerica Ballpark. TFC has never won at Sporting's current home, Children's Mercy Park.
It gets worse. Toronto is mired in a six-game winless skis against Kansas City—its previous win coming in 2013—and Sporting boasts an impressive 10-1-3 record overall in the previous 14 meetings with Toronto.
And if that wasn't enough, Kansas City is among the early pace setters this season in MLS, winning both of its opening games, against the Seattle Sounders and Vancouver Whitecaps, two of the top teams in the league from a year ago.
Toronto midfielder Will Johnson considers Kansas City among the elite sides in MLS. He views Sunday's contest as an early barometer to see how TFC measures up against the top clubs in the league.
"They're in the category of the LA Galaxy… They're well coached. They fight hard, they play hard; they're a tough match-up for anybody in the league. That excites us more than anything because we want to go head-to-head as see where we're at," Johnson said.
Kansas City's playing style—coach Peter Vermes has a five-second rule where he wants his team to regain possession—makes them even tougher to play against, Toronto coach Greg Vanney warned.
"They're an aggressive team, especially when you go into their stadium—they really try to put you under pressure. They will press and step forward … to try to get you under pressure to minimize the time you have to build and create attacks. They're not going to drop off [defensively] and give you any time," Vanney explained.
Johnson added: "Even though you know [their press] is coming, it's not that easy to stop them."
Kansas City's aggression isn't limited to just when they're trying to win the ball back—they're just as aggressive when they're in possession, especially through midfield trio Roger Espinoza, Soni Mustivar and Jordi Quintilla.
"They're a team who will try to attack quickly if they can. However, this year, I think they've been a little more patient with the ball… They've looked most constructive in some of their attacks and the way they build them. They've found a little bit of a balance," Vanney offered.
Two reasons why Toronto was so successful through their first two matches were because it kept a solid defensive shape and stayed disciplined. Those traits would serve the Reds well on Sunday against Kansas City—each of their first two opponents this season had a man sent off and finished the game with 10 men.
"In any of these road games you have to be structured," Vanney said. "`You have to remain disciplined and we have to be able to match the speed of the game.
Forward Jozy Altidore is expected to make his season debut for Toronto after sitting out the first two games with a hamstring injury.
Midfielder Daniel Lovitz is still recuperating from concussion-like symptoms and has been ruled out for Sunday. Lovitz started the season opener against the New York Red Bulls, but missed last weekend's match versus New York City FC.
---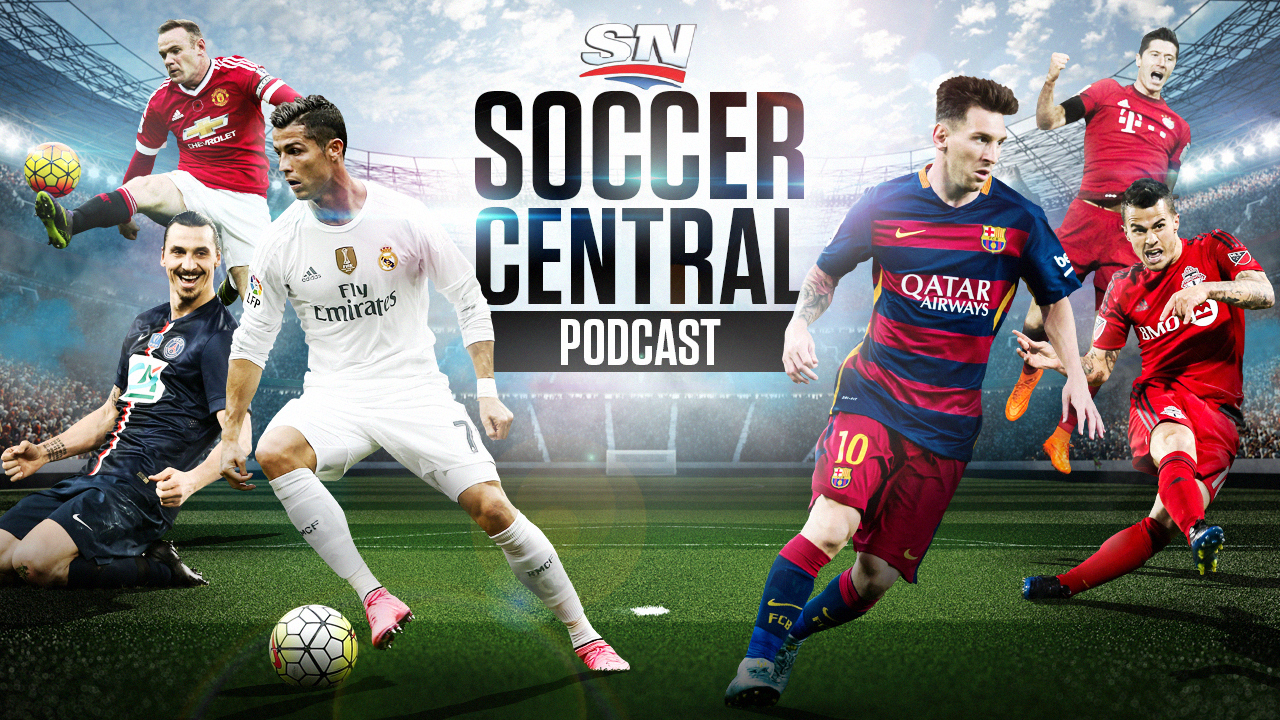 SPORTSNET.CA's Soccer Central podcast, hosted by James Sharman, takes an in-depth look at the beautiful game and offers timely and thoughtful analysis on the sport's biggest issues.
Listen here | iTunes | Subscribe to the podcast
---