TORONTO—It was about as bold a statement that any Toronto FC coach has ever made.
"I know for a fact we'll be a better defensive team next year," Greg Vanney proclaimed last November.
Vanney's timing was curious, as it came just days after TFC's humiliating 3-0 playoff loss to the Montreal Impact, and on the heels of a regular season that saw the Reds concede a whopping 58 goals, tied for the worst defensive record in Major League Soccer.
Yet, Vanney was claiming to know for a fact—for a fact!—Toronto would be better defensively this year. Honestly, who was he kidding? It was hard not to take what TFC's coach was saying with an entire silo of salt, never mind a mere grain.
Little did we know that changes were coming—serious changes. A major off-season tweaking saw TFC make a series of shrewd moves to strengthen the back end. Three major pieces fell into place in the form of goalkeeper Clint Irwin, central defender Drew Moor and right fullback Steven Beitashour, all of them representing upgrades at their respective positions for Toronto. And just in case that wasn't enough, enforcer Will Johnson was also brought aboard, adding grit and steel to a midfield that was lacking sorely lack it.
The results? So far, so good, as TFC has conceded just five goals and registered two clean sheets through their first six matches of the 2016 MLS campaign, and they are tied for second in the league in goals-against average at 0.83 per game. By comparison, the Reds coughed up 11 goals at this stage last year. With a 2-2-2 record and eight points, Toronto is in a good position.
TFC's defensive record is all the more impressive when you consider they have yet to play a home game—renovations to BMO Field mean the Reds are opening this season with eight consecutive road fixtures. Last weekend, Sebastian Giovinco scored after just 57 seconds en route to a 1-0 win over D.C. United. It would have been difficult to imagine a year ago Toronto successfully defending a lead for 89 minutes. Now, it's not so far-fetched.
TFC's defence-first approach has been at the expense of not going all out in attack. The Reds have a respectable six goals through six games, but rank 19th in the league in both shots (65) and shots on goal (19). Whereas a season ago Vanney's side mixed it up with opponents—and when you have Giovinco, why wouldn't you?—now they're willing to curb their attacking instincts in order to maintain their defensive posture.
It might not be pretty or exciting to watch, but Vanney makes no apologies.
"You're never going to please everybody. … We're focusing on one thing at a time, and we'll improve as the season goes on. Right now we're on the road, so quite frankly it's not really our responsibility in the game to open ourselves up and have to chase the game. We want to make sure the game is nice and tight, and that we defend well," Vanney explained.
He later added: "[Our defensive record] is very satisfying for me, at least—maybe not for those who want us to open up and attack. We had something that we needed to clean and we've cleaned it up."
The back line of Justin Morrow, Moor, Damien Perquis and Beitashour have looked solid and defensively sound in front of Irwin, who's made big saves when he's had to and looked very assured in goal.
"The guys in front have been really good at limiting opportunities. We've been committed to defending, and that's what you have to do on the road. … Everyone's work rate has been excellent during this stretch," Irwin offered.
While Moor is proving to be the veteran quarterback in central defence the Reds have long needed, Beitashour has been excellent at right fullback, which was a big problem position for the Reds last season.
"He's been excellent. He's an everyday guy who comes out and he just does his job all the time. He's very alert, very aware of his surroundings on the field, and he's very keen on plays that need to get made, so he's sharp in that way," Vanney said of Beitashour.
It hasn't been just the back four, either. As any coach will tell you, defending is a team effort. Everyone has to be involved. Last year, TFC's defence was routinely left exposed by its midfield. This season, Vanney has deployed a 4-2-3-1 formation with captain Michael Bradley and Johnson serving as a defensive shield in front of the back line. Together they have effectively worked together to protect and support the defence.
Their tireless efforts to do the dirty and unglamorous work from their central midfield positions have not gone unnoticed by their teammates.
"Together, they're like a wall—always in the way, breaking up passes, so for [the defenders], it's about maintaining our positioning and keeping everything in front of us," defender Josh Williams offered.
Beitashour added: "The front two in front of us, Michael and Will, they're doing a great job making our job a little bit easier—putting pressure on the ball."
In childhood pal Bradley, Johnson has been partnered with a kindred spirit
"We have similar opinions on how the game should be played, in terms of work rate and passion," Johnson said of Bradley. "We're a little different in other aspects but playing next to a guy like that, knowing he's always going to have your back, no matter what, is priceless when you go into some of these tough games."
As for the lack of goal-scoring chances, Vanney said he's not worried. This early season stretch on the road was always about focusing on establishing defensive foundation, and grinding it out on the road.
"The numbers don't concern me at all," Vanney said.
"We can have this discussion again mid-season and I'm sure we'll be a different position than we are now. I have zero fear that the attack is anywhere other than where it needs to be and where it will end up down the road."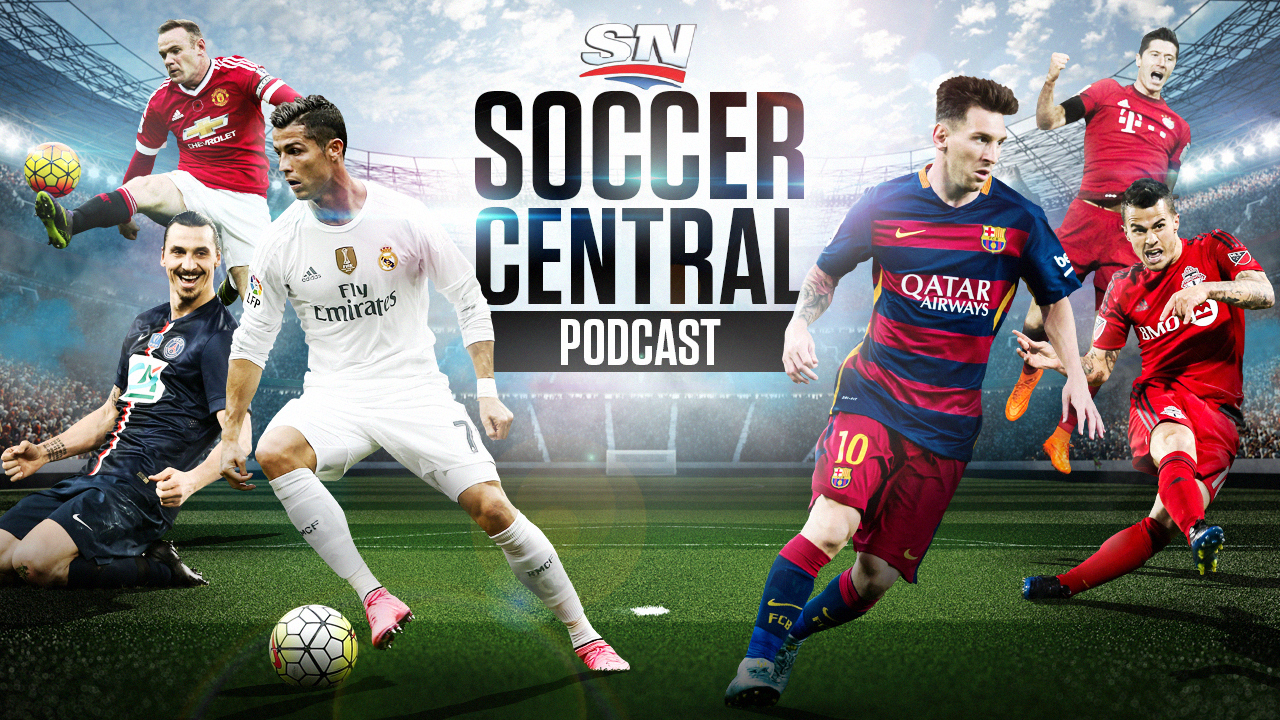 Sportsnet's Soccer Central podcast, hosted by James Sharman, takes an in-depth look at the beautiful game and offers timely and thoughtful analysis on the sport's biggest issues.