TFC Pitchside previews previews Sunday's clash between Toronto FC and New York City FC.
Sportsnet 590 the FAN commentator Dan Riccio presents news and audio from practice, the history of the TFC vs. NYCFC series, and the three keys for Sunday's match. Riccio also talks to TFC midfielder Jonathan Osorio.
LISTEN NOW: TFC PITCHSIDE PREVIEW OF SUNDAY'S GAME
Just a reminder you can watch Sunday's game live on Sportsnet ONE and online at Sportsnet NOW. Coverage starts at 5:00 pm ET/2:00 pm PT.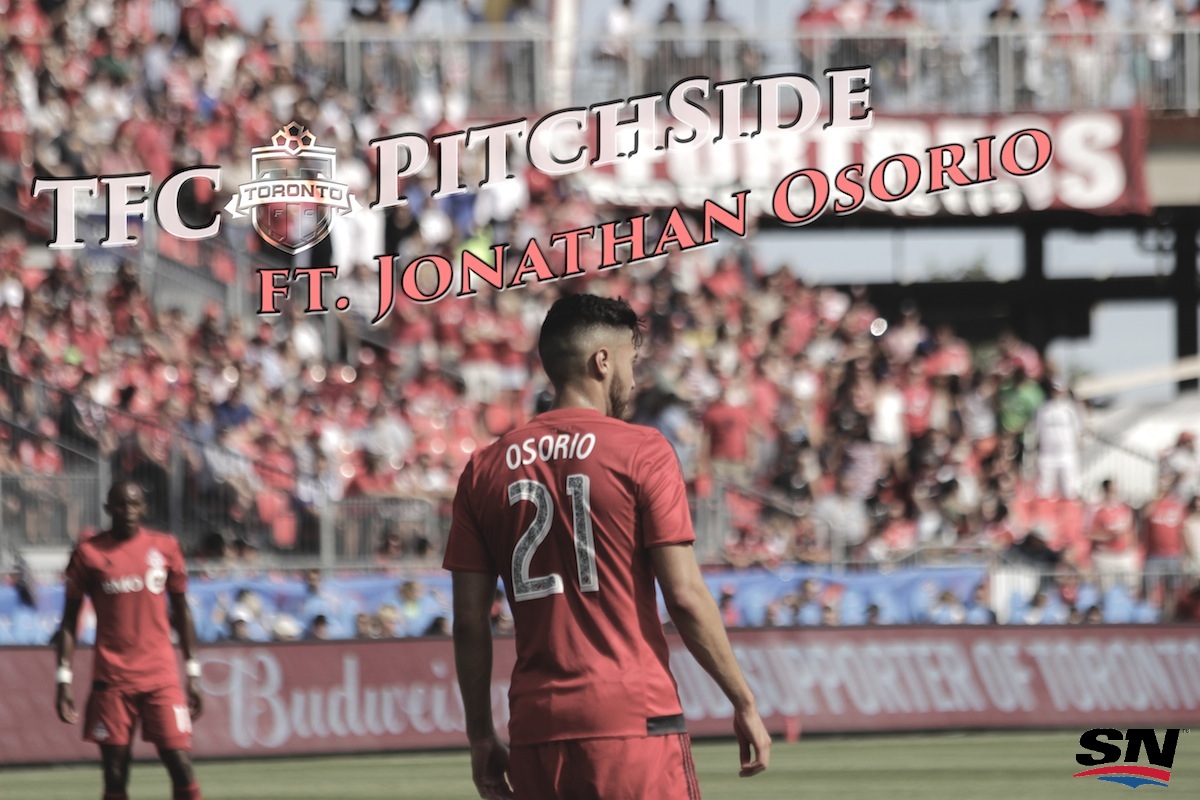 ---
---
TFC Pitchside will provide Toronto FC supporters with an inside look into their favourite obsession Monday nights at 11 pm ET on Sportsnet 590 The FAN. Call it an all-access pass for all things MLS brought to you by co-hosts Dan Riccio, Thomas Michalakos and producer Amil Delic. You'll hear from the biggest names around the club, and the MLS. You'll also get reviews and previews of every TFC game with reports from Pitchside at training and on game days at BMO Field. The Six is about to get done!
To subscribe and listen to TFC Pitchside in podcast format CLICK HERE.
To listen and subscribe to TFC Pitchside on iTunes CLICK HERE