Even though the results say otherwise, Toronto FC forward Tosaint Ricketts believes the Canadian national team was good enough to qualify for 'the Hex.'
A 3-1 win over El Salvador in Vancouver on Tuesday wasn't enough to prevent Canada from being officially eliminated from World Cup qualifying, as a 0-0 draw between Mexico and Honduras in Mexico City the same night sealed the Reds' fate. The Canadian team needed a Mexico win in order to have a shot at advancing to the final round of qualifying in the CONCACAF region, known as 'the Hex,' something it hasn't done since the buildup to the 1998 World Cup.
Ricketts played the full 90 minutes against El Salvador, and he was a second-half substitute in Canada's 2-1 loss to Honduras in San Pedro Sula last week. Ricketts posted a message on Twitter in the aftermath of Canada's exit, stating "I've never been so proud of the boys. We left it all on the pitch and never gave up! It's always an honour to wear that jersey!"
---
Saturday programming alert: Watch Toronto FC vs. the Chicago Fire live on Sportsnet 360. Coverage starts at 8:30 pm ET. || Sportsnet NOW
---
Back with TFC ahead of Saturday's road game against the Chicago Fire, Ricketts reiterated his pride in the Canadian team, and stated that it had the talent to make it to 'the Hex.'
"I have no doubt that this group of players was good enough. We have quality players playing in quality environments and we have the mentality as well. The group was good enough. It was a tough group for us, with Mexico and Honduras and El Salvador. We missed out, we shorted it this time, but hopefully things are positive going into the future," Ricketts told reporters after TFC's practice on Thursday.
Ricketts' proclamation raised the obvious question: Why didn't this Canadian team make it to 'the Hex' if, in fact, it did have the quality and talent to do so? Ricketts pointed to Canada's poor record on the road in this qualifying round—just one point out of nine, coming in a 0-0 draw in El Salvador on Matchday 2.
"With this round, you gotta get something away [from home]. I felt like we had our opportunities, especially the away game to El Salvador. I felt that we could have got more out of that one. Honduras is always a tough place to play—you've seen our past there and we showed improvements in that game. But I still think we could've got something more from one of those away matches," Ricketts explained.
Another interesting debate going on in Canadian soccer circles since Tuesday's game is whether the Canadian men's team showed any progress in the last four years. Strictly speaking, in terms of World Cup qualifying, it didn't. Four years ago, Canada controlled its fate going into the last match of the semifinal CONCACAF round, needing only a draw to advance to 'the Hex.' This time around, the Reds entered the final matchday needing a win and the result of the other game to go their way.
Ricketts deferred when asked directly if he felt the Canadian team has made progress.
"It's always tough to get eliminated in those circumstances, but I'm just proud of the heart that the guys showed. It wasn't easy [with] the transitions that we've been going through. I'm mostly proud of the guys—everyone kept faith, everyone kept fighting to the last minute. That's what I'm proud of," Ricketts offered.
Also in the days after Canada's elimination, an informal referendum has been held among fans and reporters as to the future of Canadian coach Benito Floro, whether or not Canada Soccer should re-sign him to a new contract.
How does Ricketts feel about it?
"It's up to [Canada Soccer]. Us players we just go do our job no matter who's in charge. We have nothing against Benito and the job he's done," Ricketts answered when the question was put to him.
Not exactly a ringing endorsement, and Ricketts hinted at possible communication problems between the coach and players—Floro, from Spain, speaks English, but he is by no means fluent. Ricketts did, however, praise Floro for how he was able to win over the players so quickly with his focus on tactics after taking over the coaching reigns in 2013.
"He tried to implement a whole new system. He's very experienced. Nobody can take that away from him. He has a great coaching resume—he's coached at massive clubs. And he's a teacher of coaches. But it's always tough—the language barrier. Everyone has to buy in, and has to buy in fast. The [players] were buying into it. We fell short. I wouldn't say it's totally on him. It has to do with everyone as a whole," Ricketts said.
He later added: "When it comes to his tactics and what he wants to get out of us, he's very strict with that. When he sets his ways, we have to go with it. That's how he was as a coach."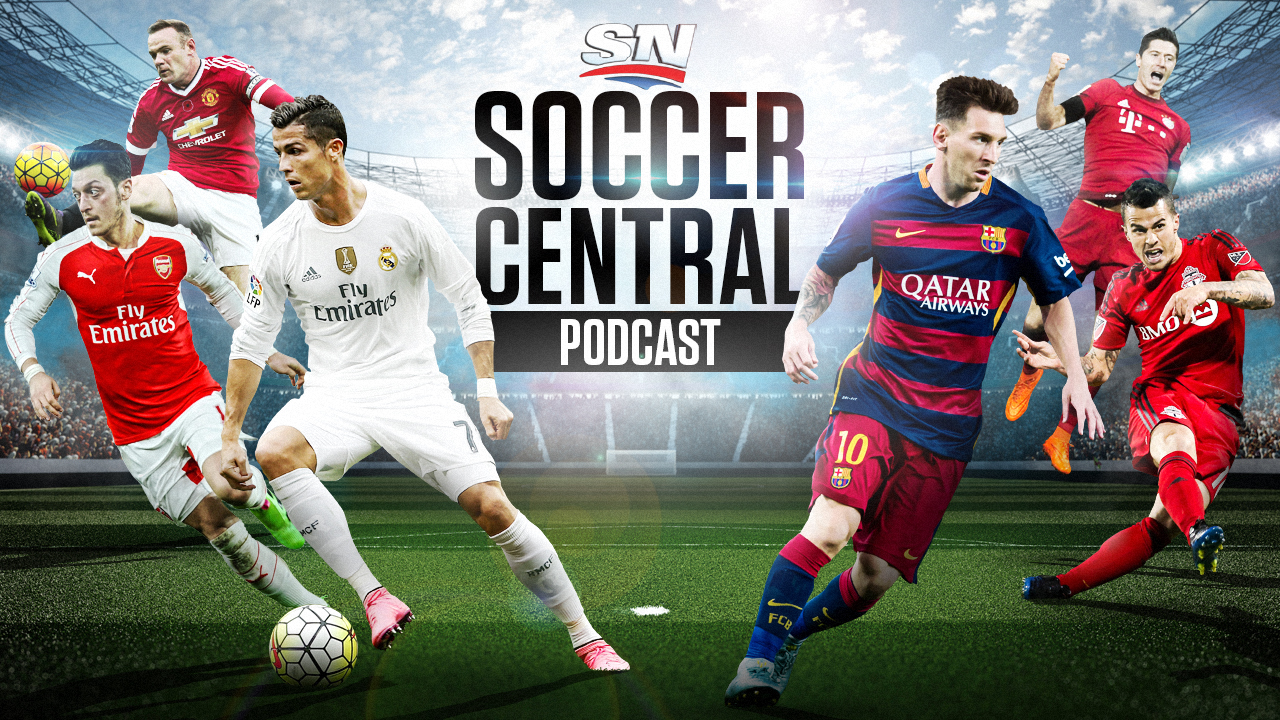 Sportsnet's Soccer Central podcast (featuring James Sharman, Thomas Dobby, Brendan Dunlop and John Molinaro) takes an in-depth look at the beautiful game and offers timely and thoughtful analysis on the sport's biggest issues.