From earthquake and tsunami survivor to the ranks of pro soccer, it's been quite the ride for Tsubasa Endoh.
Toronto FC announced Saturday that is has come to terms on a contract with Endoh, a midfielder from the University of Maryland who the Reds selected ninth overall in January's Major League Soccer SuperDraft.
Endoh, a 22 year-old native of Tokyo, has impressed during TFC's pre-season training camps in California and Florida, scoring one goal in seven appearances. The club is very high on Endoh, so much so that it wouldn't be a surprise to see the Japanese prospect play significant minutes during the 2016 campaign, most likely in an attacking role on the right side of midfield, or in a more advanced position.
"Throughout pre-season Tsubasa has shown a high level of professionalism. He has done a great job of integrating into the group and has been a solid contributor thus far," general manager Tim Bezbatchenko said in a news release.
Endoh was named the Most Valuable Player of the MLS Player Combine ahead of the draft after a successful four-year stint at Maryland where he earned a number of honours, including Big Ten Championship Most Valuable Offensive Player for 2015. In total, he appeared in 85 NCAA matches, scoring 12 goals and tallying 16 assists for the Terrapins.
"Quite simply, to me he was the best all around soccer player in the draft," TFC coach Greg Vanney boldly stated after the draft. "His knowledge of the game, his field awareness, his technical proficiency—he showed it at the combine, we had him highly rated even before we went to the combine."
Despite Vanney's praise, Endoh was surprised he was picked in first round.
"I didn't expect to get drafted quite that high in the first round. I wasn't ready for it at all. I was expecting second or third round, or maybe I was pretty worried about not getting drafted in the SuperDraft… so I'm pretty happy that I got drafted in the first round," Endoh admitted after being drafted.
At five-foot-seven and 141 lb., Endoh doesn't have great size. But he described himself as a technical player with a good touch on the ball, and he likens himself to TFC captain Michael Bradley.
"He can run the whole game and I'm that type of player, too. I'm not going to run out of gas," Endoh promised.
The Maryland star's character and personal history are two more reasons why TFC is so high on him.
Endoh left home when he was 12 and moved to Fukushima, where he was a member of the inaugural class of players at the Japanese Football Association Academy, an elite residential program that was launched to develop top youth soccer players in Japan.
In March 2011, Endoh was training at the academy facility in Fukushima when the ground began to shake. The ensuing earthquake and the tsunami devastated Japan. According to the Japanese National Police Agency, over 15,000 people died in the disaster and nearly a quarter million people were displaced from their homes.
Even before the earthquake, Endoh was looking to make a move to play in the NCAA. He traveled to the U.S. in the summer of 2010 and caught the eye of noted college coach Sasho Cirovski.
Cirovski told Endoh he was interested in him, but that he'd have to improve his English. A few months after he started to work on the language, Cirovski offered him a scholarship at Maryland.
"I'm proud of myself because what I went through in Japan was pretty dramatic. All the experiences helped me to get me to where I am now," Endoh said.
The signing of Endoh means TFC has 27 players under contract, one less than the roster limit. Look for Toronto to fill the 28th and final spot by signing Canadian forward Molham "Mo" Babouli.
Toronto FC kicks off the 2016 MLS regular season on March 6 away to the New York Red Bulls.
---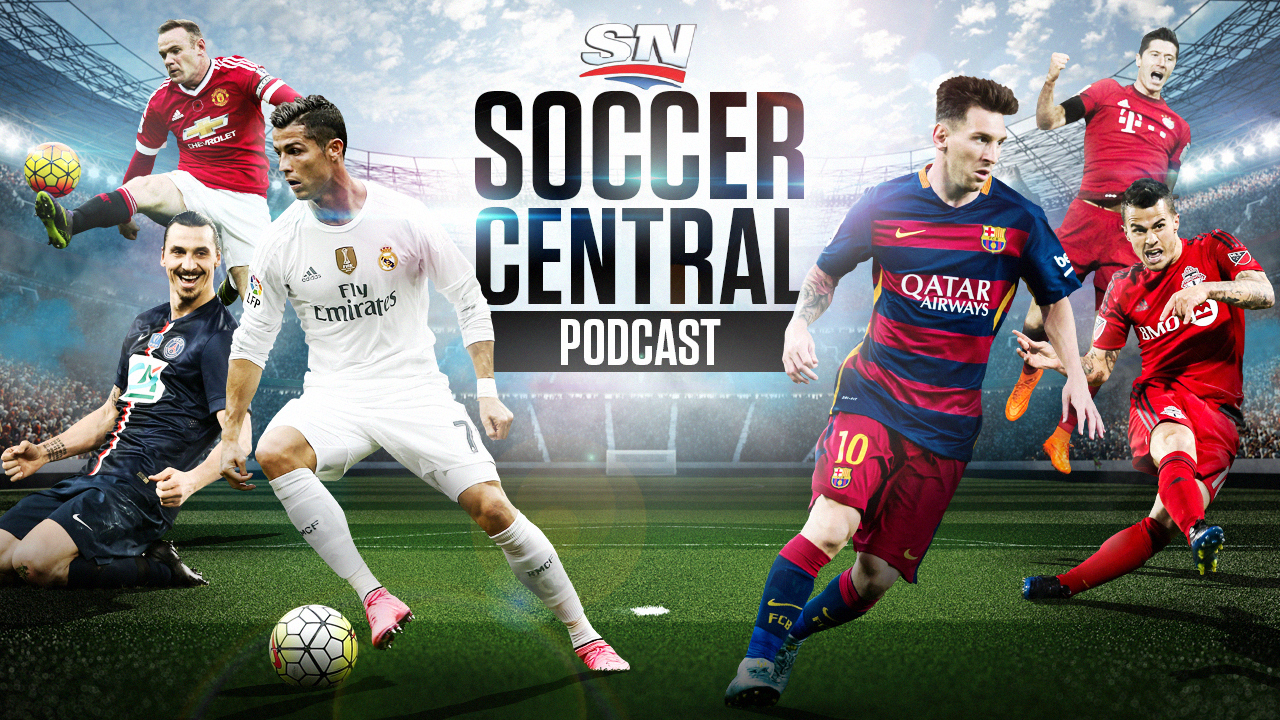 SPORTSNET.CA's Soccer Central podcast, hosted by James Sharman and John Molinaro, takes an in-depth look at the beautiful game and offers timely and thoughtful analysis on the sport's biggest issues.
Listen here | iTunes | Subscribe to the podcast
---