By Pete Hall
SEVILLE, SPAIN – The writing was on the wall for Leicester City.
The Foxes came into Wednesday's UEFA Champions League clash in woeful form, staring relegation from the Premier League in the face, with morale dented further after being dumped out of the FA Cup by 10-man, third-tier Millwall last weekend.
Sevilla on the other hand were flying. The Ramón Sánchez Pizjuán Stadium has been treated to some of the most blistering attacking football in Europe this season as Los Nervionenses look credible challengers to the "big two" of Real Madrid and Barcelona in La Liga. Lowly Leicester would surely be no match for the sashaying Sevillistas?
Around town, when not getting tear gas thrown in their direction from some overly robust policemen, Leicester fans were lapping up the sunshine, shunning the traditional orange wine in favour of more mainstream lager from the British and Irish pubs. The common feeling was that this was going to be their last European adventure for a long time, even ever, as the more pessimistic in blue proclaimed.
And when Leicester defender Wes Morgan ever-so-clumsily brought down Sevilla's Joaquin Correa after 13 minutes to concede a penalty, it seemed the travelling English fans were in for somewhat of a Spanish humbling—even after Correa's tame spot kick was saved by goalkeeper Kasper Schmeichel.
"The first half was very tough," Leicester manager Claudio Ranieri told Sportsnet after his team's 2-1 loss in Spain. "We were a little scared, nobody wanted to receive or show for the ball, and Kasper kept the team alive."
The charismatic Italian called for his players to be like "Gladiators" this week. In the first 30 minutes, the hosts had seven shots at goal and enjoyed almost 80 percent of the ball. The Colosseum would certainly have given a collective thumbs down to the beleaguered Foxes.
The visitors just couldn't cope with Sevilla's tactical flexibility, interchangeability and high octane pressing. Aside from Steven N'Zonzi playing a very solid anchor midfield role, the hosts were not sticking to any rigid systems, players were drifting from position to position, without losing cohesion. It was stunning to watch.
Sergio Escudero was operating on the left of a back three, but in the first half no player put in more crosses, Stevan Jovetic was pulling wide, dropping into the No. 10 role, and just finding pockets of space at will, while Samir Nasri picked some sublime passes that opened the Foxes up.
The fact Sevilla only scored once in the first half after so much possession was incredible. Yet, in football, these things happen. Schmeichel was having one of those nights. Another goal was sure to come, and the 2-0 score line, while not a true reflection of Sevilla's dominance, would have put them in the driver's seat to reach the quarterfinals in Europe's top club competition for the first time since 1958.
After Correa atoned for his first-half penalty miss with a well-taken second just after the hour mark, the noise around the resplendent Sánchez Pizjuán was electric. The locals could sit back in their seats and crack open another packet of Pipas—job done.
But this is the Champions League. Yes, Leicester are not even close to the relentless force that shocked the world in claiming the Premier League title last season, but they are in this competition on merit, and qualified from their group in impressive manner. You cannot write off anyone in the knockout phase of the Champions League.
"We can't quite believe it," Sevilla midfielder Pablo Sarabia bemoaned to Sportsnet. "Our objective was to win the game, and we have done that, but after we conceded that late goal, there is no jubilation in team.
"We had a penalty, so many chances. The worst thing is how much control we had on the game. There is still so much to do."
This feeling in the Seville dressing room could and should be very different. Manager Jorge Sampaoli has won great acclaim for his attacking brand of football, and rightfully so, but at times, the Argentinian has to curb his ways for the greater good.
2-0 is a great score line to take into a second leg. Away goals are so important. Score first at the King Power in two weeks and the tie would be as good as over.
After Correa found the net, Sevilla still committed so many bodies forward, leaving Daniel Carrico and Adil Rami as the only defenders—as they had been all game.
This is an admirable, eye-pleasing way of thinking, but it is certainly not the most sensible. There is a time and a place for going all out for more goals, and this wasn't it.
Twenty minutes remaining in regulation was the time to start shutting up shop. Vicente Iborra did come on to add further protection in midfield, but his introduction simply allowed Samir Nasri the freedom to push further forward.
One simple move cut Sevilla open far too easily. More cover at the back would have snuffed out the danger before Danny Drinkwater had gotten in behind to square for Jamie Vardy to score.
"I am happy with how the game went because we had chances, but disappointed with the result because we deserved more," Sampaoli complained to Sportsnet after the game.
"We were far superior in the development of the game, with 10 clear, scoring chances. They did very little but succeeded in the end. I think we deserved a bit more."
The firebrand coach is right. Sevilla did deserve more from their dazzling display, but this element of naivety, pushing and pushing for another goal that wasn't entirely pivotal while not appreciating the importance of keeping a clean sheet, could prove costly.
With the work Sampaoli has done with this Sevilla side, he deserves the admiring glances from Barcelona he is getting, but sometimes a different approach, that may go against one's principles, is necessary. The best coaches come into their own at this stage of tournaments, and should Sampaoli learn his lessons from Leicester's lifeline, going all the way in this tournament is not beyond him and his scintillating side. 
Pete Hall works for Sky Sports and is a special correspondent for Sportsnet. He filed this report from Seville's Ramón Sánchez Pizjuán Stadium.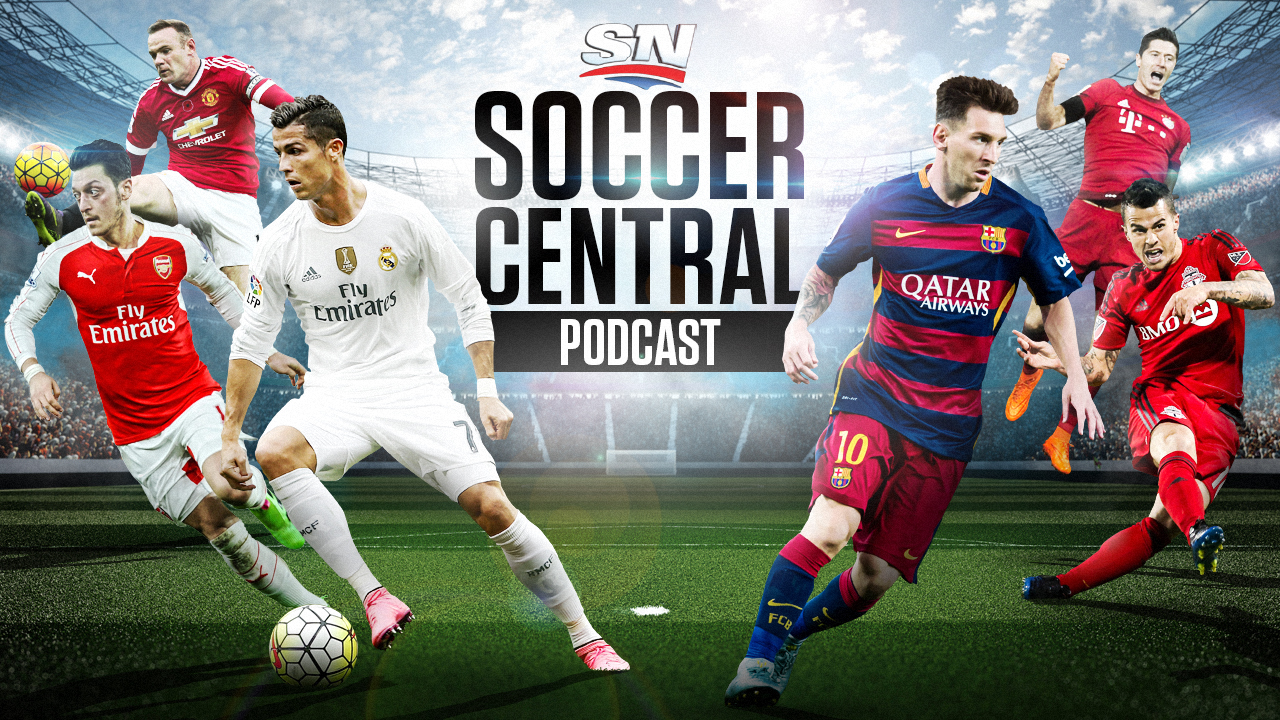 Sportsnet's Soccer Central podcast (featuring James Sharman, Thomas Dobby, Brendan Dunlop and John Molinaro) takes an in-depth look at the beautiful game and offers timely and thoughtful analysis on the sport's biggest issues.
Listen now || iTunes || Subscribe