Sunday began with a thoroughly entertaining match at Euro 2016 in France, and was followed with two more. Dare I say it, but three days into the tournament and we are still searching for our first snoozer. Mind you, the 2014 World Cup group stage was brilliant, before settling down for the inevitable cagey knock-out displays.
Here are my thoughts on Matchday 3…
• Croatia probably should have smacked a few more past Turkey. Although they won 1-0, the Croats were a bit disappointing. The midfield is as strong as any in this tournament, and can control play extremely long periods of time. I would've liked to see more evidence of that in this one.
• I thought Croatia's Dario Srna was supposed to be washed up?
• The more I watch Luka Modric's volley, the more I think it was better than Dimitri Payet's cracker for France against Romania. I watch a lot of soccer, and see many a ball scuffed 20 feet wide, or into row Z from similar attempts on a weekly basis. Modric's technical ability is off the charts—I love the guy, even though I'm pretty sure he would have pick-pocketed me in 18th century London.
• I really hope Vedran Corluka has stopped bleeding by now.
• Kyle Lafferty apologized to Northern Ireland fans, suggesting that their performance in a 1-0 loss against Poland was unacceptable. I thought that was a little harsh, as although his side was not great, they met an extremely good Poland team who will make some noise in this tournament. Must say, I was on my feet when Lafferty's scissor kick from the edge of the box scuttled just wide late in the match. The fact he even tried it says a lot about him.
---
MORE ON EURO 2016: Sportsnet has you covered with in-depth coverage of Euro 2016 in France, which runs from June 10 to July 10.
• Match schedule || Group standings || Live scoreboard || Latest news
• Profiles: All 24 teams || History of Euro || Top 10 moments in Euro history
• Sportsnet's predictions || 10 players to watch || 5 key group stage games
---
• Arkadiusz Milik. The boy is going to be a stud. Hopefully he has a word with Polish teammate Robert Lewandowski who was surprisingly quiet today—or perhaps he was just well handled by Northern Ireland.
• I saw some great images of Northern Ireland and Poland fans having a "dance-off" before the match. See, the vast majority of fans still know how to do it right.
• German midfielder Toni Kroos is a beast and has perhaps the silkiest delivery in the game. Germany looked typically in their early tournament third gear, but Kroos was in Final form in a 2-0 win over Ukraine.
• Still, I'm not sold on Mario Goetze as a false 9. I would like to see the other Mario—Mario Gomez—get a chance as a proper number 9. I must concede this is mainly because I have him in the pool.
• Surely, after so much success, and so many games as Germany coach, by now Jogi Low would be aware that he needs to behave as if he is ALWAYS on camera. I'm not going to repeat what he did—go Google it yourselves. His most recent "act" will not only make lowlight reels across the world for the next millennium, but it has deeply affected the always wonderful Martine Gaillard, who has been unable to shake the image from her mind. Martine, I apologize, I will never show you such imagery again.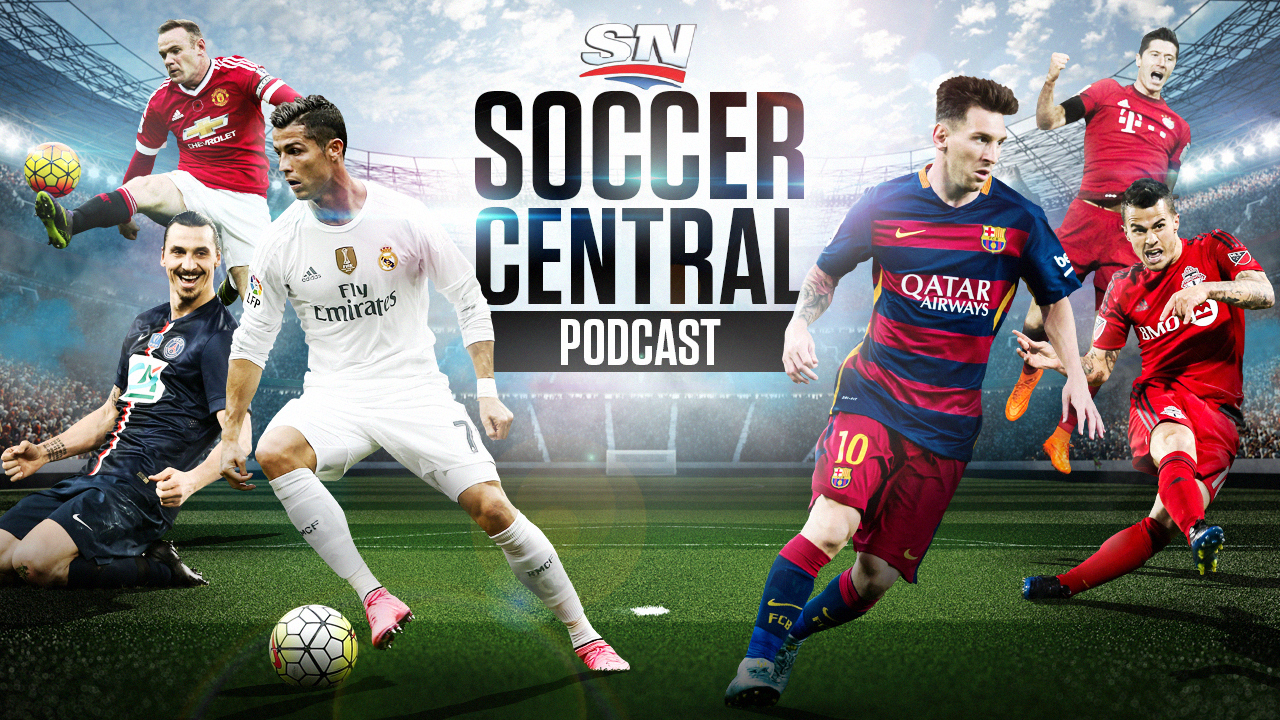 Sportsnet's Soccer Central podcast (featuring Thomas Dobby, Brendan Dunlop, John Molinaro and James Sharman) takes an in-depth look at the beautiful game and offers timely and thoughtful analysis on the sport's biggest issues.