The surprises continue at Euro 2016.
Overall, it has been a great start to the tournament, although the finishing has been deplorable. Sure, we have seen some fantastic goals, but the dearth of top quality forwards is obvious—a few more tap-ins or just plain old ugly goals wouldn't go amiss.
Here are my thoughts on Matchday 5…
• Twitter blew up over Hungary goalkeeper Gabor Kiraly's puffy pants. As magnificent as they are, we need to relax a little bit—after all he has been wearing them for a long time. The first time I remember witnessing Kiraly's baggy brilliance was back in 2005 when he was with Crystal Palace. At first I was horrified, but with time I really appreciated what they symbolized—a man who really doesn't give a damn what people think of him. Respect.
• I must take issue with some of the comments by people who were amazed the 40-year-old Kiraly managed to run the length of the pitch to celebrate Hungary's second goal in a 2-0 win over Austria. Forty is not old! He is an athlete—it's no big deal, even with the enormous drag those flowing fabrics must have caused.
• Hungary was believed by many to be the worst side at this tournament. Perhaps they are, but today they put in a wonderful performance (especially in the second half) and looked like a proper team. It appears after one round of games Euro is going to be more open than we may have thought.
• Austria on the other hand was very poor—bad discipline and apparently no plan B was their undoing. I imagine they will learn from this, but their upcoming match vs. Portugal could be a beauty.
---
MORE ON EURO 2016: Sportsnet has you covered with in-depth coverage of Euro 2016 in France, which runs from June 10 to July 10.
• Match schedule || Group standings || Live scoreboard || Latest news
• Profiles: All 24 teams || History of Euro || Top 10 moments in Euro history
• Sportsnet's predictions || 10 players to watch || 5 key group stage games
---
• I had the "pleasure" of watching most of Portugal vs. Iceland, a 1-1 draw, sitting beside Sid Seixeiro. Sid hates the world when Portugal plays—he becomes an angry, pathetic soul. I emphasize with him 100 percent. Sid becomes like me when I watch England play. Portugal's performance today reminded me of England's performance against Russia in its 1-1 draw. Both Portugal and England played pretty well, but switched off at the wrong time. As painful as it was for Portugal fans, I still suspect they will end up topping the group.
• Imagine Portugal with a true forward? A target man who would allow Cristiano Ronaldo and Nani to play to their strengths? That would be something. Sadly the only true centre forward they have is Eder, which speaks for itself.
• I was excited to see Renate Sanches come on for a cameo. Without doubt there is a lot of top talent on the brink of forcing itself into the Portuguese team, let's just hope Ronaldo can stay relevant enough to be part of it.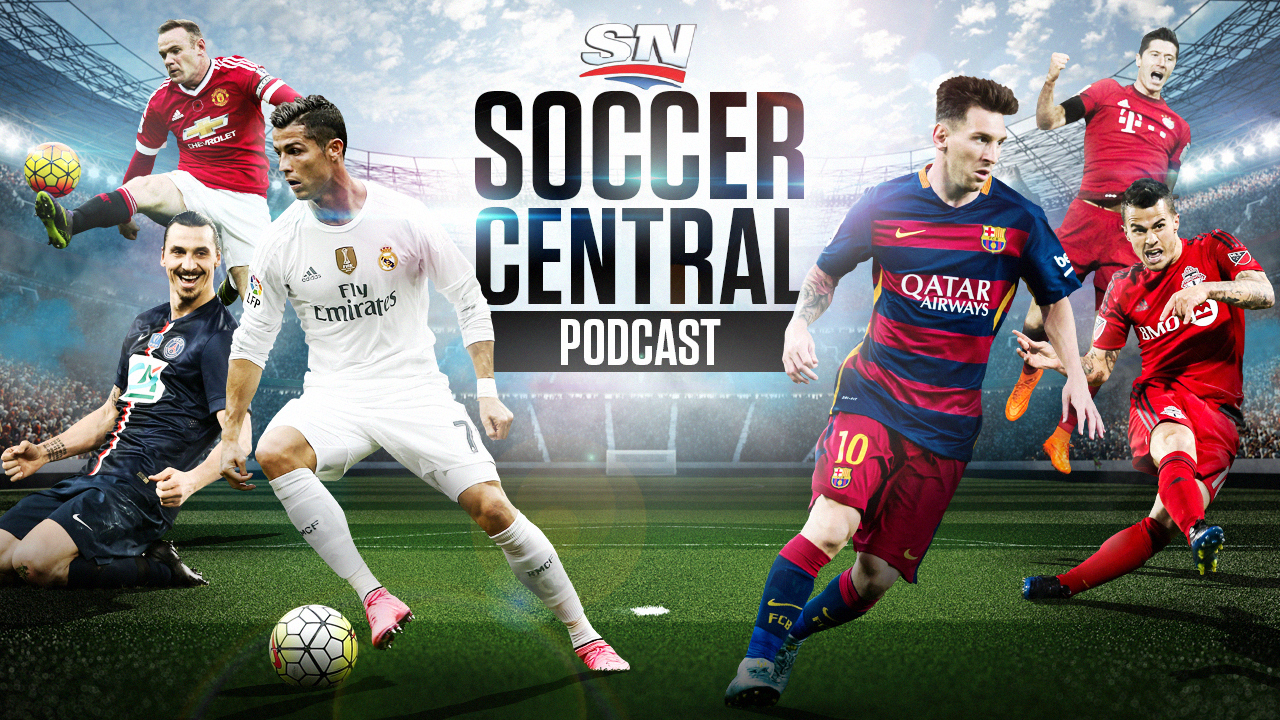 Sportsnet's Soccer Central podcast (featuring Thomas Dobby, Brendan Dunlop, John Molinaro and James Sharman) takes an in-depth look at the beautiful game and offers timely and thoughtful analysis on the sport's biggest issues.
Listen now | iTunes | Podcatchers