With the quarterfinals of Euro 2016 scheduled to kick off on Thursday, what better time to recap the best (and worst) of the Round of 16?
BEST GOAL
June 25: Switzerland 1, Poland 1 (5-4 shootout win) in Saint-Etienne
In the 82nd minute, a Polish clearance looped high in the penalty area and came down on the edge of the box where Switzerland's Xherdan Shaqiri hit a spectacular volley on an overhead kick that nestled in the upper corner. A goal of the tournament candidate.
BEST SAVE
June 27: Italy 2, Spain 0 in Saint-Denis
In the eighth minute, Italy's Alessandro Florenzi played a dangerous ball into the box where Graziano Pelle connected on a header that seemed destined for the lower corner. Spain's David de Gea did incredibly well to get down quickly and push it wide of the post.
BEST GAME
June 26: Hungary 0, Belgium 4 in Toulouse
Don't be fooled by Belgium's four-goal win—this game was closer than the final score suggested. This was an evenly contested match, played out between two attacking sides that went for it. Hungary pushed Belgium, even in the final minutes when the result was beyond doubt.
BEST PLAYER
Eden Hazard. The Belgian was at his very best in the Red Devils' 4-0 win over Hungary. This was the Hazard of two seasons ago when he was voted the Premier League's best player—not the Hazard of this past season in which he sleepwalked through a dreadful campaign. Scored one goal and assisted on another to help his country move on to the quarterfinals.
BEST TEAM
Germany. Die Mannschaft were positively dominant in dispatching Slovakia 3-0—the trio of Toni Kroos, Julian Draxler and Mesut Ozil terrorizing the Slovakians and bullying them into submission. With the exception of Spain's 3-0 win over Turkey in the group stage, this was as a professional and clinical display as any team has produced in France. Germany bossed the game from beginning to end, out-passing Slovakia by a wide margin and running them into the ground. Honourable mention to Belgium and Italy.
BEST STORY
Iceland. On paper, this was a mis-match, with England's gang of high-paid Premier League stars having the advantage over Iceland, who Cristiano Ronaldo previously said had a "small mentality," and predicted "are not going to do anything in the competition." Here's the thing, though: while England have the better individual players, Iceland has the better team, their collection of grafters and workers playing as a unit, and far more than the collective sum of their parts.
---
MORE ON EURO 2016: Sportsnet has you covered with in-depth coverage of Euro 2016 in France, which runs from June 10 to July 10.
• Match schedule || Group standings || Live scoreboard || Latest news
• Profiles: All 24 teams || History of Euro || Top 10 moments in Euro history
• Sportsnet's predictions || 10 players to watch || 5 key group stage games
• Feature stories || Soccer Central podcast || Team roster lists ||
---
BEST TV COMMENTARY
June 27: England 1, Iceland 2 in Nice
This Icelandic commentator loses it after the final whistle:
WORST TV COMMENTARY
June 27: England 1, Iceland 2 in Nice
Epic fail by former England manager Steve McClaren. EPIC FAIL!
BEST TWEET
June 26: France 2, Ireland 1 in Lyon
Antoine Griezmann's pair of second half goals propelled France past Ireland, prompting this:
BEST MOMENT
Italian manager Antonio Conte celebrating the Azzurri's win over Spain:
BEST QUOTE
"I'm not the saviour. The saviour is the team." – France's Antoine Griezmann
BEST STAT
WORST MOMENT
June 27: England 1, Iceland 2 in Nice
Joe Hart's howler. How did he let that one get by him?
BIGGEST FLOP—TEAM
England. What a dreadful performance by the Three Lions. This was a winnable game against Iceland, but Roy Hodgson's men look uninspired and pedestrian as they tried in vain to break down their opponents. England was out-played, out-worked, out-thought and out-coached.
BIGGEST FLOP—PLAYER
Luka Modric. After sitting out Croatia's third group stage match because of injury, much was expected of the Real Madrid star in his country's Round of 16 match vs. Portugal. Maybe he wasn't full fit, but whatever the reason, he looked like a spectator out there, barely exerting any kind of influence in what turned out to be a tame and boring match.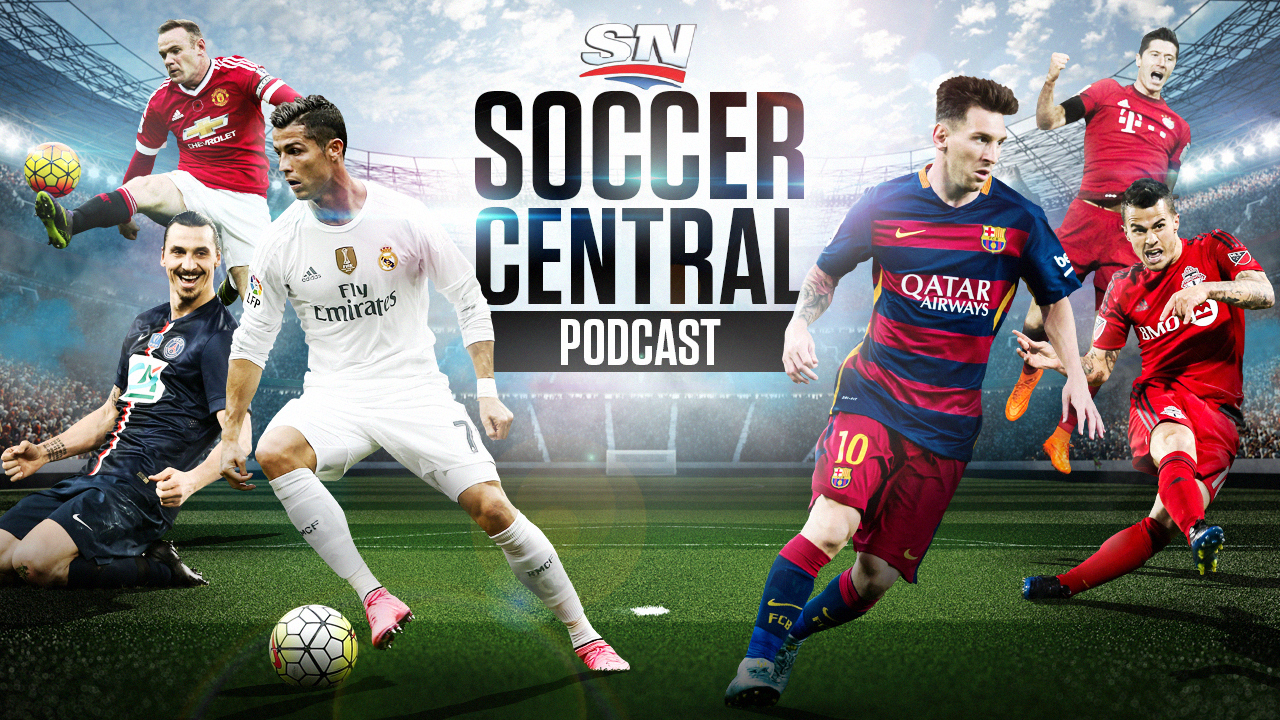 Sportsnet's Soccer Central podcast (featuring Thomas Dobby, Brendan Dunlop, John Molinaro and James Sharman) takes an in-depth look at the beautiful game and offers timely and thoughtful analysis on the sport's biggest issues.