Such a strange day: the celebration and euphoria surrounding Euro 2016 kicking off, tempered with the solemn nature of Gordie Howe's death and Muhammad Ali's funeral.
If nothing else today demonstrated the raw emotion that sport is able to conjure from nothing.
---
MORE ON EURO 2016: Sportsnet has you covered with in-depth coverage of Euro 2016 in France, which runs from June 10 to July 10.
• Match schedule || Group standings || Live scoreboard || Latest news
• Profiles: All 24 teams || History of Euro || Top 10 moments in Euro history
• Sportsnet's predictions || 10 players to watch || 5 key group stage games
• Feature stories || Soccer Central podcast || Team roster lists ||
---
Here are my thoughts on Matchday 1 from Euro 2016:
• I must commend the Euro organizers for their pre-match opening ceremony. I am usually one to openly whine about it—such festivities can be such wastes of time—and no doubt today's was a total waste of time. But thankfully it didn't drag on for too long, and despite some substantial concern at one point, it did wrap up so that the France-Romania match could start on time.
• As for the match? Decent, and obviously an excellent result for France. Dimitri Payet has been a human highlight reel all season for West Ham, and he showed no rust. It wasn't so much the sublime goal, or the exquisite assist on Giroud's opener that stood out for me—after all I almost expect that from him. But it was his silky calmness. At times his teammates clearly looked as if the occasion was getting the better of them, but then the ball would find Payet and he would calm things down. One of my favourite quotes comes from Bixente Lizarazu, who said in regards to the great Zinedine Zidane: "When we don't know what to do, we just give the ball to Zizou and he works something out." Payet showed some real Zidane qualities today.
• Speaking of Giroud, what a typical Giroud performance. He could have scored a hat trick, he didn't, but he still scored. Didier Deschamps is probably as happy with Giroud scoring as he is about the win. The Arsenal man is so streaky and it appears he's in the middle of one with eight goals in his last six international starts. At some point the streak will end and he will go scoreless for several matches, but at the moment, all is good in Giroud's head.
• Paul Pogba will emerge as one of the stars of Euro 2016, but he had a subpar match where either nerves or more likely over-excitement cost him. That being said we did see some ridiculous passing from the midfielder—one in particular coming just prior to being subbed off when he belted a 40 yarder with the outside of his foot into the feet of Antoine Griezmann.
• Romania told us they were not all about defence, and could attack and would attack against France. True to their word they did not just sit and thwart France's forward play for the entire match. It could be argued they were robbed of a clear penalty in the first half when Laurent Koscielny fouled Florin Andone. Overall I was surprisingly impressed, and they will certainly have high hopes of getting a result against either Albania or Switzerland.
• So, we're off and running at Euro. Sadly, so too are the scourge of the game, the scum that call themselves fans and fly the flag of England while destroying cafes and bars. Such a tiny minority of the fan base, but such an enormous embarrassment for the country.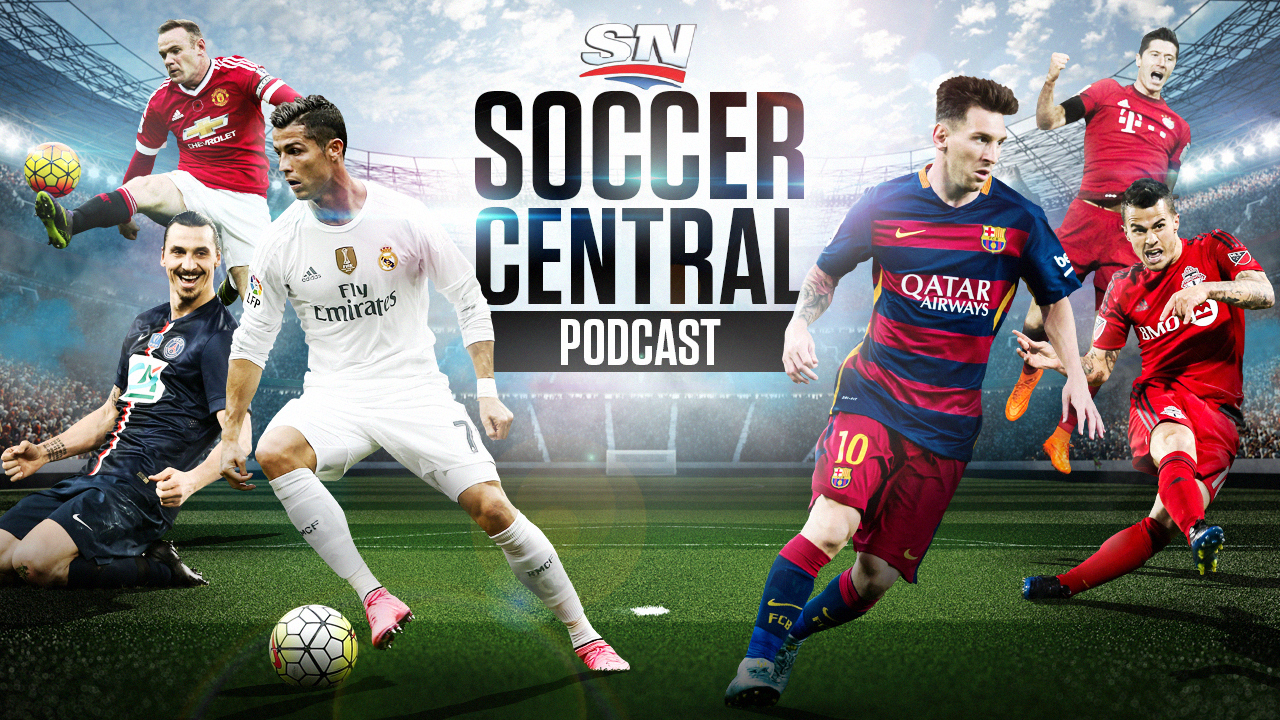 Sportsnet's Soccer Central podcast (featuring Thomas Dobby, Brendan Dunlop, John Molinaro and James Sharman) takes an in-depth look at the beautiful game and offers timely and thoughtful analysis on the sport's biggest issues.