Matchday 2 at UEFA Euro 2016 in France offered up plenty of excitement and some late heartbreak.
Here are my thoughts on the day…
---
MORE ON EURO 2016: Sportsnet has you covered with in-depth coverage of Euro 2016 in France, which runs from June 10 to July 10.
• Match schedule || Group standings || Live scoreboard || Latest news
• Profiles: All 24 teams || History of Euro || Top 10 moments in Euro history
• Sportsnet's predictions || 10 players to watch || 5 key group stage games
---
• Saturday's early match (Switzerland's 1-0 win over Albania) didn't unfold exactly as I'd envisioned. I suspected it would have been a good opportunity for me to catch one of those wonderful but rare morning naps. Instead it was entertaining enough to keep me awake. Albania should be applauded for the effort they put forth, even after going down a man thanks to Lorik Cana—the only Albanian on the pitch most of us knew anything about–drew two yellows. In fact, if not for the brilliance of Yann Sommer in goal for the Swiss we could have been talking about a little shocker to start things off in France. If the Swiss goalkeeper keeps that up this might well be the "Sommer of Yann."
• Wales as it turns out are a very, very good team. Earlier in the morning their rugby playing compatriots blew a lead against the New Zealand All-Blacks to lose a Test Match; and for a while there was a fear the same might happen in Bordeaux. However this Wales team is a cohesive group, and showed great battling qualities to earn 2-1 win over a half decent Slovakia.
• Wales defender Ben Davies made a series of huge tackles, and one goal-line clearance that might be the top play thus far at his years Euros. If he didn't intercept Marek Hamsik's shot, then that goal would perhaps been the best play so far.
• Gareth Bale is such a calming figure for the Welsh. His teammates can look up field to a man who has played in and won two Champions League finals. That has to mean an awful lot for a group of players who are known more for their industry than their talent.
• Slovakia defender Martin Skrtel. He's like that loveable rogue who you just know is going to end up doing something stupid that will really test his "loveability." His reckless elbow on Jonny Williams should have been a red card and a penalty. Williams, who if he wasn't playing soccer would have made a fantastic rugby scrum half, should win some plaudits for not pretending he was decapitated.
• England drop points in a 1-1 draw vs. Russia, and it was such a typical English performance at big tournaments that it is very easy to get all angry and negative. However, there were actually some real positives in what was overall a good performance.
• Eric Dier was excellent in his deep role for England, and I was very happy to see him take the free kick that put his team ahead. He's shown he has a decent dead ball foot at Spurs since arriving. Hey, don't look now but that's three free kick goals in two days!
• Big ups to Wayne Rooney for handing over the free kick duty in that situation to the Spurs contingent. Intelligent leadership and no ego. Rooney, I thought, was excellent in his midfield position. His passing was strong and he seemed to be the one pulling the strings. On behalf of the millions who whined about Rooney in the side, of which I was one, apologies.
• The negatives. Why was Rooney subbed off in a tight game where as per usual England had allowed Russia to get back in the game and grow in confidence? With ten minutes left at 1-0 experience is key.
• Why was Harry Kane taking corners? He was doing it last week against Portugal too. I am not necessarily against top scorers taking corners; after all if Leo Messi can, anyone can, but they better be great corners. Kane's were not bad, good even, but good enough to keep the golden boot winner out of the box?
• England vs. Wales? Yum.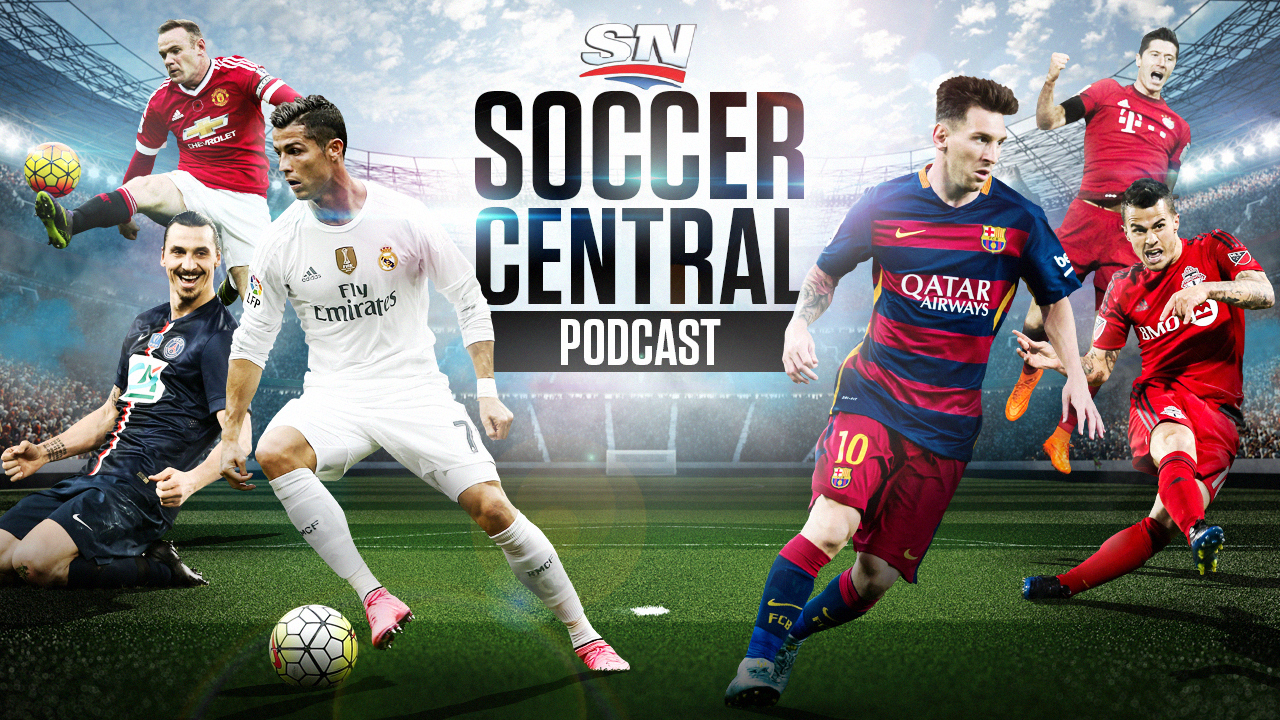 Sportsnet's Soccer Central podcast (featuring Thomas Dobby, Brendan Dunlop, John Molinaro and James Sharman) takes an in-depth look at the beautiful game and offers timely and thoughtful analysis on the sport's biggest issues.