Joachim Low is a man with a problem.
True, about 99.9 percent of his peers would consider the position of the German national team manager and come to the conclusion: "Yeah, well, I'd take Die Mannschaft's problems over mine any day and be quite content." After all, Low enters Euro 2016 with the bulk of the defending World Cup champions on hand and the usual underpinnings provided by one of the best funded and logistically sound development systems and professional leagues in the world.
His biggest, most pressing positional issue: can the wholly unremarkable Jonas Hector really fill Phillip Lahm's fullback position? Beyond that…
Yet life might be tougher than it seems for Low, whose Germany go into the Euros on a run of blah performances which, it must be added, in some ways mirror the German team that power-slammed Brazil and then beat Lionel Messi's Argentina en route to its first title in any significant international tournament in 18 years. As Low told Suddeutsche Zeitung during one of his final interviews ahead of Euro 2016, he must in effect pick two teams: one for the first stage, another for the round of 16. In the first stage, he said that he expects opponents (with the exception of Poland) to attempt to be stifling in their defensive intent, as they try to "destroy the German game."
---
MORE ON EURO 2016: Sportsnet has you covered with in-depth coverage of Euro 2016 in France, which runs from June 10 to July 10.
• Match schedule || Group standings || Live scoreboard || Latest news
• Profiles: All 24 teams || History of Euro || Top 10 moments in Euro history
• Sportsnet's predictions || 10 players to watch || 5 key group stage games
---
"Our opponents in that first stage will go into those games playing their most important matches of the decade, maybe even the century," Low said. "They play the World cup winner in a big and important tournament. But in the second stage, maybe we'll play Belgium, Italy, Spain. They play, and they want to win. Bold and simple, we need two teams for this tournament."
The months since Germany's historic 7-1 triumph over Brazil in Belo Horizonte have seen the country's soccer fall into a kind of fugue, what with the sainted Franz Beckenbauer coming under investigation for his role in FIFA's culture of corruption and alleged payments ahead of Germany's 2006 World Cup; the deputy leader of the right-wing Alternative for Germany party questioning whether Germans would want as a neighboor defender Jerome Boateng (whose father is Ghanaian and is one of the new faces of German soccer); Mesut Ozil being criticized by other right wingers for a photo showing him making a pilgrimage to Mecca; not to mention a series of uninspiring performances on the heels of the retirements of stalwarts such as Lahm and Miroslav Klose. Meanwhile, World Cup golden goal scorer Mario Gotze couldn't find a regular turn with Bayern Munich, while up-and-coming Julian Draxler has yet to show the sense of timing demanded of the next, great, German player.
There is a nagging sense that Low is having difficulty trying to come up with a formation that can put the remaining attractive pieces together, having tinkered with 3-4-3 and 4-3-3 with Mario Gomez up top as a lone striker. What must also concern Die Mannschaft's brain trust is the manner in which teams such as Premier League champions Leicester City and La Liga's Atletico Madrid have presented underdogs everywhere a psychological and tactical blueprint for beating heavily-fancied opponents: relinquish possession, let all those high-priced, fancy midfielders pass the ball around time and again—then hit them on a quick counter-attack. Soccer coaches are like any other: they are notorious copycats.
Low has two significant injury concerns going into Sunday's first match against Ukraine in Lille: central defender Mats Hummels and midfield Bastian Schweinsteiger, although given the latter's ghostly season for Manchester United there's no guarantee he will be the factor he was in Brazil, when he was indefatigable in the win over Argentina.
Hummels' injury has magnified the loss of Lahm, weakening a defensive back four that was already counting on the perhaps too-sublime presence of Hector, the left fullback from Cologne who eschewed the usual academy route and whose path to the national team seems more happy coincidence than carefully-laid plan. Germany lost to the Republic of Ireland, France, England and Slovakia in the buildup to Euro 2016 and it is a goal scored by Irishman Shane Long in a 1-0 win that continues to be replayed in the mind and in the media: a long punt up-field from goalkeeper Darren Randolph to Long, who left Hummels and Benedikt Howedes in his wake before slamming a winner past Manuel Neuer. That's been Germany in the build-up: slow of pace and at times prone to lapses of concentration.
But, my goodness the rest of Die Mannschaft is something else. Neuer is among the world's best goalkeepers; Thomas Muller is one of the world's most gifted offensive players and he's only 26; Gomez resurrected his career at Turkish side Besiktas and just in time with Klose's retirement (he could be a lone target man up front unless Low goes with Gotze or Muller as a "false nine"); Sami Khedira and Tony Kroos are battle-tested, and Andre Schurrle gets goals off the bench. That brings us to perhaps the player with the most to gain from a strong performance in this tournament, Arsenal midfielder Ozil.
Low has used Ozil out wide, in the middle and has dropped him back into a deeper role, as was the case in a 2-0 win over Hungary in Germany's final tune-up match and what could be a precursor to his role against an ultra-defensive opponent such as Northern Ireland at Euro 2016. Ozil is a wonderfully gifted player but his languid nature hasn't always sat well with German fans.
Who knew winning a World Cup could bring this many problems?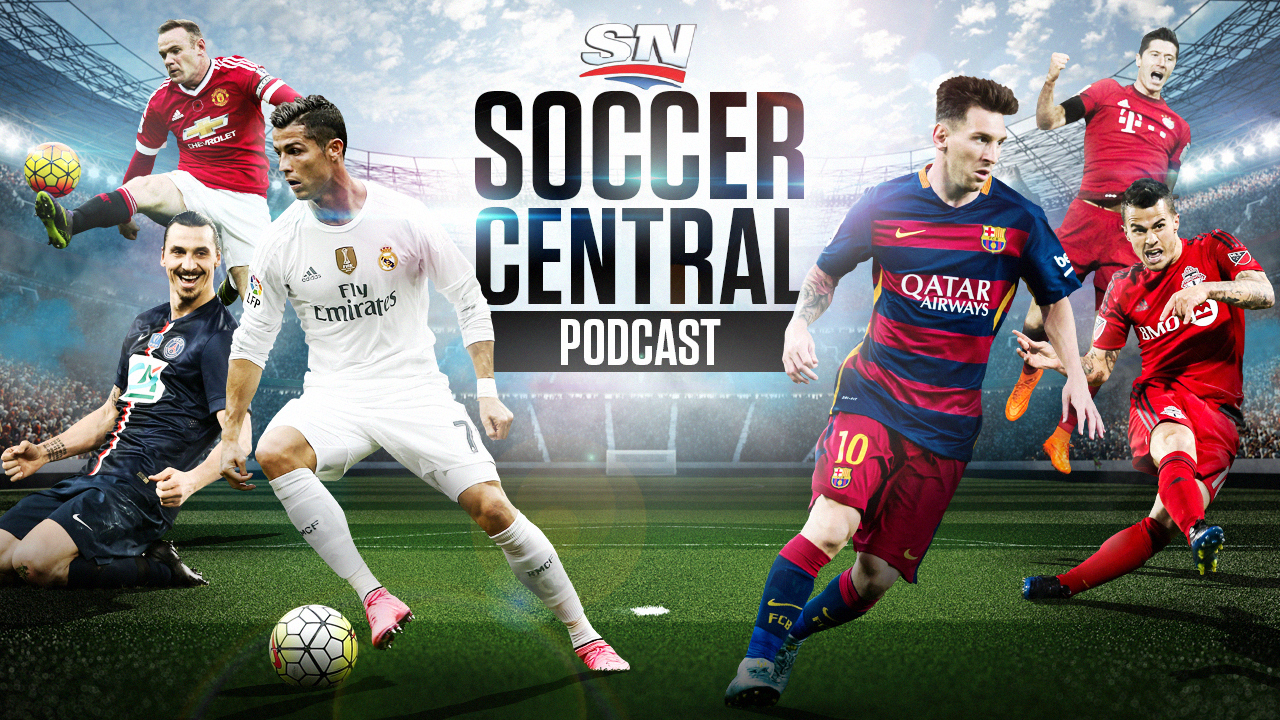 Sportsnet's Soccer Central podcast (featuring Thomas Dobby, Brendan Dunlop, John Molinaro and James Sharman) takes an in-depth look at the beautiful game and offers timely and thoughtful analysis on the sport's biggest issues.