It was a funny day of footy at Euro 2016 on Thursday.
England and Wales provided the drama, Northern Ireland and Ukraine provided the history, and Germany and Poland provided a feast for those of you who salivate at tactical and technical contests.
Here are my thoughts on Matchday 7…
• It's odd, England's performance against Russia was probably better than it was against Wales, but the Three Lions managed to earn the result that they needed in a 2-1 win. In fairness, Wales defended brilliantly—their game plan was obviously to let England come at them, counter when appropriate and hope for some Gareth Bale magic. It almost worked.
• Bale's free kick was special, a real knuckler. But after reviewing it several times it is fairly obvious that Joe Hart simply has to do better.
• Raheem Sterling won his place in England's starting XI on the back of a couple of decent friendlies. I would be surprised if he sees another minute now; he's just not anywhere near his best, and hasn't been for several months now. It's too early to make the Shaun Wright-Phillips comparisons, but I'll do it anyway.
• Harry Kane and Dele Alli also look off the pace somewhat. Manager Roy Hodgson clearly realized this and made the change with Kane at halftime, but Alli stayed on. He did show some lovely touches, but overall he isn't close to his Spurs form.
• Football is incredible, as one moment can completely change the narrative. England was a minute away from a very tough few days where the media and fan base would have destroyed them ahead of what would have been a must-win against a very solid Slovakia side. Now, a draw will be enough, and maybe not even necessary.
---
MORE ON EURO 2016: Sportsnet has you covered with in-depth coverage of Euro 2016 in France, which runs from June 10 to July 10.
• Match schedule || Group standings || Live scoreboard || Latest news
• Profiles: All 24 teams || History of Euro || Top 10 moments in Euro history
• Sportsnet's predictions || 10 players to watch || 5 key group stage games
---
• Ukraine is the first team eliminated from Euro following a 2-0 loss to Northern Ireland, and what a shame they didn't live up to their billing as a team with some real star power. Yevhen Konoplyanka and Androy Yarmolenko were supposed to be two who made their mark there; instead they exit with a whimper.
• Northern Ireland, on the other hand, has emerged as arguably the story of the tournament. What a wonderful win, and what a gutsy call from Michael O'Neill to make five changes, including dropping Kyle Lafferty who was supposed to be the team's only goal scorer. Up next is Germany, but the fact that this team goes into that match playing for something is a big success story.
• Germany is still finding its tournament feet after a 0-0 draw. Poland defended superbly and caused Germany all sorts of problems in attack. It looked to me to be a case of two teams that know each other very, very well, and almost cancelled each other out. Don't forget they met in qualifying.
• Poland had the best of the chances, with the boy Arek Milik having a nightmare on two glorious chances. Too bad, as he should not be remembered for that, but he will.
• Thomas Muller looks out of sorts, his touch has been terrible. Could he be a high profile omission when Germany meets the Irish?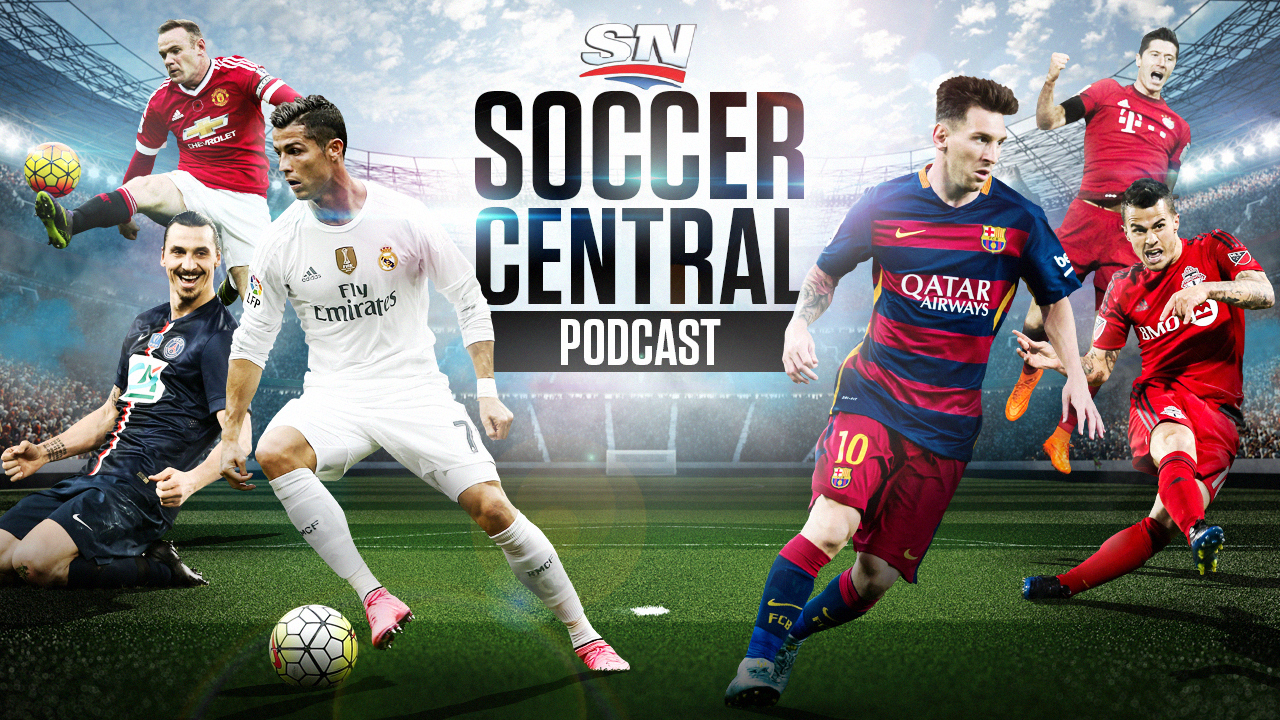 Sportsnet's Soccer Central podcast (featuring Thomas Dobby, Brendan Dunlop, John Molinaro and James Sharman) takes an in-depth look at the beautiful game and offers timely and thoughtful analysis on the sport's biggest issues.