Great teams and top coaches care more about the process than the result. Certainly in the context of a long campaign, if you get the process right, the results will come.
The process looked just fine on Saturday for the Vancouver Whitecaps as they earned a 0-0 draw against the LA Galaxy on the road. Unfortunately, going into this match with eight games left in the MLS regular season and sitting in a non-playoff position, doing all the right things (but score) likely won't be enough.
Truth be told, an ugly 1-0 road win would have suited the Whitecaps better in the circumstances. But in combination with a midweek 3-0 thrashing of Sporting Kansas City in the CONCACAF Champions League, this scoreless draw builds the first set of back-to-back quality performances in some time for Vancouver.
There's value to that, although the clock remains to tick on Vancouver's season and the solitary point picked up on this night may not ultimately prove consequential.
It was a clean sheet for David Ousted, so let's start with that. He didn't have a whole lot to do, but the Dane was solid when called upon. It was the four defenders in front of him who put in a very composed showing—a theme that hasn't been altogether common in recent weeks with this squad.
Defenders David Edgar and Kendall Waston look as if they could be a formidable duo. Both have the physicality and the intelligence to handle the best MLS has to offer. They were spared facing Robbie Keane on this night, but even without the Irishman, they had plenty thrown at them by the Galaxy and withstood every challenge.
Waston's sliding tackle on Gyasi Zardes in the second half, in which he nicked the ball cleanly before catching the U.S. international, was just the sort of clattering challenge that the Costa Rican is capable of when he's playing at his best. Zardes was never the same in this match after that play, and if Waston brings that same level of focused aggression down the stretch, the Whitecaps will be all the more formidable.
In the fullback positions, it was perhaps the best we've seen from both Jordan Smith and Marcel de Jong. Smith has had a knack of having at least one mind-bogglingly bad defensive play per match during his time in Vancouver. But apart from a hopelessly optimistic shot from distance when he had two strikers in the box, the Costa Rican enjoyed a fairly error free outing against one of MLS's strongest sides.
With Fraser Aird and Tim Parker failing to really nail down the starting spot, this is sort of a second chance for Smith. If he puts in showings like this on a regular basis, it's his spot to lose.
Speaking of Aird, it was a solid showing from the young Canadian. Playing in his natural position on the wing, rather than at fullback, he was a big part of a strong first half for the Whitecaps. His willingness to leave his foot in during challenges with Ashley Cole and Jelle Van Damme helped set the tone for a battling performance from the Whitecaps in L.A.
On the other wing, it was a fairly pedestrian showing from captain Pedro Morales. Shunted out to the left side, he did little to influence proceedings.
In the middle, Matias Laba appears to have had a return to form. He was commanding against Kansas City in midweek, and he carried that into this match. Alongside him, Russell Teibert looked right at home, snapping at the heels of any Galaxy player in a central position.
In many ways, this season has been a massive letdown for Teibert. Gershon Koffie's departure was supposed to mean a breakthrough for the Niagara Falls native. Instead, the arrival of Andrew Jacobson meant he slipped down the depth chart. On this night Teibert received the nod ahead of Jacobson. Based on Teibert's play, we can expect he'll get another go next weekend against the New York Red Bulls.
Up top, Giles Barnes didn't get up to much apart from delivering a wonderful cross to Erik Hurtado in the seventh minute. It was the best of a number of quality opportunities for Hurtado. On the play, he connected with Barnes' cross, only to head it straight into the ground and off the crossbar. It was a ball that Hurtado should have converted.
And had he done that, perhaps we'd be talking about an impressive victory, not just a wonderful defensive showing on the road.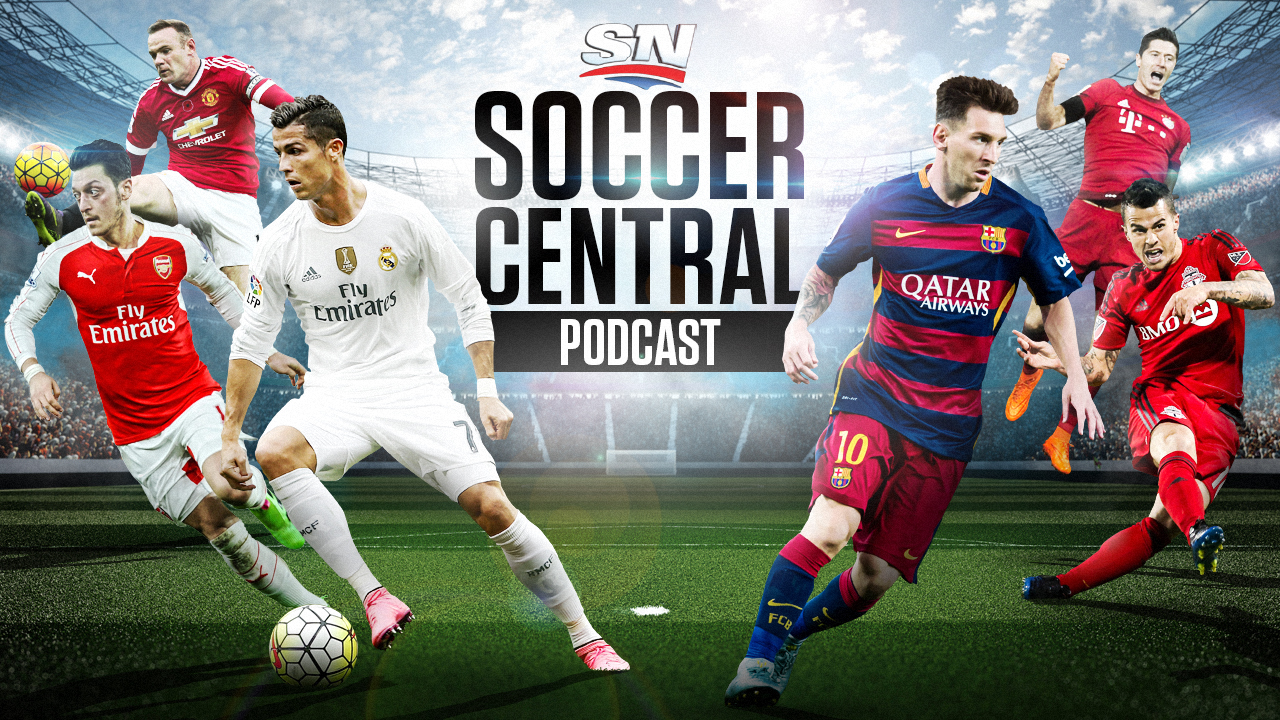 Sportsnet's Soccer Central podcast (featuring James Sharman, Thomas Dobby, Brendan Dunlop and John Molinaro) takes an in-depth look at the beautiful game and offers timely and thoughtful analysis on the sport's biggest issues.
Listen now | iTunes | Podcatchers