Where are the goals going to come from? Six games into the season, that's surely the biggest question surrounding the Vancouver Whitecaps.
The side has scored just six goals in those matches, none of which have come from open play.
It will be tempting to give coach Carl Robinson's men a pass for Saturday's 4-0 thrashing at the hands of D.C. United. It was an away match, and Vancouver was without its three Designated Players Pedro Morales, Matias Laba and Octavio Rivero. Veteran Christian Bolanos was also unavailable due to injury, as was Nicolas Mezquida.
That's a series of unfortunate events and it would be unreasonable to hit the panic button, but with the incredibly low goal output so far, it's a situation that simply cannot continue.
After this result, the Whitecaps remain a .500 club with a record of 2-2-2, but with captain and talisman Morales out for weeks with a hip problem, an individual or a group of players must step up to start taking risks in order to create chances.
When people talk about "courage" in a soccer context, they think about players making hard tackles, going in for headers under pressure, and perhaps playing through an injury if that's what's required.
But there is a different category of courage that is largely absent with this Whitecaps side—the kind of courage that requires players to put their foot on the ball and look to go forward, rather than pass it off; to take a shot rather than bring the ball to the corner, or perhaps try and keep possession at the back rather than simply hoof it upfield under modest pressure.
This was a largely inexperienced side that lined up against United. But there was also a lack of conviction. It was only until Kekuta Manneh's introduction at half-time that any Whitecaps player attempted to regularly dribble at the opposition or try to keep the ball in the offensive third rather than simply pass the buck.
There will be some who will have watched this game and placed part or most of the blame on Masato Kudo and Blas Perez for a pedestrian performance up front. That's an easy out for a midfield that did little to create much of anything.
To an extent, it would be unfair to slam the central midfielders. Andrew Jacobson has been a very solid addition but he should never be expected to be the creative force in the centre of the park.
Beside Jacobson, Russell Teibert has quickly established himself as a defence-first midfielder. He takes high percentage passing options regularly, going sideways or backwards with his distribution. That allows the team to keep possession, but the downside is that he is very predictable. Morales gives the ball away a few times a match, but he does so with the knowledge that rolling the dice will lead to goal-scoring opportunities.
That's a more long-term complaint—this was Teibert's first match of the campaign after returning from injury and expecting anything more than the basics here is not entirely fair.
Perhaps this is just what kind of player Teibert is—the unfortunate thing is that he has shown in bursts that he can be a game changer offensively. Perhaps he is simply limited in his capabilities, or maybe it's a case of Robinson or the player himself finding that drive to do as much in possession as he does on the other side of the ball.
Canadian dividends
When the Whitecaps entered MLS, it was hoped they would produce and regularly field Canadian players, with the aim of helping the national team.
This match was a milestone in that regard, as three Canadians were in the starting 11, with Marco Bustos making his first start, alongside Teibert and right fullback Fraser Aird. Fellow Canuck Kianz Froese would come off the bench as well, returning after concussion problems.
Sure, the match didn't go the way the Whitecaps would have hoped, but the fact four Canadians played part is a positive step toward greater domestic involvement in this squad in the months and years to come.
Great Dane
As bad as it was on Saturday, it could have been much worse. When four goals beat a goalkeeper, there's rarely much good to say about his play. On this night, that wasn't the case. David Ousted, as he has so frequently over the last two seasons, made a number of quite remarkable saves.
This match could have been a 6-0 affair had the Danish shot-stopper not come up with two or three top drawer saves.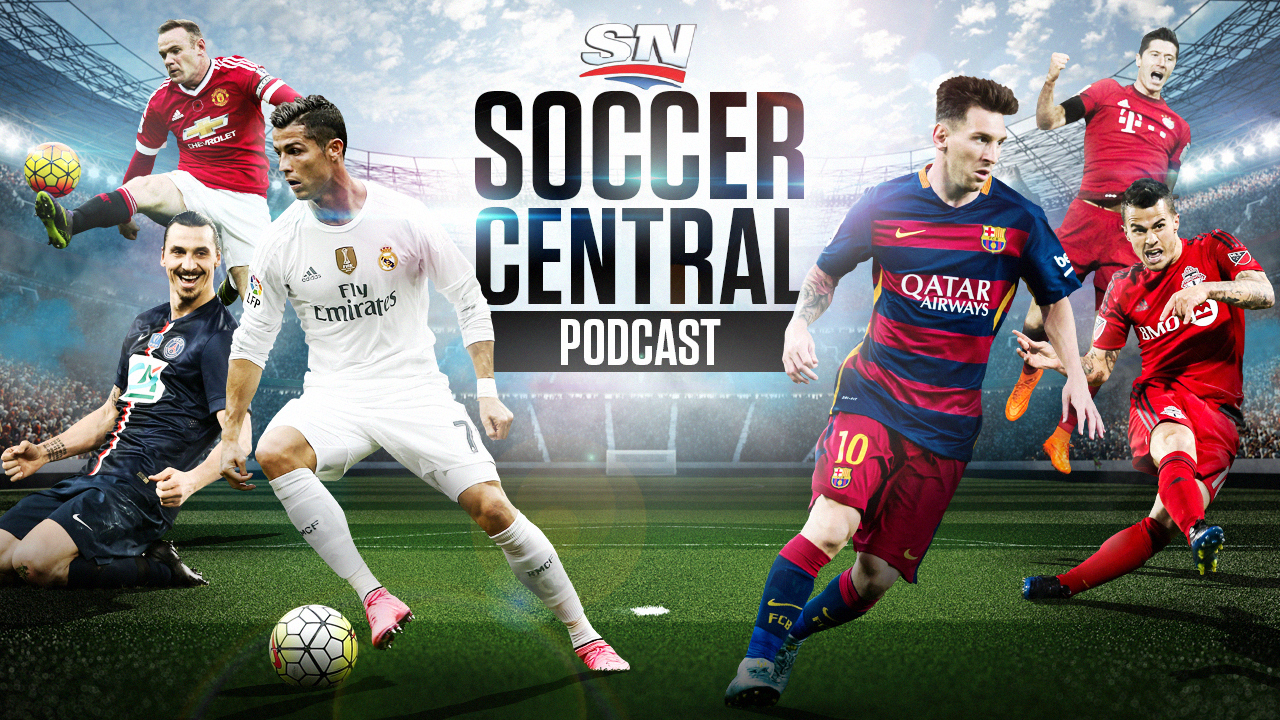 Sportsnet's Soccer Central podcast, hosted by James Sharman, takes an in-depth look at the beautiful game and offers timely and thoughtful analysis on the sport's biggest issues.