VANCOUVER—At the end of a training session this week, the Vancouver Whitecaps gathered in a circle on the field at UBC. From afar, they had the look of a school group, seated obediently as their teacher—in this case, their coach, Carl Robinson—addressed them for a good 15 minutes.
The scene seemed to mirror what took place after Vancouver's most recent match, a 2–1 loss to the San Jose Earthquakes at BC Place last Friday. When the whistle blew, Robinson and his team gathered in a huddle on the pitch—not the typical scene after a match, win or lose.
Whatever message Robinson has been trying to send to his team in these recent group meetings, it's hard not to read those moments as the product of difficult times. It's been a rocky season for the Whitecaps, one that has included everything from nasty injuries, a botched trade, and a leaky defence to, in general, many underwhelming individual performances. One thing has become especially clear: Now eighth in Major League Soccer's Western Conference, the team's playoff odds are grim.
It would be natural, then, for the players to lose hope. With just nine matches remaining, Vancouver likely needs to win at least five or six to reach the playoffs. That's a pretty unlikely scenario, at least given that the team has looked off for much of the season, and that in turn has led to a good deal of negativity surrounding the club. But until a team is mathematically eliminated, the battle persists—and the Whitecaps, it seems, are looking to either shock the league or go down guns blazing.
Just ask Giles Barnes: The recent addition, traded from the Houston Dynamo after Vancouver's deal for Fabian Espindola went sour, knows he was brought in to help turn the Whitecaps' season around. That's a lot to ask of a newcomer, but the 28-year-old expressed an abundance of faith in his new team and their chances going forward. The key, he said, is confidence.
---
Saturday programming alert: Watch Toronto FC vs. Philadelphia Union on Sportsnet 360 at 7:00 pm ET. You can also watch online at Sportsnet NOW
---
"It's a challenge, to come in—Robbo's brought me in to help push them toward the playoffs, so that's my job," Barnes told Sportsnet ahead of Saturday's road game vs. Sporting Kansas City. "And that's what everyone's been gearing for since the beginning of the season, so I joined with exactly the same mentality as them."
Barnes, who has made two appearances so far for the Whitecaps and is still waiting to make his mark, has some perspective on Vancouver's position. He feels the pieces are there for better results, but that on-field confidence has likely been an issue as the losses have piled up. The Whitecaps are now winless in five MLS matches (their last win came on July 13 at home vs. Real Salt Lake).
"I think when you lose sometimes you can look too much into it," he said. "As players we have to stand up and be counted. It's accountability as individuals. We need to be a little bit more confident in ourselves individually in 1-v-1 battles."
Robinson, said Barnes, has been preaching confidence to his team of late: "We need to take that confidence from him and put it into play," Barnes said.
Of course whether renewed mental fortitude while out on the field will be enough to help the Whitecaps pick up the points they need remains to be seen. Barnes, though, who made his BC Place debut versus San Jose—"Beautiful city," he said of his new home—insisted it hasn't been difficult to join a team during a tumultuous stretch.
"I've known quite a few of the boys for a while. I've known Kendall [Waston] by playing against him. Me and Rusty [Russell Teibert] have known each other for a while. David Edgar, I played against him in England—nine years ago," he said, laughing. "Everyone's been brilliant, helping me settle in."
The England-born, Jamaican international gave an emphatic "no" when asked whether there's been even a whiff of doubt or panic within the locker room.
"There should be no panic with this group," Barnes said. "I've only been here a short amount of time, but I've been playing against Vancouver for a number of years now. We're a talented team, we're a young team. We have a lot of energy. It's time to put that all into one now and get our confidence back up."
While Barnes wouldn't say just what exactly Robinson had been preaching to his players in his recent on-field gatherings, he insisted that the coach has been nothing but positive—and that Robinson's experience playing at the highest level would help him steer the group "out of this position now and into where we should be."
If nothing else, the Whitecaps' remaining games ought to be an opportunity to see the coach mix up his approach. Robinson indicated as much after the loss last Friday, saying he would be looking at different selections and rewarding the players whose form looks best.
That means, as Robinson noted, fans could see more of Alphonso Davies, the 15-year-old sensation whose every appearance sparks thunderous applause at BC Place.
Whatever happens, the Whitecaps are taking the rest of the season in bite-size pieces.
"You take every game as it comes," Barnes said, noting that examining the standings and trying to figure out how many points are required from each match is a futile exercise for players.
As much as the situation looks dire from the outside, the message seems to be that Vancouver will try to play more freely in their remaining matches—which means the results could surprise in spectacular fashion, or they could be downright abysmal. The Whitecaps' next match, on the road to Sporting Kansas City, will be a good opportunity to see whether the team can steer themselves on a better course.
Barnes, at least, maintains there's good reason to keep fighting.
"We've been working hard in training," he said. "We firmly believe that we're gonna be there at the end of the season. It's about putting our shoulder to the wheel and getting it going."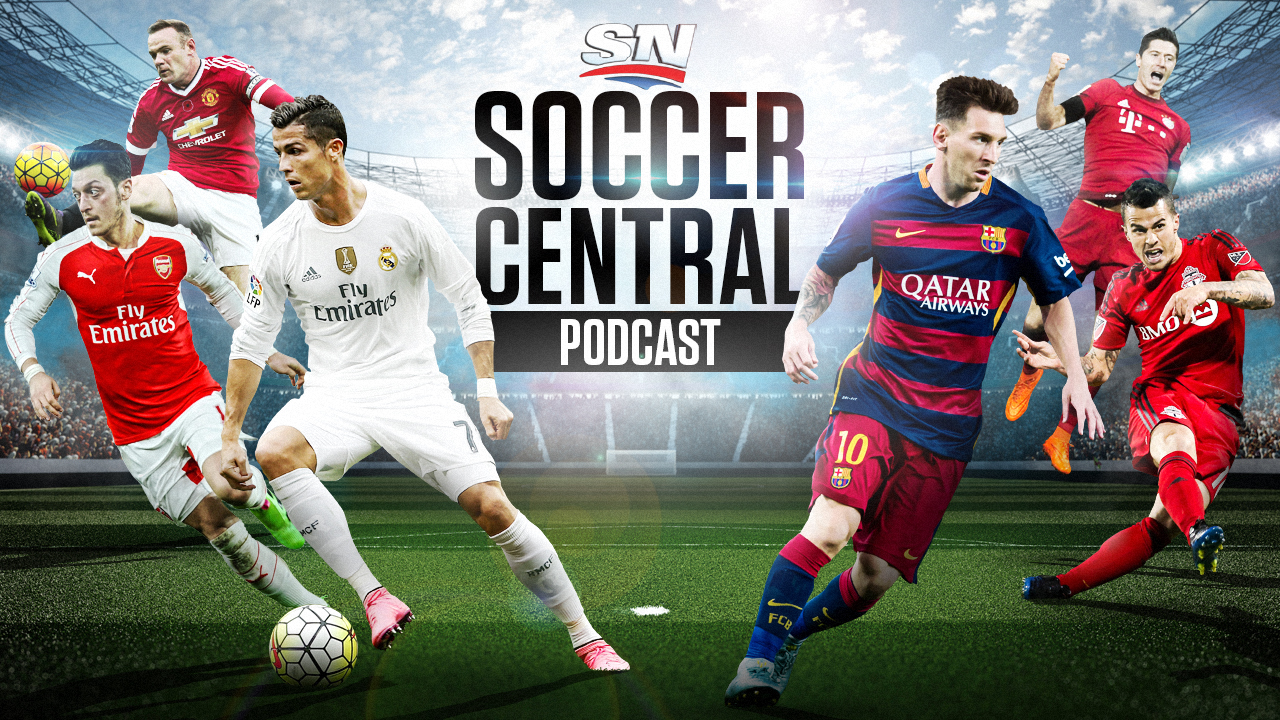 Sportsnet's Soccer Central podcast (featuring James Sharman, Thomas Dobby, Brendan Dunlop and John Molinaro) takes an in-depth look at the beautiful game and offers timely and thoughtful analysis on the sport's biggest issues.