VANCOUVER—"Marcel de Jong!" [Clap-clap-clap-clap] "Marcel de Jong!" [Clap-clap-clap-clap]
Vancouver Whitecaps defender Pa-Modou Kah chanted his new teammate's name as Canadian Marcel de Jong, whose official signing with the club was announced only minutes earlier, faced a group of reporters on Monday afternoon at BC Place.
Kah, who has a habit of affectionately razzing his teammates when they're meeting with the media, seemed to enjoy welcoming the latest Whitecap: after all, the two had played together for four years with Dutch side Roda JC in the Eredivisie.
"Marcel's a good guy," Kah told Sportsnet. "He's a kid that we're going to love having in the locker room. I'm very delighted, of course."
De Jong, a left fullback who can also play as a midfielder, wasn't the team's only signing of the day. The Whitecaps also welcomed central defender and fellow Canadian David Edgar. Both are 29 years-old, and members of Canada's national team, and both signed 18-month contracts with an option.
Vancouver coach Carl Robinson said his new additions will bring leadership and experience, noting that both are at "good ages for us."
The signings come at a crucial time: The Whitecaps, who last season boasted one of Major League Soccer's best defensive records, have stumbled defensively this year, allowing 33 goals in 19 MLS contests. The two Canadians could provide a much-needed boost which could make all the difference for a struggling team. The Whitecaps currently sit sixth in the Western Conference; in a division, and a league, with so much parity, shoring up the back line is imperative.
Edgar, in particular, brings a vocal style of leadership.
"He's a talker," said Robinson. "He can play out from the back, he's an organizer, and I think sometimes we've lacked that this year."
The Kitchener, Ont., native has spent his entire professional career to date in the UK. He spent the past season on loan to Sheffield United and was released by Birmingham City following the end of the campaign. The timing seemed right for a move to MLS.
"It's a major step for me, leaving England," he said. "But speaking to the manager and the staff, it was a no-brainer for me after a while."
Edgar noted that the growth of the game in North America—MLS "is much talked about," he said—was a key part of his decision. And while he's a new face on the team, Edgar is prepared to take charge—to lead by example, as he said, but also to lead with his voice.
"It's not offensive to anyone if you're shouting at them on the pitch," he said. "You've just gotta get on with it."
Edgar, who spent some time jogging on the field long after his new teammates had filed into the locker room on Monday, is working on getting up to full fitness. Robinson said he may feature in the Whitecaps' friendly with Crystal Palace next week.
De Jong, meanwhile, could make an appearance as early as Wednesday, when the team hosts Real Salt Lake. He last played with the Ottawa Fury during the NASL's Spring Season. The Newmarket, Ont., native—who moved to the Netherlands when he was five—played with Sporting Kansas City last season before mutually parting ways with the club. Those months in Ottawa were a means of getting playing time, and showcasing his skills.
"After a year in Kansas I just wanted to play and have fun," de Jong said, adding that he valued the minutes he saw with the Fury.
"He's tough," Robinson said of de Jong. "He's got quality, we know. Obviously he'll bring competition to the left back position that we've already got, and he can play left-sided as well, as he did for Ottawa."
While Edgar is a vocal leader, de Jong likened himself to an engine: "I'm not the typical leader, I think," he said, explaining that he's less a speech-in-the-locker-room type than a lead-by-example veteran.
Both players noted that having played at BC Place for the national team in front of a massive audience of cheering supporters made lasting impressions on them.
"I always love coming here," de Jong said, adding: "To be honest, I told my family I'm not sure about MLS. If I do [come], I only want to go to Vancouver. So this worked out."
Just how well it works out with both de Jong and Edgar might depend on how well they fit in with the group. Joining a club mid-season isn't easy, though it doesn't hurt that the two joined at the same time. And while arriving mid-season can be tricky, it can sometimes make all the difference.
As Kah pointed out, "If you look around the league, you see [Didier] Drogba who came in mid-season for Montreal, and they get a kick in there and move on. Small changes can always bring positivity in a locker room and around you, so that's what you need."
There'll be competition for playing time, of course. Not that Kah is bothered. Rather, he said it's all part of the game.
"Competition is always healthy," he said. "If you don't like competition then you're in the wrong sport. In life everything is a competition, and the moment you settle is the moment that you're in the grave."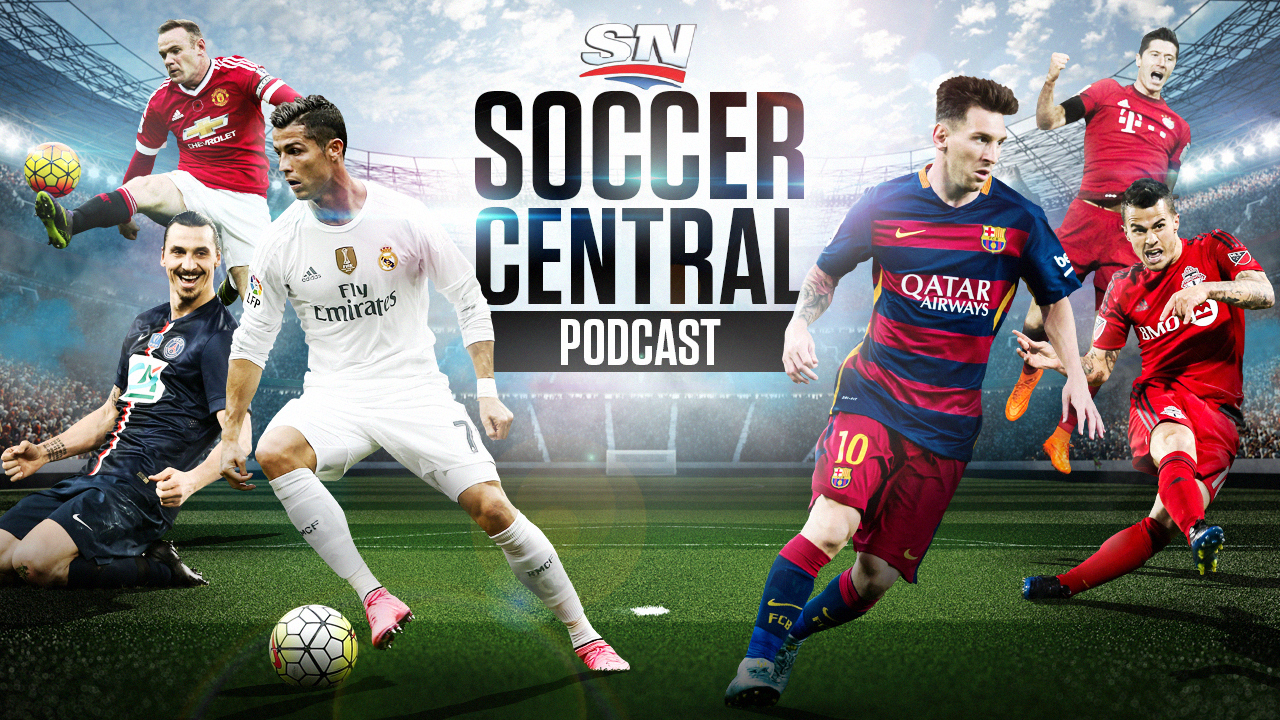 Sportsnet's Soccer Central podcast (featuring Thomas Dobby, Brendan Dunlop, John Molinaro and James Sharman) takes an in-depth look at the beautiful game and offers timely and thoughtful analysis on the sport's biggest issues.