VANCOUVER—A few days after losing to the Portland Timbers at Providence Park, the Vancouver Whitecaps were back training at UBC. Panamanian forward Blas Perez was in the mix, scurrying across the field, laughing and shouting—he was his usual, spirited self.
But Perez wasn't really chasing the same goals as his teammates: he was putting in some extra work—to "top his levels up," as coach Carl Robinson put it—in preparation for the Copa America tournament, which runs from June 3 to 26.
"Maybe he'll miss his flight," joked Robinson, explaining that Perez would be leaving for international duty on Friday, a day ahead of the Whitecaps' next match, when the team hosts the Houston Dynamo at BC Place.
Robinson's dread at missing Perez is understandable: the 35-year-old has made some remarkable contributions this season. In his most notable performance so far, he scored two goals, including a stunning last-minute bicycle-kick game-winner.
Losing Perez—by all accounts a huge presence in the locker room, and an amiable guy who enjoys referring to himself in the third person as "El Raton"—is an even bigger blow when you factor in the absence of Japanese striker Masato Kudo (out indefinitely with a fractured jaw) and the nagging ankle injury suffered by Octavio Rivero, whose performance has been suboptimal more often than not.
And Perez isn't the only player the Whitecaps are losing to the Copa America tournament. Kendall Waston and Christian Bolanos have already joined the Costa Rican national team.
With any absence, though, there's opportunity. In the coming weeks, the Whitecaps' depth will be tested yet again, and some players especially will benefit from the minutes up for grabs.
Erik Hurtado, for one, knows how valuable these chances can be. The 25-year-old striker made his first start of the season on May 14 in Vancouver's 4–3 win over Toronto FC. He earned the spot in part by keeping his head down and waiting, and in part because he was the best option available: the match at BMO came three days after Perez's ridiculous performance, and the veteran was feeling tired. With Kudo out, and Rivero back in Vancouver nursing his energy, Robinson made the most of Hurtado's speed, slotting him ahead of Kekuta Manneh in a 4-4-1-1 formation. The strategy worked, with Manneh scoring two goals in the team's dramatic—and, in many circles at least, unexpected—victory.
Hurtado was good enough to warrant another start in the loss to the Timbers, and with Perez gone, he's likely to keep getting minutes. Not that Hurtado would tell you he deserves them, exactly. Much has been made of his transformation this season. And when once he'd been shipped off to Norway on loan to Mjondalen IF, Hurtado now has the chance to demonstrate why the Whitecaps should to keep him around.
Ahead of his two-game stretch of starts, Hurtado had been patiently biding his time, showing his energy in a few late-game appearances off the bench. Through it all, he did his best not to let the lack of starts bother him. "I try to not let it affect my confidence," he told Sportsnet.
"When you're not really getting minutes, you want to know why," Hurtado said. "It's normal for people to go to the coach and ask why, because it's a solution right there that he can give you. But I didn't want to do that. I just wanted to keep working, and if he played me then he played me."
While Robinson will be tasked with figuring out how to manage being down a few strikers, he'll also need to deal with the losses of Bolanos and Waston. Bolanos especially had been on a tear, scoring four goals in six games. With his absence, it's possible that Canadian midfielder Russell Teibert could see more time on the field. Since returning from off-season ankle surgery, the five-foot-eight native of Niagara Falls has put up some strong performances, including a start at home on April 27 versus Sporting Kansas City in which he was arguably the team's best player. But minutes have been hard to come by for Teibert, who has started just once since that match.
Fellow midfielder Andrew Jacobson could likewise see more playing time, though it's possible the California native could be used in a different role: With Waston gone, and veteran Pa-Modou Kah having put up an ugly performance during the Whitecaps' loss to Portland, it's possible Jacobson could see some time at central defence alongside Tim Parker. It's a role he's played before, and the Whitecaps have had success when they've been forced to field a makeshift back line this season.
Whichever group of players is named to the starting XI on Saturday, and whichever formation they take on the field, one thing is clear: the Whitecaps have made some sloppy mistakes this season—mistakes that have cost them games. Vancouver has conceded 24 goals in 14 matches so far, and Robinson knows it's a problem. But as with the loss of three players to the Copa America, dwelling on the problem isn't going to fix anything.
"It is what it is," Robinson said. "There's no point crying over it."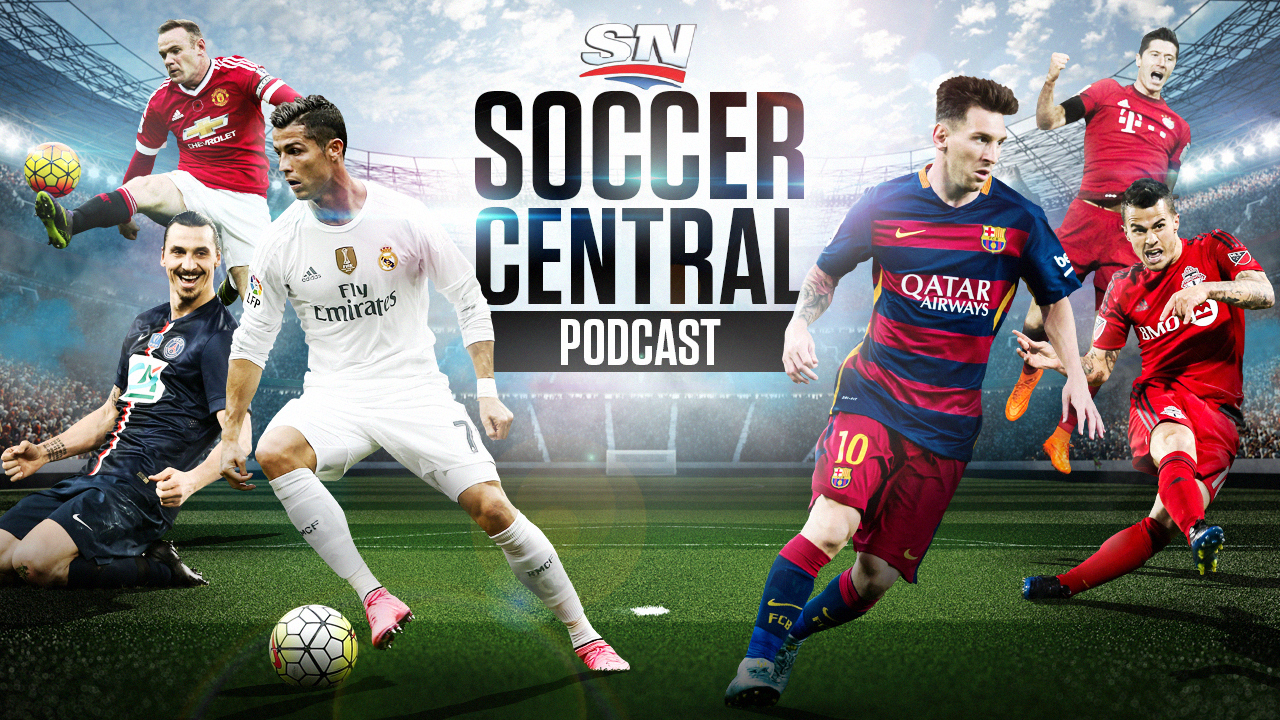 Sportsnet's Soccer Central podcast (featuring Thomas Dobby, Brendan Dunlop, John Molinaro and James Sharman) takes an in-depth look at the beautiful game and offers timely and thoughtful analysis on the sport's biggest issues.
Listen now | iTunes | Podcatchers