The Vancouver Whitecaps are sinking, and it looks as if they don't want to swim.
On Saturday, the team extended its Major League Soccer winless streak to six matches with a 2-0 road loss to Sporting Kansas City. More worrying, it's the first time that coach Carl Robinson has lost four consecutive league matches since taking over the reins ahead of the 2014 season.
Beyond the result, it's the performance that raises more concerns. This is a team lacking in imagination, guile and, most important, drive.
Perhaps it's a case that Robinson has lost the room. Or maybe it's that he's struggling to find the right configuration. There's also the argument that the players are simply not good enough. Whatever it is, something needs to change fast if this team is to make its way back into the MLS Cup playoff picture.
If you can point to one moment as the catalyst for this terrible run, it's the injury to Kekuta Manneh. Regardless of anyone's view of the winger, there's no question he's a dangerous presence whenever he's on the field, even when he's having an off day. He scares defences into sitting back a step deeper, and gives the Whitecaps an outlet when they regain possession of the ball.
It's no coincidence that Vancouver has just one win in the seven league matches they've played since he was forced to the sidelines with a foot injury.
The Whitecaps have plenty of technical talent. Players who can pick a pass, or deliver a quality ball from a set piece or a wide position. What the side lacks in Manneh's absence is someone who can take players on and open up space.
Christian Bolanos can beat a man on the wing to create enough space to hit a through ball or send in a cross, but he's not going to leave defenders in the dust. Similarly, Cristian Techera has acceleration and skill to beat players one-on-one, but he lacks the breakaway pace that Manneh brings.
That's not a knock on either Bolanos or Techera. Many teams have two different types of wingers – ideally on one side you have an elite dribbler capable of unlocking defences with trickery and pace, and then on the other flank you have someone capable of hitting a quality cross or a penetrating through ball.
The problem right now is that the Whitecaps often deploy two wingers with similar qualities. On this night, Robinson selected Giles Barnes to play on the wing as part of the attacking three slotting in behind Blas Perez. Barnes is a sort of an odd player in that he's not an out and out goalscorer, nor is he an elite dribbler who can excel as a winger. He also doesn't have the sort of playmaking instincts that makes him an ideal No. 10.
He's really a player built to be a secondary striker in a 4-4-2, a formation which is apparently anathema to Robinson, who tinkers with his formations at times but always seems to drift back to 4-2-3-1 – and on many nights it devolves into a 4-5-1, with some poor soul left to grind it out alone up top with little joy, service or support.
Here is the grim reality. The Whitecaps don't have an elite forward capable of playing alone in a 4-2-3-1. Masato Kudo, Blas Perez, Giles Barnes and Erik Hurtado all have qualities that make them worth having around. But in no circumstance should any MLS team play any of these guys regularly alone up top and expect consistent scoring success.
This isn't to blame the forwards themselves. The lone strikers on this night had little service, and that's been a recurring theme. Where is Pedro Morales? Why is he on the field? Why is he wearing the captain's armband? The only thing more upsetting for Whitecaps fans than asking that question is the reality that there's no obvious alternative. The leadership deficit here is patently obvious – the solution less so.
Sure, the diehards will latch onto the penalty kick and the decision of the officials to award a retake of the spot kick as yet another sign that the referees have been out to get the club this season.
But did anybody watching this game for the first half an hour really think there was going to be any other result here? Were the Whitecaps wronged by the officials?
The job ahead for Robinson and the players isn't envious. But something needs to change. Fast.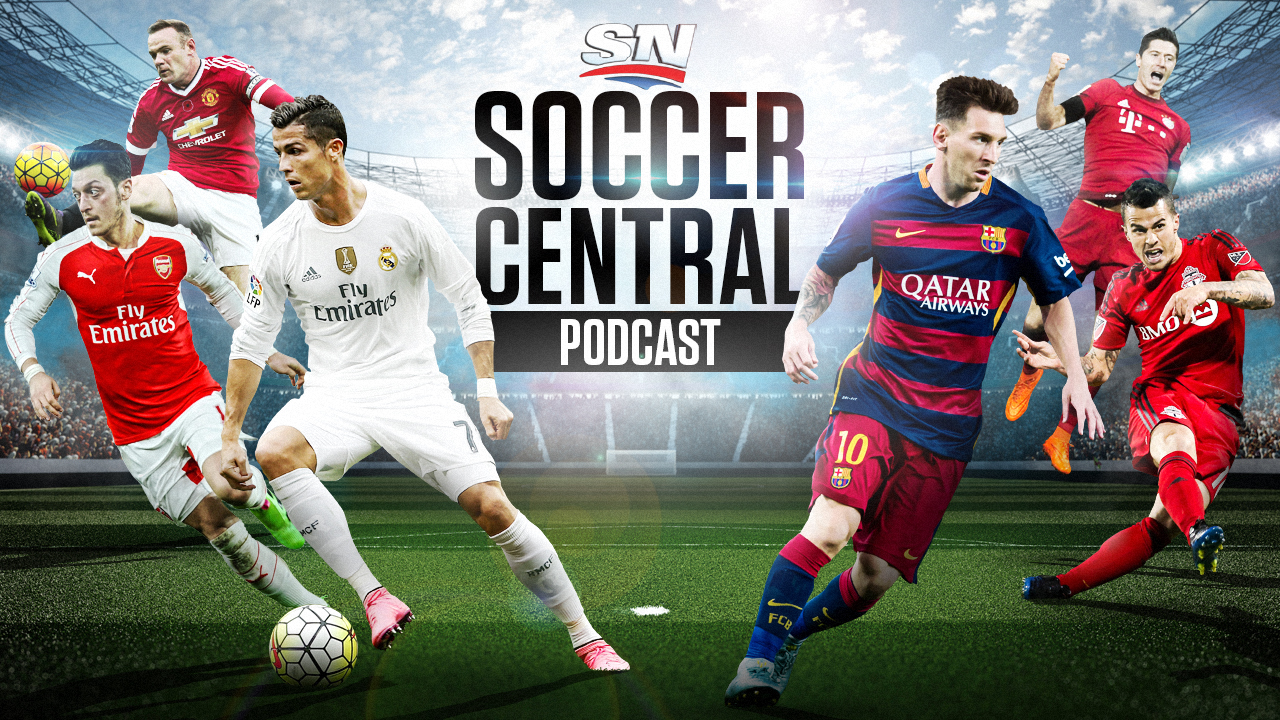 Sportsnet's Soccer Central podcast (featuring James Sharman, Thomas Dobby, Brendan Dunlop and John Molinaro) takes an in-depth look at the beautiful game and offers timely and thoughtful analysis on the sport's biggest issues.