VANCOUVER—Going into his third year as Vancouver Whitecaps coach, Carl Robinson has perhaps his best chance yet at making a deep playoff run.
Fresh off a campaign in which the Welshman guided the Whitecaps to a third-place finish in Major League Soccer's overall standings, Robinson has added more firepower this off-season, addressing the one area where genuine improvement was needed—the final third.
He's done that by adding MLS veteran Blas Pérez, and Masato Kudo, a 25-year-old who has starred in the Japanese league. In doing so, Robinson has assembled what could prove to be the strongest Whitecaps squad of the MLS era.
It's unclear who will partner presumed starting forward Octavio Rivero in attack. The designated player explosively announced his arrival with five goals in his first six league matches a year ago, only to score just five more times in his remaining 28 appearances. The Uruguayan will look to bounce back with a more consistent season in 2016.
Given Rivero just turned 24, it's easy to imagine him putting in a more durable showing this time around with a full year in MLS under his belt. Having Pérez and Kudo to pick up some of the slack will also be an asset. They will surely chip in with more goal support, and when they're on the field, defenders will have other threats to worry about, which should further free up Rivero to do his thing.
In terms of the other attacking options, the status of Darren Mattocks and Erik Hurtado remains unclear. Both offer similar qualities—they're athletic speedsters who have shown in flashes they can be effective, but have struggled with consistency. Many predicted those two would be gone by now. The benefit is that both will have something to prove, especially with the arrivals of Pérez and Kudo.
In midfield, Robinson appears to have pulled off a savvy move with the acquisition of Christian Bolaños, a Costa Rican international who has featured in two World Cups. It's unclear whether Bolaños will play as a winger or in a more creative central position. Either way, fans will surely be looking forward to his contributions.
Beyond the new acquisition, Robinson will be hoping for a healthy Pedro Morales this season. The captain spent significant time on the treatment table in 2015 and wasn't fully fit for the playoffs. If he can put those injury problems in the rear view mirror, he will make this team far more dangerous with his range of passing and ability from set pieces.
It's also worth mentioning Matias Laba here. The Argentine was a rock once again last season and will be expected to continue his excellent shielding of the Vancouver back four. He will be counted on to play an even bigger role given the departure of Gershon Koffie, who was traded to New England.
On the topic of Koffie, his departure will open the door for two players to potentially play bigger roles. Canadian Russell Teibert found himself left out of big games in favour of Koffie at times over the past two years, including the decisive game of last season's two-leg playoff tie with Portland, which saw the Whitecaps eliminated.
Teibert will face competition from Deybi Flores, a 19-year-old Honduran who will be looking to make more than the five league starts he earned last season.
In the wide positions, Cristian Techera and Kekuta Manneh should hold onto their starting roles, unless Bolaños is used exclusively as a winger. In that case there could be more rotation, which will be important over a long season that will once again include CONCACAF Champions League fixtures.
Where Nicolas Mezquida fits into the equation will be interesting. He was very good in the No. 10 role last year in Morales' absence, only to suffer hamstring problems of his own late on in the campaign. His versatility will serve him well as he can also play out wide, although the additions of Kudo, Pérez and Bolaños could limit his playing time.
The progress of Marco Bustos and Kianz Froese will be interesting to watch. Both 19-year-old Canadian internationals have shown in bursts they can play at MLS level, but whether they'll get the opportunities in a team with plenty of firepower is the big question. Ben McKendry, 22, is another Canadian now on the full roster after signing in January, but whether he can force his way into playing significant minutes is questionable.
At the back, the area to watch this season is in the fullback positions. On the right, Canadian international Fraser Aird will compete with fellow on-loan defender Jordan Smith. Aird is a speedster with the ability to deliver dangerous balls into the penalty area, while Smith is a physically imposing player by the standards of fullbacks, but seemed to lack positional discipline at times last season.
On the other side, Jordan Harvey is the incumbent at left fullback having put in yet another steady campaign. But Sam Adekugbe, 21, is clipping at his heels. Indeed, the Canadian started seven of the first nine matches there before suffering an injury. While Adekugbe was on the sidelines, Harvey gave Robinson no reason to make the switch.
In the heart of defence, Kendall Waston will be the focal figure. It's expected that Tim Parker will retain the starting role he won by season's end alongside Waston, although Pa-Modou Kah will be waiting in the wings if Parker hits a sophomore slump.
Christian Dean, a first-round pick from 2014, and Cole Seiler, a 2016 first round pick, will offer cover and competition at centre back.
In goal, David Ousted is back after signing a multi-year extension. The big Dane has been exceptional over the last two years and will be counted on again to provide stability.
There's less certainty in terms of who will be backing him up. It was expected that last season's No. 2 Paolo Tornaghi would be leaving the club in the off-season, but he's back in camp again without a contract.
Canadian Marco Carducci, 19, is under contract, but the sense is if Tornaghi doesn't return, the club will look for a more experienced backup to provide a more established alternative should Ousted be unavailable.
On paper, this squad is deeper than last year's as a result of some new additions, and many young players will be expected to be even better this campaign. There's no reason this Whitecaps side shouldn't be in contention to match or exceed last season's excellent showing.
Vancouver's biggest challenge now won't be overcoming deficiencies, but rather dealing with what will surely be raised expectations.
---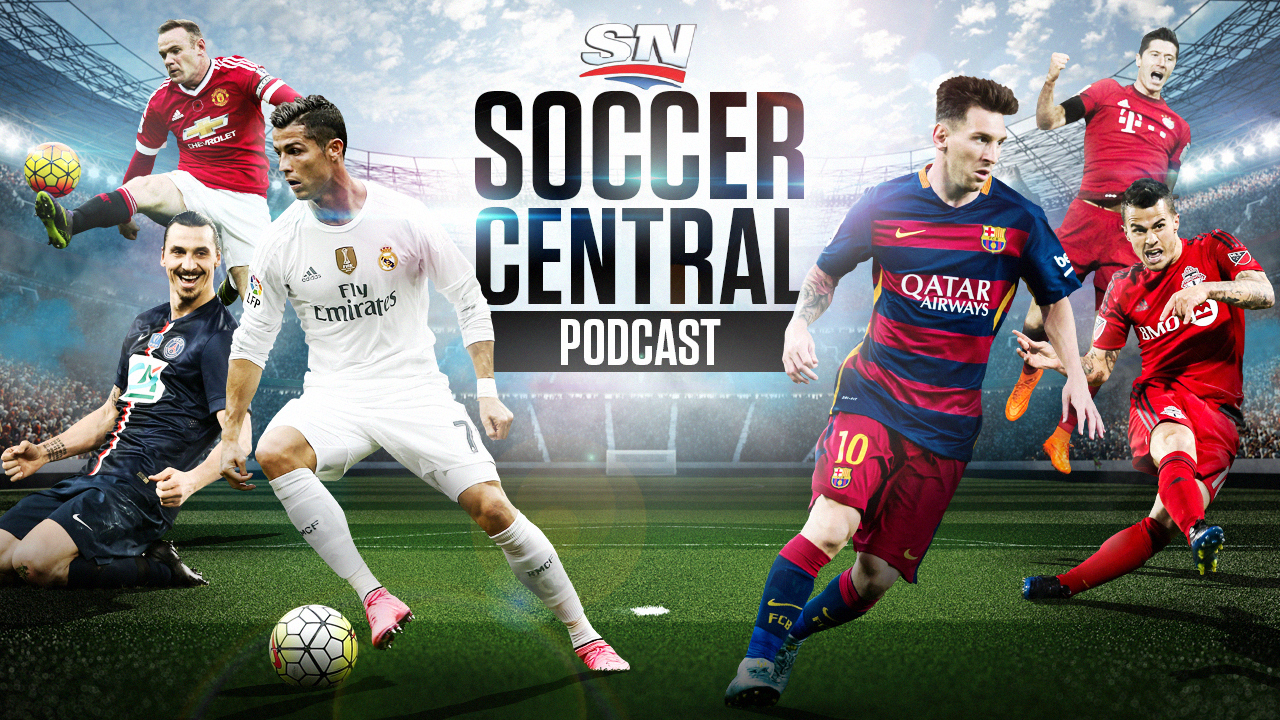 SPORTSNET.CA's Soccer Central podcast, hosted by James Sharman and John Molinaro, takes an in-depth look at the beautiful game and offers timely and thoughtful analysis on the sport's biggest issues.
Listen here | iTunes | Subscribe to the podcast
---