VANCOUVER—The first day of any training camp tends to have a back-to-school feel: there are new faces mixed in amongst the familiar ones; aspirations for the year are laid out in the open; and in the case of the Vancouver Whitecaps, someone invariably shows up with bleached hair. (This year, both Kendall Waston and Christian Dean take the crown).
The Whitecaps opened camp on Monday with a training session at the University of British Columbia—the team's lone session in Vancouver before heading to Wales for an 11-day trip that will see them face three English Football League clubs in pre-season friendlies.
Here's what we learned on Day 1:
NEW FACES
Amongst the crew of returning Whitecaps, there were several new players out on the field, including right fullback Sheanon Williams, who was acquired in a trade from the Houston Dynamo in December.
Williams, who arrived in Vancouver last Wednesday and has been spending most evenings in the city dining out with his old friend Giles Barnes (who was traded to Vancouver from the Dynamo last summer), was excited to finally meet his teammates and get going with his new club.
"I just want to help the team win games, help the team get back to the playoffs," Williams said of his ambitions for the year. "Hopefully I can have a big impact on the back line and hopefully turn this defence into one of the best."
The Whitecaps' pre-season camp roster includes unsigned MLS SuperDraft selections Jakob Nerwinski, a right fullback from the University of Connecticut, and centre back Francis de Vries, a centre back out of Saint Francis University. Both players participated in Monday's training session.
ABSENTEES
A handful of players were absent from Monday's training session in Vancouver due to international duty. Marcel de Jong, Marco Bustos, Ben McKendry and Sean Melvin were all away representing the Canadian national team, who played a friendly in Bermuda on Sunday.
Another missing member was the newest Whitecap, whose signing was announced on Monday. Yordy Reyna, a 23-year-old attacking midfielder/forward is expected to join the team in Wales.
"He's dynamic, he's explosive, he's got really good pedigree," said assistant coach Martyn Pert of the team's latest acquisition.
"We're still waiting to see in regards to his actual best position for our makeup, but he can play as a nine, maybe dropping in, and play as a 10," he added, noting that the Peruvian is likely best suited to play centrally rather than out wide.
Kekuta Manneh, whose return to health should be pivotal to the Whitecaps' success this season, was expected to be away with the U.S. men's national team, but turned up in Vancouver because, while he's now officially a U.S. citizen, he's still waiting on his FIFA transfer papers.
"It's a new season, it's a fresh season," Manneh said of the team's outlook for 2017. "We have as good of a chance as anyone else in the league."
NOT DONE YET
The Whitecaps have yet to add a new designated player, and with the departure of captain Pedro Morales, there's the matter of both who will wear the armband and who will fill the role of playmaker. The team has also yet to sign a true striker. So while camp has opened, the makeup of the team come the start of the Major League Soccer regular season is to be determined.
Manneh, at least, said he enjoys the role of striker.
"It's one of my favourite positions to play," he said, before adding: "If I get a chance to play there, I would like to be that guy for the club. Hopefully I get that chance sometime this season."
FRESH START
For players such as Christian Dean, the 2017 MLS season will be an opportunity to reset. Dean had a fairly calamitous 2016—suffering injury upon injury—but he says those setbacks built his "mental toughness."
While Dean slipped down the depth chart last season as a result of his injuries, there's an opportunity for him to earn valuable minutes and prove himself—especially with fellow centre back David Edgar out of action until September as a result of injuries sustained from a hit-and-run accident in December.
GEARING UP
Another notable absentee from the training session in Vancouver was coach Carl Robinson, who departed for Wales last week.
Pert, who spoke in Robinson's absence, emphasized the importance of the trip abroad. He used the word "sharp" numerous times in describing why facing teams in the UK will be a boon for the Whitecaps, who have spent recent off-seasons training in Arizona.
"I think the fact that they're in the middle of their season, they're sharper," Pert said of Bristol City FC, Cardiff City FC and Oxford United FC. "We looked at the games that went down in Tucson, and it's been really good going down there, and probably we may revisit it later, another time, but we need those games where you're a little bit sharper, playing against different oppositions. It gives you a little bit more excitement in the game, and also they're in the middle of their season so they're not just feeling their way into it."
The Whitecaps' first friendly is Friday versus Cardiff City.
"The level of play will be good, the quality of pitch will be good, and the tackles," Pert said. "And in regards to the physical element of the game the referees might let a little bit more go than what we're normally used to, so it might be a little bit of an eye-opener for us."
Vancouver goalkeeper David Ousted said he was "looking forward to a new experience and playing some games that are going to be different [for] us—not against the opponents that we know, and it's going to challenge us."
"We start off fast this year," he said, referring to the Whitecaps' CONCACAF Champions League matches versus New York Red Bulls. "We start off with New York, in a really important one for us both as a team and as a club, one we want to advance from. So it's about everybody putting the work in now, so we're ready for that game. "
Following the trip overseas, the Whitecaps will return home briefly before heading to Portland, where the tune-up work will continue with a set of matches versus MLS sides.
As Pert said at the end of a long morning: "There's plenty of work to do. There always is in preseason."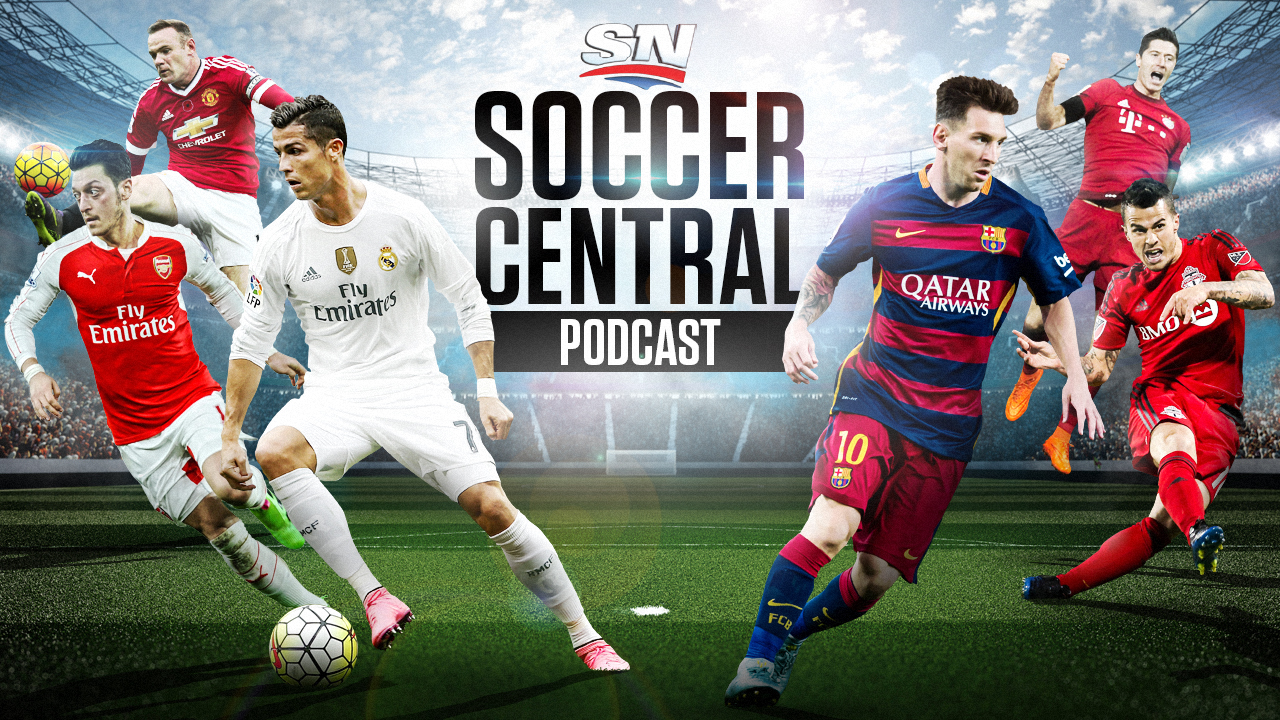 Sportsnet's Soccer Central podcast (featuring James Sharman, Thomas Dobby, Brendan Dunlop and John Molinaro) takes an in-depth look at the beautiful game and offers timely and thoughtful analysis on the sport's biggest issues.
Listen now || iTunes || Podcatchers