VANCOUVER—After missing his final attempt of the match, a right-footed stoppage-time shot he fired wide of the net, Vancouver Whitecaps forward Erik Hurtado crouched down and buried his head in his hands.
The frustration was evident. Hurtado had taken more shots than anyone on the pitch—seven in all, six of them misses and one blocked—but he couldn't score, and by the end, a sense of déjà vu pervaded the scene. On Saturday, in a 1–0 loss to the New York Red Bulls at home, the Whitecaps were once again haunted by missed chances.
"Well, he's distraught in there," said Vancouver coach Carl Robinson when asked about Hurtado's performance. "He's in tears, the boy."
Robinson acknowledged that the 25-year-old forward "is having some back luck." The same could be said for his team, though luck is of course only part of it.
The loss to New York, Robinson said, was a microcosm of the Whitecaps' season: The team looked to be in control, creating a number of chances, but the scoring wasn't there. One bad mistake at the back—which in this case allowed Red Bulls striker Bradley Wright-Phillips to put his team ahead in the 50th minute—and the momentum shifts, the team can't seem to recover.
"I'm disappointed with the result because, obviously, we lost a game of football, and how we've lost the game of football I do not know," Robinson said. "But we have to accept that we've lost. I take responsibility for that, as I always do, and my players will."
While the loss stung, Robinson was pleased with his team's performance, saying he thought the Whitecaps—who were missing a number of players to international duty—"could've and probably should've beaten" the Red Bulls. It was another sign, he said, that the game can be a cruel one.
Robinson has at times this season spoken of the cruel nature of soccer—bad luck, bad injuries, and bad calls have all contributed to an underwhelming Major League Soccer campaign. But the lack of finish stings the most: The Whitecaps have scored just once in their last seven league matches.
Still, the players who spoke after the match, however grim the mood, were defiant in the face of the team's long odds in reaching the playoffs, and hopeful that better results will come.
Midfielder Andrew Jacobson was pleased with his team's effort and he insisted that desperation isn't setting in for the team despite the dropped points.
"Desperation—I mean we need points, yes," he said. "I wouldn't call it desperation. It's urgency, and I think we showed it with a lot of effort and a lot of character."
Left fullback Jordan Harvey, who made his first appearance since July 23 after suffering a knee injury in training, echoed his coach's sentiment that the loss had summed up the Whitecaps' year.
"I thought we played extremely well, and we deserved more out of the game, but unfortunately that's kinda been our season, where we've played really well, gotten chance after chance, and then a mistake at the back costs us," he said. "And so we just gotta keep fighting. Keep doing it. The effort was there tonight. We gotta just move onto the next game and keep going. We aren't out of it by any means, but we need to get some points on the road now."
Harvey said he would try to take positives out of the match, including Hurtado's frustrated effort.
"I told Erik he played extremely well tonight," Harvey said. "He created those opportunities. He created a number of opportunities. He's the one who did it, and that's what I want to emphasize—he made that stuff happen."
If the Whitecaps' scoring woes dominated the storyline, an odd subplot featured referee Sorin Stoica. A number of Stoica's calls were unappreciated by the Whitecaps bench, and after some sideline dissent, the referee ejected Robinson from the match, which led the fans at BC Place to chants of "Ref, you suck!"
Many in the stands, in fact, rose to their feet in support of Robinson as he made his exit through the tunnel during added time in the first half, his departure a result of "acting in an irresponsible manner," according to Stoica.
For all the discontent with the quality of the refereeing, the Whitecaps will need to do better if they're going to somehow salvage their season. They sit ninth in the Western Conference with 31 points, and to claw their way into the sixth and final playoff spot, they'll need to pass Seattle, San Jose and the Portland. They have just six games left to figure things out.
If there's good news, it's that the Timbers also lost on Saturday. Vancouver's schedule down the stretch includes important matchups with Portland, Seattle—twice—and San Jose, which means the team's fate is still in its hands. But given how the Whitecaps have looked lately—and given the lack of a true goal scorer or a proper playmaker—it's hard to see them completing a drastic turnaround in time.
"It is what it is," Robinson said of the loss, his meaningless idiomatic phrase seeming to indicate a lack of answers. "We can't sugar-coat it, and we won't. We need to do better."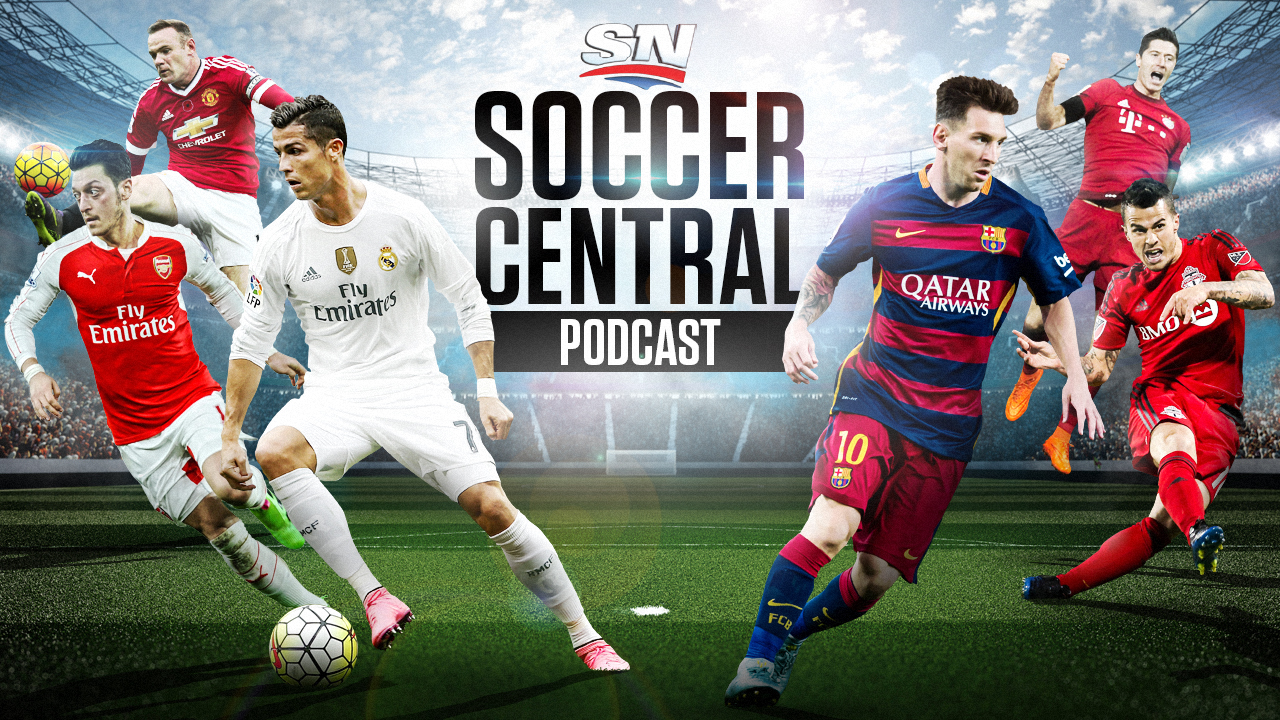 Sportsnet's Soccer Central podcast (featuring James Sharman, Thomas Dobby, Brendan Dunlop and John Molinaro) takes an in-depth look at the beautiful game and offers timely and thoughtful analysis on the sport's biggest issues.