VANCOUVER—Have the Vancouver Whitecaps finally found their best starting lineup?
That's a strange question to ask as it was substitute Blas Perez who played hero with a brace in Wednesday's 2-1 win over the Chicago Fire, including a late world-class, overhead-kick winner that will surely go down as one of the goals of the Major League Soccer season.
Perhaps a better way of phrasing it is that coach Carl Robinson has, with back-to-back home wins, found a configuration that has his team playing its best football of the campaign.
Playing Pedro Morales in a deep lying playmaker role allows him to spray the ball around, dictate play, and help his team have extensive spells of possession.
That was particularly evident in a first half when it seemed Vancouver hardly let Chicago touch the ball, enjoying 65 percent possession. Now, playing Morales in that role has its problems. He can be frustratingly casual with the ball and had at least two significant giveaways in this match, one of which played a part in the lead up to Chicago's goal.
Perhaps the most effective aspect of this setup is the use of the attacking midfield three of Cristian Techera, Nicolas Mezquida and Christian Bolanos. They're three very different players but they all like to keep possession, and are capable of doing it in tight quarters in advanced positions. They also seem to have developed a chemistry, and one would think that understanding will only continue to get better.
Mezquida brings his limitless energy behind the striker, and Techera and Bolanos have the guile to unlock defences.
A big area of improvement as this season has progressed has been the delivery from the wide positions. It was an excellent cross from Bolanos on the right side that allowed Perez to open the scoring, and if not for a great save from Fire goalkeeper Matt Lampson, Techera might have set one up himself 14 minutes prior, as Mezquida was denied from close range.
And of course there's Perez. He's been a prolific MLS striker for years but at age 35, there was surely some doubt about what he'd still have in the tank this season. He doesn't have the same mobility he once did, but his hold up play, body positioning and instincts often make that more of a footnote rather than a defining feature.
He likely won't be able to start week in, week out, but he's clearly still an influential player—perhaps even, in these early stages, exceeding the expectations of the Whitecaps coaching staff.
At the other end of the pitch, David Ousted also deserves a nod. It's so easy to underappreciate him, but if not for three big first half saves, including a stop on Kennedy Igboananike after he broke in alone, this game would have ended in a loss or a draw for the Whitecaps.
Kudo concussion
While it was delirium at BC Place in the 89th minute as Perez scored a goal so surprising even he was shocked, the celebrations will be a bit muted as the Whietcaps monitor the situation of forward Masato Kudo, who was forced from the match after colliding with Chicago goalkeeper Lampson.
The Whitecaps have since confirmed that Kudo has suffered a concussion and has gone to Vancouver General Hospital for treatment.
The initial images were quite disturbing, as the Japanese player appeared motionless for nearly seven minutes, before the medical team eventually carted him off, holding a towel to his bleeding mouth. It's unclear what the damage is there although he apparently bit his own tongue during the collision.
Here's hoping he can make a speedy recovery.
Mr. Consistent
Jordan Harvey, one of the most dependable left fullbacks in the league, has now passed Gershon Koffie as the all-time appearances leader for the club in the MLS era, with 134 matches.
In some ways he's proved the doubters wrong. He has outlasted Alain Rochat, a player with more natural talent but perhaps less consistency and application, to make the position as his own. In the years since he's restricted the talented and speedy Sam Adekugbe to a part-time role by bringing a combination of grit, savvy and discipline to each and every match.
Up next
The Whitecaps square up against Toronto FC this weekend on the road. Yellow card accumulation means Kendall Waston is set to miss out due to suspension, meaning Pa Modou Kah could start alongside Tim Parker.
Assuming Kudo will miss a week or more, it's likely Perez will start this weekend, especially if Octavio Rivero doesn't get over an ankle problem that kept him out of Wednesday's match.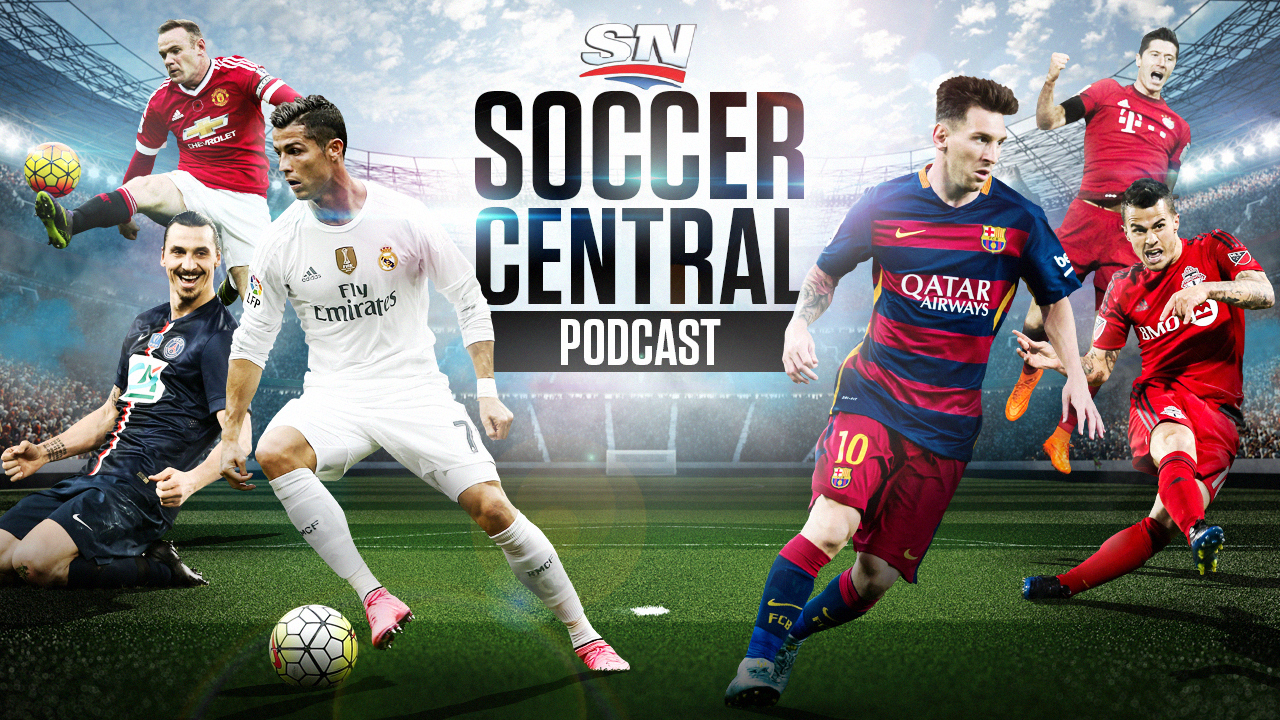 Sportsnet's Soccer Central podcast (featuring Thomas Dobby, Brendan Dunlop, John Molinaro and James Sharman) takes an in-depth look at the beautiful game and offers timely and thoughtful analysis on the sport's biggest issues.