VANCOUVER— Colorado Rapids coach Pablo Mastroeni crossed his arms and then uncrossed them. He placed his hands on his hips and paced the length of the coach's technical area. He put his hands in his pant pockets—he was donning his usual tracksuit—then took them out to wave them frantically above his head. He looked frustrated. Then he looked livid. Minutes later, he was celebrating.
It was, as Mastroeni later said, "an emotional roller coaster."
The Vancouver Whitecaps battled with the Rapids on Saturday night at BC Place, and the home side, while they often looked outmatched, nearly came away with a 2–1 win. But in the last minute of stoppage time, Colorado defender Axel Sjoberg scored the equalizer, dropping the home crowd's mood in an instant—and once again raising questions about the Whitecaps' inability to stamp out those costly errors.
With the draw, the Rapids increased their unbeaten streak to 13 matches. Colorado forward Shkelzen Gashi summed up his team's performance in terms of character.
"We have a good mentality," he explained. "We never give up. We fight to the end."
It's a mentality the Whitecaps might want to adopt. Only 10 days earlier, a similar scene had played out in the dying seconds of the Amway Canadian Championship, as Vancouver allowed a stoppage-time goal that cost them the trophy.
"We need to build mental strength to see these games out," said Whitecaps goalkeeper David Ousted, who could offer no real explanation for the team's defensive struggles this season.
Last year, Vancouver had one of the best defensive units in Major League Soccer. This year, they've conceded 33 goals in 19 contests—just three goals shy of the total goals they gave up over the entire 2015 regular season.
"It's very disturbing, especially after us being the best defence last year," Ousted said. "If I had the answer to it, I would change it and I would give it to you. But right now we're still searching for the answer."
Vancouver was fortunate to be up 2–1 heading into stoppage time. The Rapids had pressed them considerably, and they looked sharper and more cohesive. The Whitecaps earned their first goal courtesy of central defender Kendall Waston in the 10th minute, and after allowing the first equalizer in the 59th minute—when Kevin Doyle sent the ball sailing past Ousted off a stunning pass from Gashi—the team looked a little sluggish. It took a red card from Colorado's Eric Miller in the 71st minute—received for an ugly tackle on Vancouver captain Pedro Morales—to get the home team going.
In the 87th minute, the Whitecaps put themselves ahead off a penalty taken by Christian Techera. A win was within reach, but the Whitecaps couldn't maintain their grasp of it.
"I don't think that we deserved to win the game if I'm being honest," Vancouver coach Carl Robinson said. "I think Colorado deserved the credit the way it panned out, and us conceding in the last minute is disappointing, but I think it was probably a fair result."
Robinson said his team must work on their fight—on seeing games through to the finish.
"We've just got to cut out the errors," he said. "Football lasts for 90 plus minutes, and in the last two games we've been bitten on the backside a little by—well, two out of the last three games—by conceding in the last minute. But until the whistle blows you've got to keep the concentration levels."
As if Vancouver's leaky defence isn't problem enough, Robinson now has to deal with another setback: winger/forward Kekuta Manneh, who returned to the lineup after being a healthy scratch against the L.A. Galaxy, limped off the field in the 43rd minute. The 21-year-old suffered a right foot sprain after a tackle from Colorado midfielder Jared Watts, and he exited the stadium on Saturday night on crutches.
There's a bit of good news for Vancouver, at least: Japanese striker Masato Kudo returned to the lineup for the first time since suffering a broken jaw on May 11. While he didn't play, Kudo is likely to see minutes in the Whitecaps' next string of games, especially with Manneh out, and striker Octavio Rivero having been sold to Chilean side Colo-Colo earlier this week.
Robinson will hope Kudo can contribute. And more importantly, he'll be looking for a more consistent performance for his team as a whole—the kind of motivated, unified approach the Rapids showed in their gutsy finish on Saturday.
"We need to be tighter," he said. "Defending starts from the front and attacking starts from the back. It's a collective effort, and individually we need to be better—and collectively we need to be better."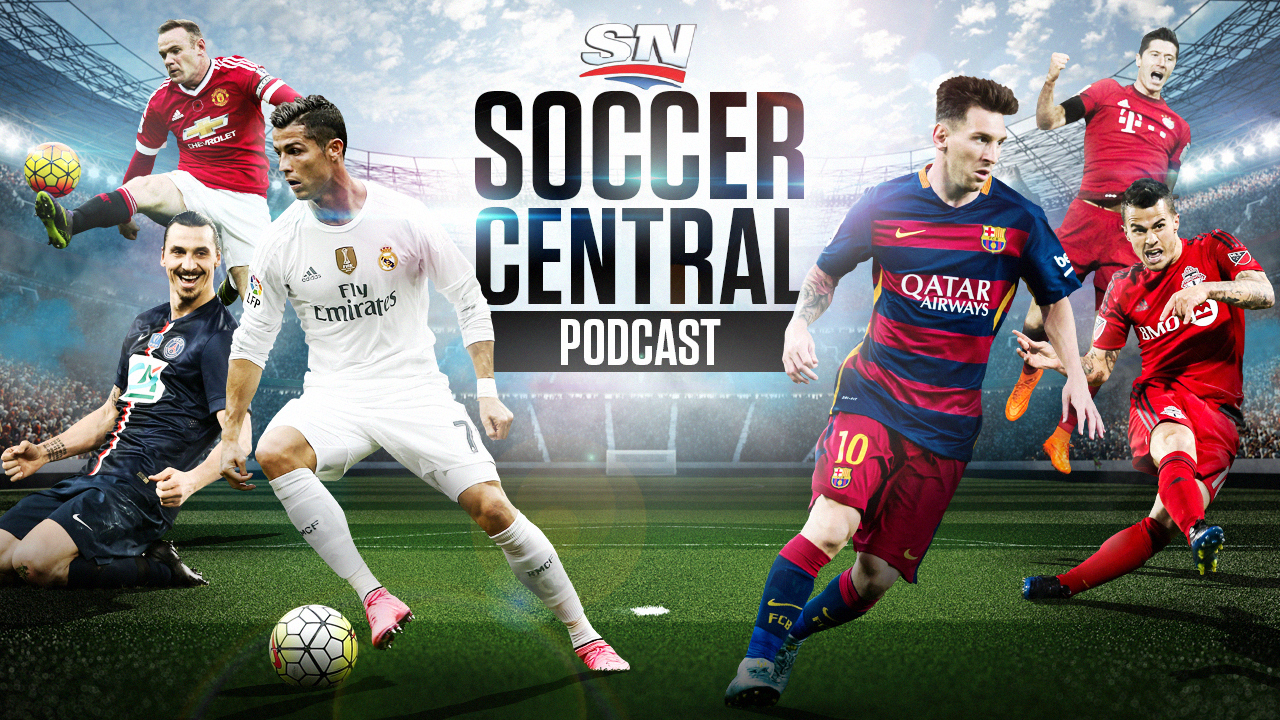 Sportsnet's Soccer Central podcast (featuring Thomas Dobby, Brendan Dunlop, John Molinaro and James Sharman) takes an in-depth look at the beautiful game and offers timely and thoughtful analysis on the sport's biggest issues.