VANCOUVER—David Ousted was face down on the turf, unmoving. The Vancouver Whitecaps goalkeeper was letting it sink in: his team's hopes of reaching the Major League Soccer playoffs were dead.
The premise was simple: a win versus the Seattle Sounders meant the Whitecaps would keep their extremely slim playoff hopes alive, while a loss or draw would ensure elimination from playoff contention.
On Sunday evening at BC Place, the Whitecaps fell 2–1 to the Sounders, their Cascadia Cup rivals, who remain above the red line by holding down the sixth and final spot in the Western Conference. The loss seemed to be the final blow to what has been an uninspiring campaign for the Whitecaps.
"I was devastated, because I knew it meant we weren't going to be in the playoffs," Ousted said when he finally emerged from the locker room post-game, describing what was going through his mind as he lay on the turf for so long that a team staff member finally had to walk over and drag him up.
"I was devastated for this team, for this club, but especially for the fans. It's been a lot of heartbreak for all of us this year, and especially the fans—they've turned out every time and supported us, and I'm gutted for them that we weren't able to perform to our levels this year and give them what they deserve."
If the fans in attendance left bitterly disappointed, it was nothing new. The Whitecaps began the year with expectations of matching or besting their performance in 2015, when the team finished the regular season second in the Western Conference and hosted a playoff match for the first time in its MLS history. But this year has been a disappointment, and the second half of the season especially so. The past few games have been hyped with phrases such as "all-important," "must-win," or "do-or-die," but those high stakes never seemed to matter, and on Sunday, when those words rang especially true, the team still couldn't get the job done.
"We're honest enough—the club is an honest club, I'm an honest manager, my players are an honest group of lads as well—we haven't been good enough, not just one game, we haven't been good enough across the board," coach Carl Robinson said. "We have to accept that and take responsibility for that, and I will."
Robinson, when asked about fans losing faith in the team after witnessing such a lacklustre season, reiterated that he would do all he could to find a solution to the team's problems. In the off-season, he said, he would be on the hunt for key additions to the club.
If there was a bright spot in the loss, it was the performance of Alphonso Davies, who made his second MLS start. The 15-year-old caused havoc against the Sounders, and impressed, as usual, with his pace, his deft ball handling and a composure that belies his age.
"He was good to watch, wasn't he," Robinson said, adding that Davies seemed to tire after about an hour, but that he was nonetheless impressed by the youngster's showing.
The game, while a disappointment, was not without drama. The Whitecaps put themselves ahead after Davies won a foul in the box, allowing Pedro Morales to score on a penalty kick in the 25th minute. But the team conceded a bad goal—a familiar scene this season—to Seattle's Osvaldo Alonso in the 39th minute.
In the 53rd minute, Morales was sent off after he appeared to deliver his elbow in Cristian Roldan's face. From there, Vancouver lost steam, eventually conceding the game-winning goal—a penalty kick—in the 81st minute.
"It's really annoying that we're not able to go up against the other team 11-v-11 and simply go toe-to-toe," Ousted said of the red card. "I think when we went toe-to-toe with them today, especially in the first half, we were the better team. But decisions like that just influence the game in a way that you don't have any influence on. Unfortunately, today I think it changed the game for us."
Central defender David Edgar, who joined the club over the summer, said he would need to learn to be more mindful of his on-field actions, with referees in MLS more prone to handing out red cards than in the UK.
"I'm going to have to, sort of, keep my temper in check," he said. "But you're just going to have to get on with the decisions because they're going to be made, good or bad. As I've grown older I've learned to deal with it better, but when some of them are bad you don't know what to do."
While he didn't agree with the red card, Edgar gave an honest assessment of the team's performance on the night: "I think it totally sums it up in terms of the decisions and the—you can't say luck because I believe we create our own luck—things just didn't go our way. It was totally frustrating."
There's no salvaging the season now, but as the Whitecaps prepare for their final two matches of the year—away to San Jose, and then home to Portland—they'll need to assess whether or not there's a chance of saving face in front of their fans.
"In my world we go in and try to give these fans what they want—wins," Ousted said. "We need to approach it in the same sense that we would if we were right on the cusp. I want to go win. I want to go and give the fans what they deserve in these last two games, and that's victories."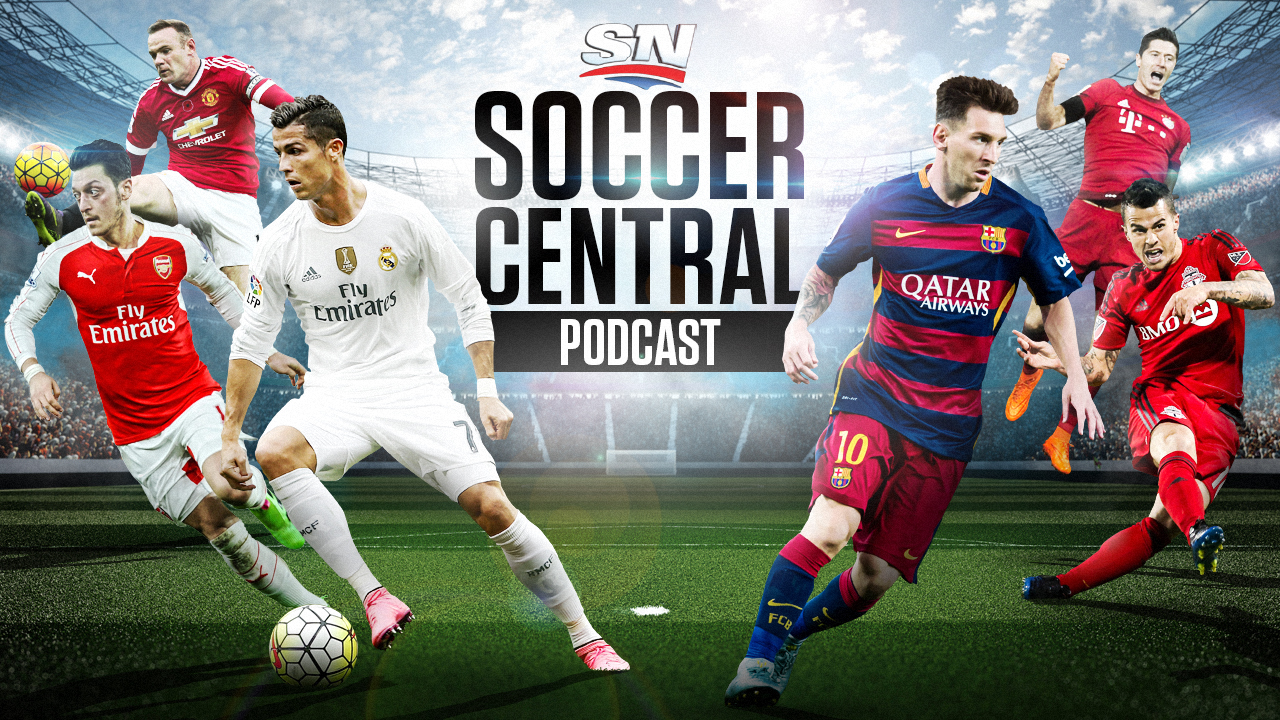 Sportsnet's Soccer Central podcast (featuring James Sharman, Thomas Dobby, Brendan Dunlop and John Molinaro) takes an in-depth look at the beautiful game and offers timely and thoughtful analysis on the sport's biggest issues.