VANCOUVER—When midfielder Russell Teibert returned to training with the Vancouver Whitecaps this week after missing time due to injury, he was asked for his take on the team's performance this year.
"Resiliency," answered Teibert, summing up what his club has shown so far.
"Fighting through tough times. Fighting through being down a man. You know, just being resilient to the fact that we don't want to lose and we don't take losing as an answer."
The Whitecaps, of course, have taken a few losses in the early weeks of the Major League Soccer season. They started the year 0-2, but since then they've looked sharper and seem to have found their defensive form.
On Saturday, the Whitecaps' resiliency will be tested even further: Vancouver will face D.C. United on the road, and they'll do so while missing a few key players. Captain Pedro Morales, whose start to the season was exemplary, came off the field with an injury during last Saturday's draw with the L.A. Galaxy, and coach Carl Robinson revealed that the 30-year-old will be out of action for weeks. The news of Morales's left-hip strain is especially worrisome given the injury woes the Chilean suffered last year.
Matias Laba, too, will miss this Saturday's match after being dealt a red card in last week's contest.
D.C. United, at least, are also something of a wounded animal: They've yet to win a match this year, and they, too, are missing a number of important players. Perhaps the biggest loss is in net: Bill Hamid, who won MLS Goalkeeper of the Year in 2014, tore his meniscus in January and isn't expected back for months.
Hamid's absence has been a real sore spot for the team. His backup, MLS veteran Andrew Dykstra, suffered a herniated disk early in the campaign and required surgery; Dykstra is expected to miss another 10 weeks. That left the team in a scramble. Dykstra's backup, 22-year-old Travis Worra, is in just his second year in the league and made his first MLS start following Dykstra's injury. He was serviceable, earning a clean sheet, although he didn't face much of an onslaught in that game, a goalless draw with the New England Revolution.
As if the team's lineup of goalkeepers hadn't suffered enough, another backup, Charlie Horton, who was acquired from the Revolution in early March, suffered a concussion during training a few weeks ago.
They've called in some help, though: On April 1, the team signed veteran goalkeeper Tally Hall. Hall, an MLS All-Star in 2011 and 2013, suffered a torn meniscus in October, and after season's end, Orlando City announced their decision to part ways with him. He'll be competing with Worra for the starting role—and Hall, 30, may have the edge given how much more experience he has, even if he's been injury-plagued the past few seasons.
For all the goalkeeping issues, D.C. has also displayed a lacklustre offensive form. They've scored just three goals in five MLS games, and the club is still waiting for someone to step in on attack (though they've at least seen a return to fitness in forward Fabian Espindola).
Facing a team that has failed to win is a mixed bag for Vancouver, though: While they're missing players and have looked discombobulated on the pitch, they'll be more determined than ever to get those three points.
"It's definitely gonna be a tough game," said goalkeeper David Ousted, who made a spectacular save to ensure Vancouver's clean sheet during the matchup with L.A. "D.C. hasn't gotten off to the best start, but they're a dangerous team, especially at home."
Despite the bad luck this year, D.C. is more than capable of defeating the Whitecaps: They did just that in the teams' lone meeting last season, a 2–1 victory at BC Place on April 25. (Hamid was missing for that match, too, suffering from a thigh contusion. Dykstra, the fill-in, was injured during the game, and Worra actually made his MLS debut in Vancouver, allowing zero goals.)
"I think obviously D.C. is a good team," Whitecaps central defender Tim Parker offered. "They had a great team last year and they beat us last year. They maybe haven't found their form yet this year, but I don't think we should give them an excuse to help them find their form this weekend."
"They haven't won yet, but they've been unlucky," said Robinson, noting that D.C. had an early start to the season with CONCACAF Champions League play. "We know they've got good players in key areas, so it's gonna be a very difficult game for us. We'll have a couple of players missing, but so what? We've got to deal with that."
The Whitecaps, at least, have been here before. They know what it's like to be missing key players—two weeks ago, with a number of important contributors away on international duty, the team came away with a win over Houston, all while fielding a makeshift back line. They've been buoyed recently by the versatility of a few key figures such as Andrew Jacobson and Nicolas Mezquida.
It helps that a number of players previously missing, either due to injury or suspension, should be available this week, including Teibert, midfielder Kianz Froese (who returned to training following time off for concussion protocol), and striker Masato Kudo.
"With the missing personnel it poses an issue for us," said Ousted. He added: "It's gonna take people stepping in and stepping up to prove that we've got depth in this squad."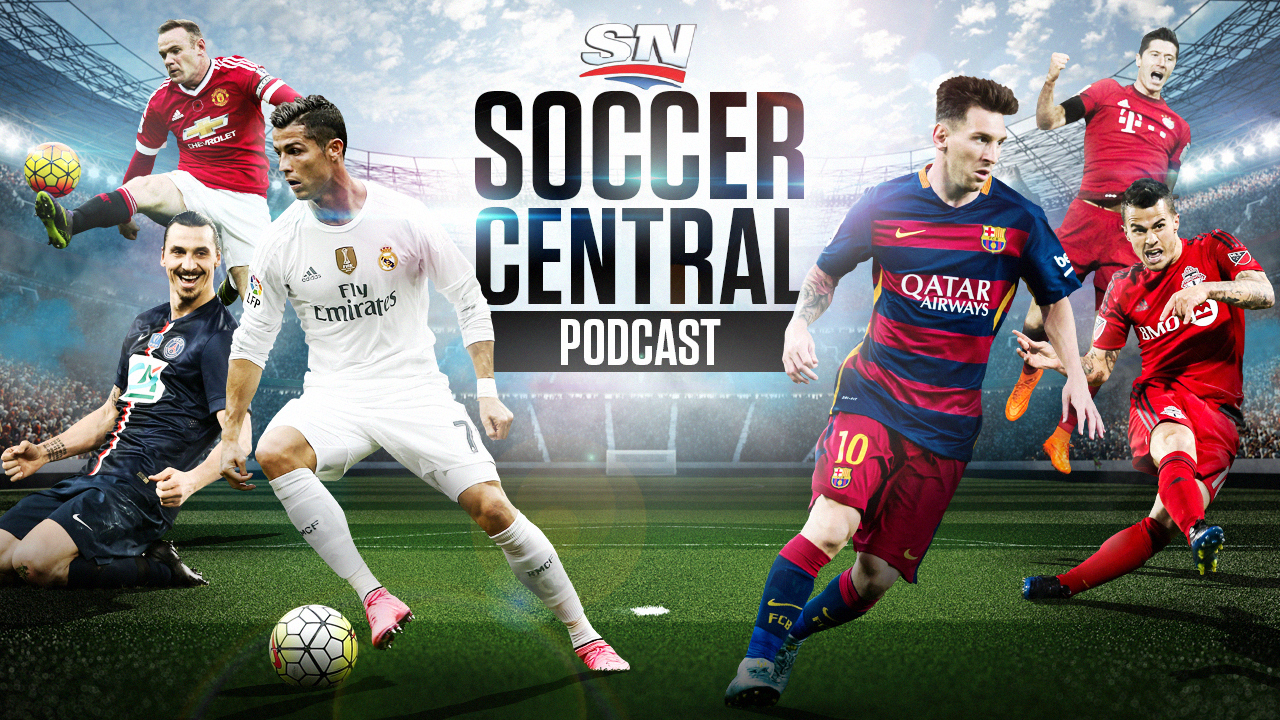 Sportsnet's Soccer Central podcast, hosted by James Sharman, takes an in-depth look at the beautiful game and offers timely and thoughtful analysis on the sport's biggest issues.
Listen now | iTunes | Podcatchers