Having never secured a result in Texas going into Saturday night's match against the Houston Dynamo, the Vancouver Whitecaps will be delighted to leave with a point in a scoreless draw.
It certainly wasn't the most electric affair, but that was understandable given the heat.
The Whitecaps put on a functional display, and kept with largely the same group that managed a 2-2 draw against Orlando City last week, making just once switch, with first round draft pick Cole Seiler making his Major League Soccer debut at right fullback.
Despite playing there in the MLS combine, Seiler has essentially been a specialist centre back from the college level on. Still, he looked capable in the position on this night, apart from a few lapses. Particularly, his delivery was quite good. He's clearly a player comfortable on the ball, and his distribution appears to be at the MLS level.
However, it will be interesting to see if coach Carl Robinson sticks with him going forward. When chasing back, he did look a bit one-paced for a fullback.
Right fullback has been a problem position of sorts for the Whitecaps this year. Fraser Aird made the position his before an injury, from which he is set to return, and while his speed and aggression are exciting going forward, there are moments on the defensive side when it appears decision making is still an issue. To be fair, Aird has until recently been a natural wing player.
Jordan Smith, the other player to have played at right fullback, must surely be on the way out. He takes up an international slot and has done little to convince anybody that the position should be his in Aird's absence.
Beyond the situation at right fullback, it's worth mentioning the stellar play of David Ousted. Once again the Danish shot stopper was the difference between his team walking away with a point and nothing at all. He made two excellent second half saves in particular that will leave the Dynamo furious with themselves.
At left fullback, Jordan Harvey put in the sort of shift that's almost expected at this stage. He kept his markers under control, and made a number of decisive interventions in his own third. If the arrival of Marcel de Jong is intended to put him under pressure, Harvey certainly doesn't seem to be showing any signs of feeling it.
At centre back, Kendall Waston and Tim Parker performed well. The duo, particularly Parker, will be acutely aware that David Edgar could step in and take either of their jobs. Naturally, Parker in particular is vulnerable to the drop, but he has done very little to warrant losing his position.
With a clean sheet in this match, it wouldn't be surprising to see Robinson stick with the same lineup against FC Dallas in the club's next game. That would be a big boost for Seiler, but one must wonder how long Edgar in particular will be left on the fringes.
In defensive midfield, Andrew Jacobson and Matis Laba did a solid job of protecting the back four. As a partnership they are a bit defensive at times, but with the searing heat on this occasion, the conservatism appeared to serve Vancouver well, as the side never looked overly vulnerable to the counter.
In terms of the attacking four, in many ways it will go down as a thankless night on a very hot day, in which much of their harrying will go without much in the way of recognition. Masato Kudo made excellent runs in behind the Houston backline, but the killer ball never arrived.
Nicolas Mezquida also put in a strong effort, chasing down every ball as he always does and putting the defense under pressure.
On the right side, Christian Bolanos made some nice runs throughout the match, and seemed to endure the heat better than many players on both teams. On the other side, Pedro Morales made every effort to get on the ball as much as possible, but couldn't find a decisive breakthrough moment.
In a scoreless draw, it's easy to talk about missed opportunities and look negatively upon a given result. But given Vancouver's abysmal 0-10-0 record in Texas going into this match, it's very difficult to argue with picking up a point on a hot summer night in Houston.
The Whitecaps will have a chance to improve their Texas record once again next weekend against FC Dallas in Frisco.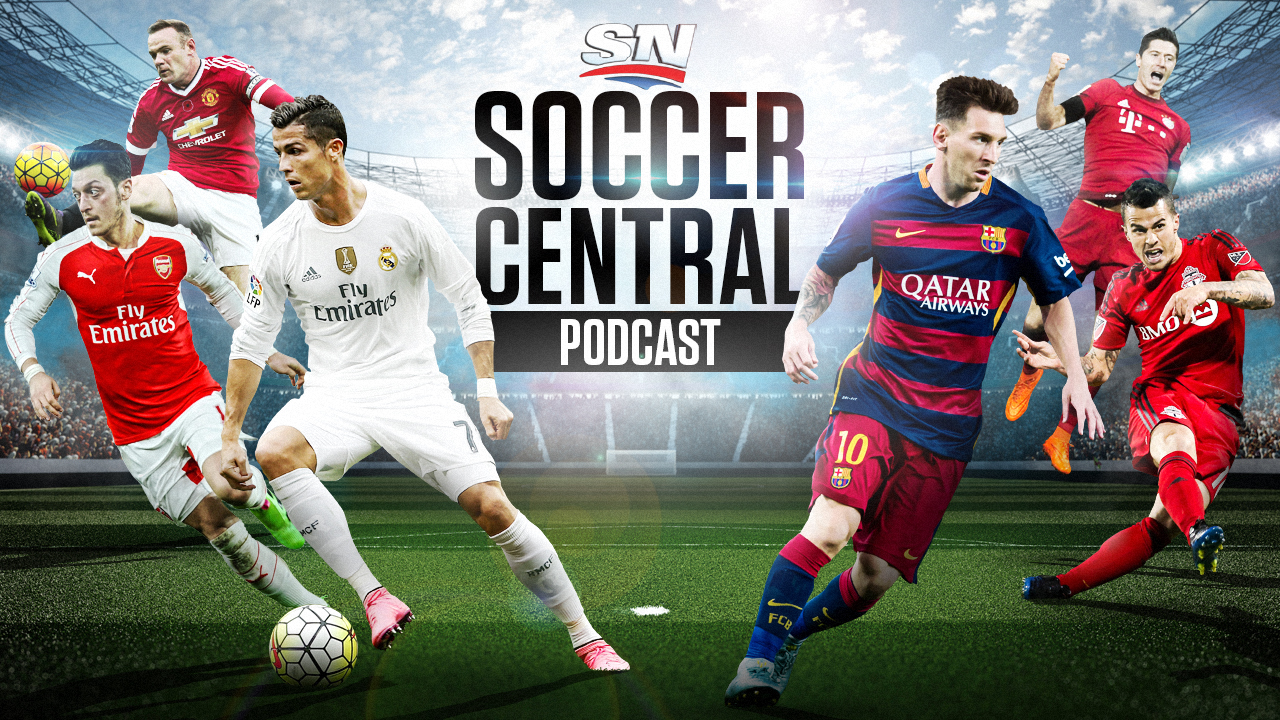 Sportsnet's Soccer Central podcast (featuring Thomas Dobby, Brendan Dunlop, John Molinaro and James Sharman) takes an in-depth look at the beautiful game and offers timely and thoughtful analysis on the sport's biggest issues.