When it comes to player acquisitions, Vancouver Whitecaps coach Carl Robinson has done quite well, snatching up all sorts of interesting and dynamic players up from Central and South America, and from around Major League Soccer.
But on Saturday evening, as his team, reduced to 10 men after a Jordan Smith red card, fell to Sporting Kansas City 2-1, it was difficult not to think about how two men shipped out of town this off-season might have made a difference in this match.
When the decision was made to trade Steven Beitashour to Toronto FC so as not to carry the veteran right fullback's hefty wage bill, that salary dump didn't come under much scrutiny. Similarly, Robinson's move to ship Gershon Koffie to New England was accepted by many as simply part of the game—a player traded after hitting a rut of sorts and not reaching the heights many had projected.
When you finish with a club's best-ever regular season record, as the Whitecaps did in 2015, you get that sort of benefit of the doubt as a manager. But in Saturday's affair in Kansas City, both Beitshour and Koffie would have come in handy.
Russell Teibert, the presumed heir apparent to Koffie's starting central midfield spot, missed his second consecutive match through injury. That meant a start for Deybi Flores, replacing Kianz Froese, who was chosen in that role for the side's season-opening loss last week. It was Flores' mistake in his own third that teed up Dom Dwyer for his cracking opening goal.
The right fullback position has been equally problematic for the Whitecaps over their first two games.
---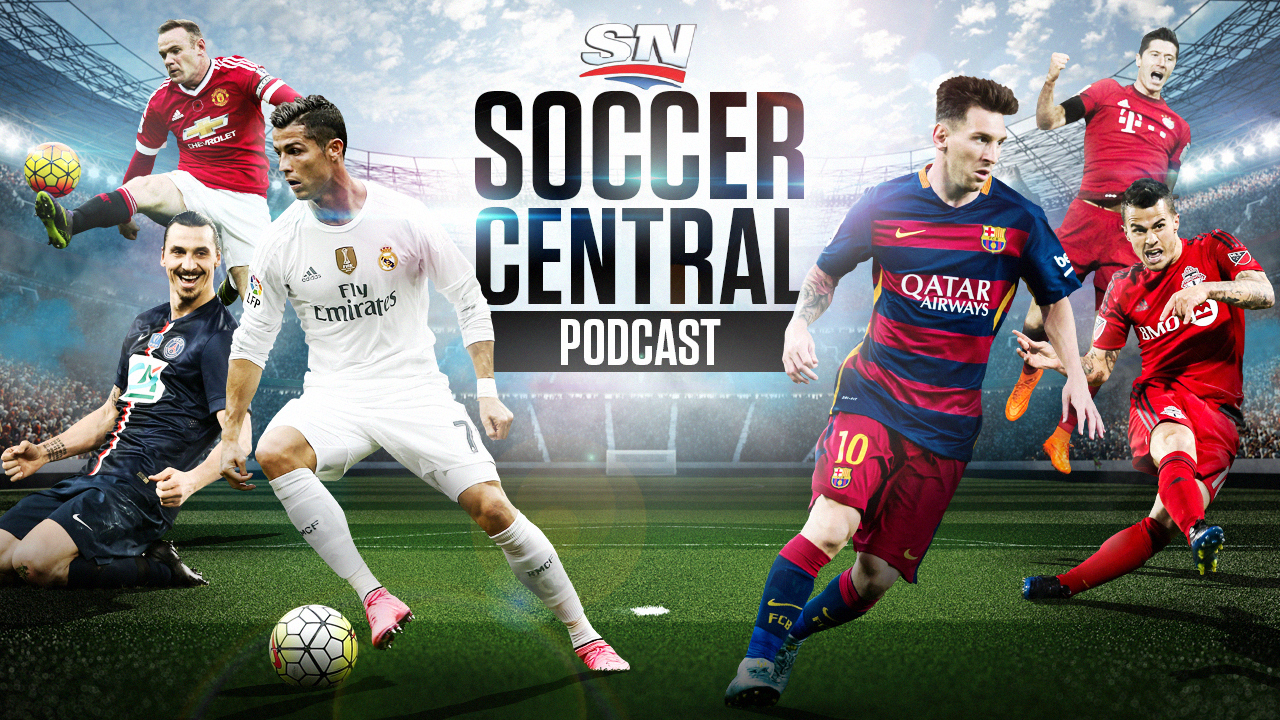 SPORTSNET.CA's Soccer Central podcast, hosted by James Sharman, takes an in-depth look at the beautiful game and offers timely and thoughtful analysis on the sport's biggest issues.
Listen here | iTunes | Subscribe to the podcast
---
In the first match, Fraser Aird was given the start—he wasn't alone in having a rough opening day, but it was clear to see he struggled at times. He's a natural winger who is being converted into a fullback, and there is an understanding that there will be bumps along the way this season as he learns the position.
In Saturday's game, Smith stepped in for Aird at right fullback and ended up seeing red after a needless tackle from the behind on Graham Zusi just before half-time. While possessing tremendous athletic qualities, Smith's decision making and positioning have always seemed a bit suspect in his limited minutes, and certainly his sending off on this night falls into that category of unpredictability that isn't an ideal quality in any defender.
Now these are early days for the Whitecaps, and there's a long way to go. We need to see much more of Aird and Smith before passing any serious judgement on their ability to contribute or their suitableness for their positions in the long term.
But was moving Beitashour the correct move? Yes, tough decisions have to be made in a salary cap league. But is getting rid of the player who played the fourth most minutes on the team in 2015 and would give the same, steady contribution week-in, week-out, really necessary when there are other high earners that could have been dumped—most obviously Darren Mattocks, who played a career-low 848 minutes last season while collecting $272,000?
Equally, the decision to move Koffie doesn't appear all that necessary. With more than 2000 minutes played last season, the Ghanaian was an important contributor to the club's excellent league finish, although he didn't score as many goals as hoped and was a letdown in Vancouver's brief playoff run.
It's fair to say Koffie never hit the highs many at this club anticipated—it was widely expected a European club would eventually come calling when the player started to dominate on a regular basis—an inevitability that never came to pass.
But even at that low ebb in the playoffs, was there a player in the squad that anyone would have selected ahead of him to play alongside Matias Laba? Has that player arrived since?
Thanks to a trade this week with New York City FC, veteran midfielder Andrew Jacobson will be arriving to fill this gap. He's the natural to fill in at this position until Teibert is healthy, or indeed could compete with him for that role on a full-time basis.
On paper, the Whitecaps still look strong, and the side appeared resilient in pushing Sporting on Saturday, even after going down to 10 men. Had the team's finishing been better over the two matches, it's very possible the side would be going into its third match undefeated.
Instead, the club sits with two losses.
We'll have to wait longer to see whether the decisions to move Koffie and Beitashour this off-season prove consequential. But from this vantage point, trading two starters—both under 30 years of age—when there aren't clearly better players in those positions in the squad, even in a salary cap league, doesn't seem to make obvious sense.
---
Martin MacMahon is a Vancouver-based writer. Follow him on Twitter