The toothless Vancouver Whitecaps attack continued to sputter Saturday night, as the side fell 1-0 to Real Salt Lake on the road at Rio Tinto Stadium.
The result marks the second straight defeat for coach Carl Robinson's men, and the third consecutive match in which Vancouver has been shut out. Seven matches into this Major League Soccer season, the side, somewhat remarkably, still has yet to score from open play.
Certainly on this night, based on a series of first half opportunities, it's difficult to believe the team couldn't push at least one past Nick Rimando, the ageless RSL netminder set to play his 400th career MLS match next week.
Perhaps the most symbolic moment of how this season has gone in the final third for the Whitecaps came in the 89th minute when Rimando berated Designated Player Octavio Rivero after the Uruguayan's embarrassing embellishment in the 18-yard box following a collision between the two players.
Rivero, perhaps the worst bang-for-your-buck DP in the league this season, had nowhere to look as Rimando got right in his face and spelled out how pathetic the forward's attempt to win a penalty was, much to the delight of the Rio Tinto crowd.
While Robinson's loyalty to the hard-working but misfiring South American is admirable, perhaps it is time for the Whitecaps to bench the player and explore his options.
Maybe that means giving an extended run to Masato Kudo. The Japanese player has looked bright and hardworking in his brief appearances, with excellent runs in behind opposing defences.
At this point, even Erik Hurtado, an exceptionally athletic player who can be polarizing among the fan base due to his inconsistency, might be worth a run out. No one will be betting on him usurping Rivero in the long term, but Hurtado has shown in flashes that he can score—take his dream spell in 2014 when he scored five goals in five straight matches, including a goal against Toronto FC in the Canadian Championship final.
Despite his fairly average hold-up play and largely predictable movement, Hurtado's combination of speed and strength can be difficult for defenders to deal with—knowing where a battering ram is coming doesn't always mean you can do much about it.
Rivero's miserable spell—he has scored just one goal in open play now from 29 matches—will bring about the usual quips from fans nominating their granny to play up front instead of him. It really is that bad, it's beyond exasperating to watch, and even Robinson, a coach committed to sticking with players he believes in, must surely drop Rivero.
It's always messy when a Designated Player is so ineffective for so long, week after week. As a coach, Robinson surely wants it not only to work out for the team, but also for the player. Even if the team is winning, having a DP on the sidelines always feels like a waste.
Beyond the forwards themselves, the wide players and attacking midfielders need to do more. Nicolas Mezquida was probably the best player on the pitch on this night for Vancouver, pressing well from the No. 10 role behind Rivero, but even he was guilty of failing to finish a great opportunity.
In the wide positions, Kekuta Manneh and Cristian Techera did very little to worry the RSL backline. As for Christian Bolanos, the less said about the Costa Rican's involvement, the better. He may have played in two World Cups prior to joining the Whitecaps, but he didn't seem particularly interested in competing on this night. Coming on as a late sub, Robinson will have hoped for a bit more intensity from Bolanos. Instead, the veteran strolled around the pitch and failed to create much of anything in his half-hour appearance.
The good news for the Whitecaps is despite the side's horrendous offensive output to date, it's still early. But with each passing week, the questions around this side are only going to intensify.
Do these players have the courage to create? Do they have the mental strength to finish chances, even if they get them? Are they even good enough? Is the coaching staff willing to take risks and tinker with the tactics and the formation?
Next weekend, the Whitecaps at least will have a chance to play at home for their first match in three outings. Unfortunately, it will be up against FC Dallas, the high-flying Western Conference leaders.
So it's not an easy bounce-back fixture during a tough run, but when is it in MLS?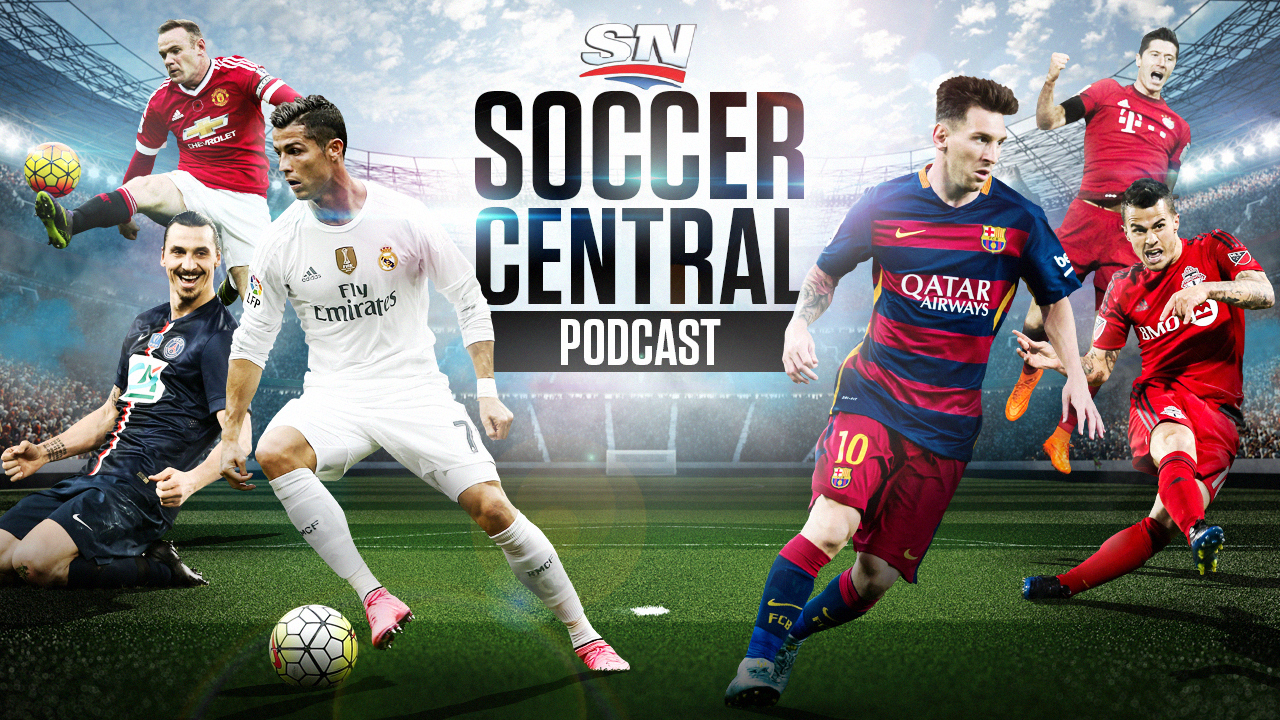 Sportsnet's Soccer Central podcast, hosted by James Sharman, takes an in-depth look at the beautiful game and offers timely and thoughtful analysis on the sport's biggest issues.