VANCOUVER—David Ousted let out a celebratory roar and punched the air, looking like a character out of some Danish version of Mortal Kombat performing an uppercut on an invisible opponent.
The Vancouver Whitecaps goalkeeper had just made a magnificent save off a header from Houston Dynamo defender David Horst, flicking the ball off the underside of the crossbar to keep the score even in the 86th minute.
Ousted's save—after the match he modestly called it a "quality" one—was crucial for the Whitecaps, and just one of several dramatic moments in a hot-tempered game that would end with a 1–1 draw on Saturday. The failure to get three points is a disappointment for Vancouver, though despite a few pesky individual errors—the kind coach Carl Robinson has insisted the team needs to banish—there was plenty of upside.
Entering the match, Houston was without a point on the road. The team sat at the bottom of the Western Conference and had undergone recent upheaval, parting ways with manager Owen Coyle earlier in the week. For Vancouver, that meant facing something of a wild card.
"I was wary of them because they've got good players and they've got nothing to lose," said Robinson after the match. "They're playing with freedom."
Robinson was right to be wary of the Dynamo: they came out with a bang, putting pressure on Vancouver from the get-go. DaMarcus Beasley put his team up in the 20th minute with a nice effort—though he had some help from the Whitecaps, who were sloppy in the back and left Beasley an easy, open path to the net.
Things got weird just before halftime, when Houston's Alex and Vancouver's Pedro Morales were each handed red cards by referee Drew Fischer after Alex tackled Morales and the two got into a shoving match.
Robinson said he was "disappointed" about Morales's red, adding that while he'd yet to watch the replay, the referee's decision was confusing.
"I'm told he got sent off for pushing him in the face," Robinson said. "Pedro says he didn't touch him in the face. So again, I haven't seen it, I don't know … I'm not going to sit here and say he shouldn't have got a red card. But if he hasn't touched him in the face, then I'm not sure."
With both teams down to 10 men, the Whitecaps were clearly the better team. The brightest spot might've been the overall performance of Octavio Rivero, who evened the score in the 52nd minute with his second goal of the season.
"I thought he was excellent," said Robinson, explaining that he'd chosen Rivero for a starting position over Erik Hurtado, who'd done well starting in Vancouver's two previous matches, because the 24-year-old Uruguayan had earned it in training.
That Rivero is putting in the work and determined to improve, as Robinson indicated, is a huge positive. Many times this season he's seemed invisible on the field, and moments of upside have been followed swiftly with disappointment (as when Rivero scored his first, long-awaited goal of the season only to limp off the field minutes later with an injury).
Rivero's solid outing wasn't the only silver lining in Vancouver's draw. The team's depth was tested with the absences of Kendall Waston, Christian Bolanos and Blas Perez to international duty, and with Fraser Aird and Pa-Modou Kah unavailable due to injury.
That left veteran midfielder Andrew Jacobson to play in central defence alongside 23-year-old Tim Parker, and Jacobson once again did a commendable job filling in. "He leads by example," Robinson said. "I thought he was very strong today."
Jordan Smith, who has faced harsh criticism this season for his clumsy, mostly disappointing appearances, took over at right fullback in place of Aird. The 25-year-old put in his best game in a Whitecaps jersey, showing confidence, speed and a willingness to go forward.
"When you get your opportunity you've got to take it, and I thought he certainly took it today," Robinson said of Smith. "He was positive, especially in the second half. He was quite brave in his decisions and he put a number of good balls into the box."
The Whitecaps' second half looked dominant, but they had no luck in their attempt to grab a second goal. The soccer gods being a mercurial bunch, Vancouver's errors in the first half sting that much more: If the players had done a better job of tracking back, if the defence had been more compact, they wouldn't have needed to claw their way back.
"We weren't at the races," said Ousted of his team's first-half performance.
Robinson, for his part, said it was too soon to tell why his team had played two consecutive games with a similar pattern: poor first half, followed by a strong second half.
"We are where we are because we've made individual errors at the back, and they've cost us," he said. "But we've dug ourselves out of a hole a couple times, and again we did today. But we need to be better than that, and we will be, but it's hard work that gets you better."
As the Whitecaps get a break from Major League Soccer action, they'll be looking for a more balanced performance as they prepare for the semifinals of the Amway Canadian Championship. The first leg kicks off in Ottawa on Wednesday.
If the team can continue to play as well as they did in the second half—and tighten up their defensive form—just think how good they could be if they figure out how to put up that kind of vibrant, dominant showing for the full 90 minutes.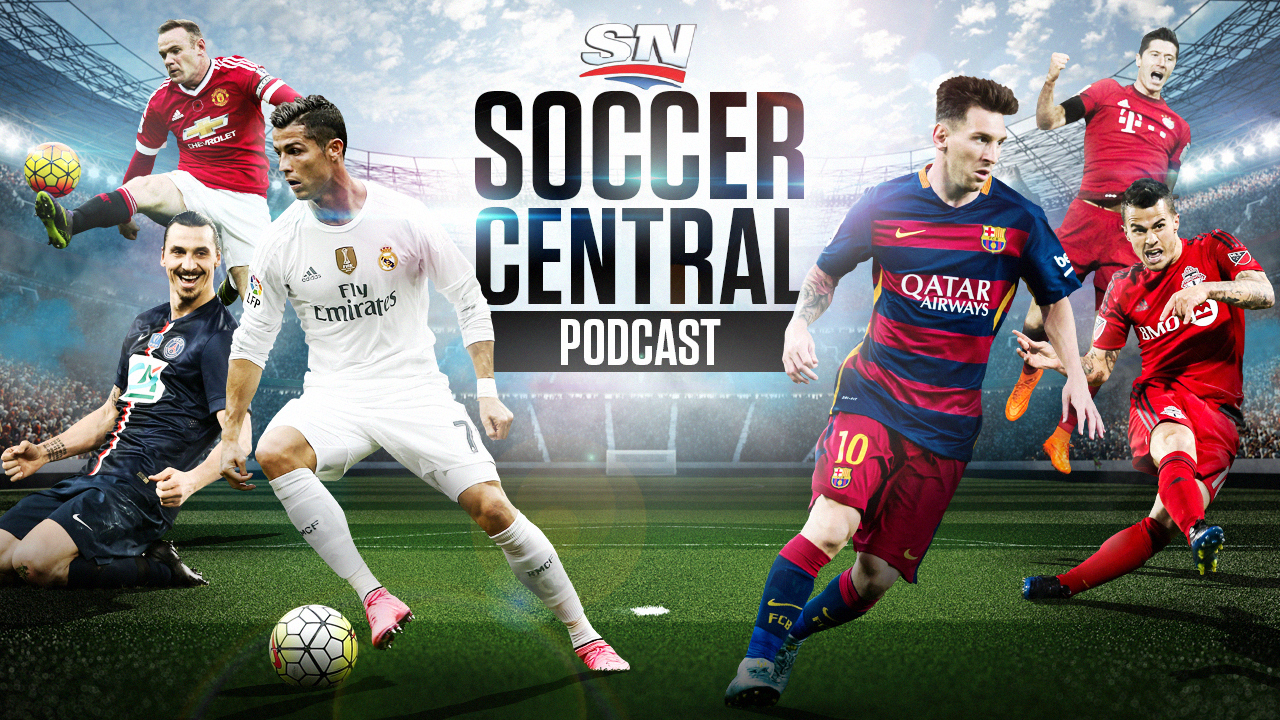 Sportsnet's Soccer Central podcast (featuring Thomas Dobby, Brendan Dunlop, John Molinaro and James Sharman) takes an in-depth look at the beautiful game and offers timely and thoughtful analysis on the sport's biggest issues.
Listen now | iTunes | Podcatchers