VANCOUVER—Much is made of so-called statement games.
A team in trouble, it is generally said, needs to come out and get a result, not just to secure the three points a win brings, but to prove to others, and perhaps more importantly to itself, that it means business.
Saturday afternoon was that sort of match for the Vancouver Whitecaps, as they came from behind against their most hated rivals and secured a 2-1 victory over the Portland Timbers.
With the Whitecaps down near the bottom of the Western Conference standings after a disappointing start to this season, largely fuelled by a brutally substandard offence, this win against the Timbers could certainly prove pivotal.
The Whitecaps came out strong and despite some wretched finishing for parts of the match, the team came good when it counted, and they showed, in front of their home crowd at BC Place, that they had the capacity to deal with adversity.
Vancouver could be forgiven for buckling after going down 1-0, and missing a series of chances before and after Nat Borchers' goal. But they stuck with the program, and after continuing to pile on the pressure, enjoyed two goals which both contained an element of good fortune, or poor goalkeeping, depending on how you look at it.
The equalizer came through Masato Kudo, as the Japanese forward bagged his first goal as a Whitecap and made the most of coach Carl Robinson's move to select him ahead of Designated Player Octavio Rivero.
It was a well taken goal to be sure, but Portland goalkeeper Jake Gleeson, who apart from the goals was magnificent, will be kicking himself due to the angle.
Gleeson will be even more frustrated with the decisive goal. Christian Bolanos floated a ball into the area intended for the onrushing Blas Perez, and appeared to anticipate a touch from the combative Panamanian which never came, bobbling what should have been an easily savable shot and costing his team the match in the process.
There is plenty of credit to spread around. In a match where perhaps Robinson might be expected to try and give Rivero a chance to build on his goal scored against New York City FC, instead the Welsh tactician was rewarded for placing his trust in Kudo. Beyond his goal, the Japanese striker picked up an assist and linked up effectively with his midfielders.
If he's given a run of games alongside creators Pedro Morales, Cristian Techera and Bolanos, it's exciting to think about what Kudo could be produce.
Then there were the attacking midfielders. Bolanos was awarded the sponsors man of the match, and he certainly did seem to be the creative spark on this night. His casual style when a play goes awry will likely never sit well with a crowd that values of-the-ball effort, but if he continues to produce chances and goals that deficit will surely be an afterthought.
It was also encouraging to see Morales put together another solid, if unspectacular outing. He sprayed the ball around well and was a key factor in Vancouver's overall dominance on the night. His fitness will be vital in the weeks and months ahead.
Techera and Mezquida were also industrious. Techera really should have scored a headed opportunity he had from close range and Mezquida nearly snuck one in from long range. Neither made it onto the scoresheet on this night but they both looked dangerous and contributed to a convincing night offensively for Vancouver.
Fraser Aird is also worth a mention here. The young Canadian right fullback continues to improve as the season progresses and while he still has the occasional defensive lapse, he torments opposition defences while providing an excellent outlet for his own back line as the Whitecaps attempt to counter or transition from defence to offence.
If the season finished today, the Whitecaps wouldn't be in the MLS Cup playoff picture. Based on this game, come season's end, the team most certainly will be.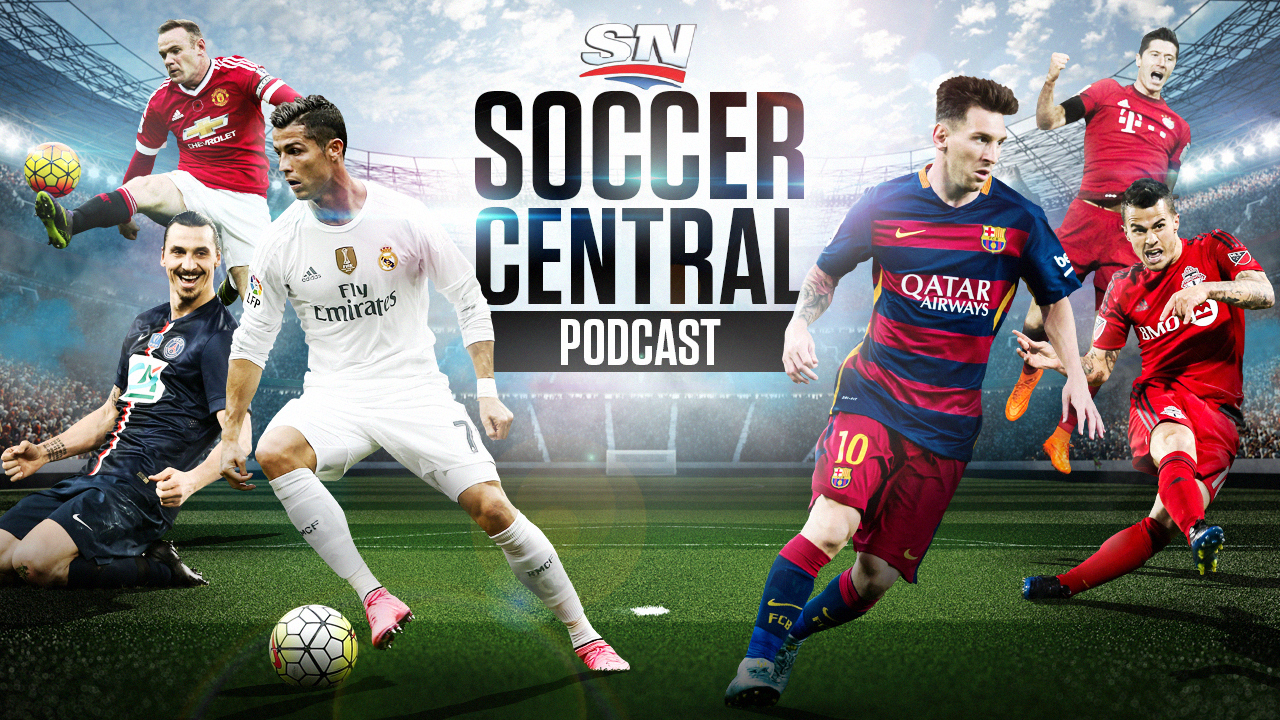 Sportsnet's Soccer Central podcast (featuring Thomas Dobby, Brendan Dunlop, John Molinaro and James Sharman) takes an in-depth look at the beautiful game and offers timely and thoughtful analysis on the sport's biggest issues.