When you're in a derby match against a rival and you're 0-2 to start the season, you'll take all the help you can get.
The Vancouver Whitecaps received a bit of assistance on Saturday night, as referee Mark Geiger awarded the side two controversial penalties, both converted by captain Pedro Morales, en route to a 2-1 victory over the Seattle Sounders—the club's first win of the season.
On the first penalty, Christian Bolaños went down under very little, if any, contact. In the second half, Blas Pérez drew the second, although replays seemed to show defender Chad Marshall appearing to make contact with the ball before his follow-through brought Pérez to the deck.
It was a world-class tackle, but instead it ended up costing the Sounders the game.
There was plenty more to talk about in this match, though.
Here's what went right for Vancouver.
Veteran savvy
While the penalties were controversial, both plays were examples of veteran players putting their markers in awkward positions. Bolaños knew exactly what he was doing as he went down easy, perhaps even clipping his own heel.
Similarly, Pérez leaned into Marshall at the precise moment the defender lunged for the ball. It was perfectly timed and meant even if Marshall got the ball, which he did, there would be significant contact, maximizing the chance that a penalty would be called.
Hold up play
When it was announced the Whitecaps had acquired Pérez, the big talk was about how it was going to be fun to watch a true pest at work—a player who can get under opposing players' skins and get them off their games.
But there really is so much more to the Panamanian's game. He provides a long-ball outlet for the back line, and tees up teammates in and around the box by chesting balls down into their path.
Since entering Major League Soccer in 2011, the Whitecaps haven't had a true target player. Pérez gives the side a new dimension and was arguably the team's man of the match on this night.
Automatic Pedro
After missing significant time with hamstring problems last year, Morales is enjoying a strong start to the 2016 campaign. He now has three goals and one assist through three matches, although all of those goals are from the penalty spot.
While penalties are a great opportunity to score, it's not an automatic outcome—although it's certainly feeling that way lately with Morales' perfect start on that front this season. Coach Carl Robinson will be hoping the player's strong statistical start will translate into more potency in open play, like he showed with his penetrating ball on the play which generated the second penalty.
---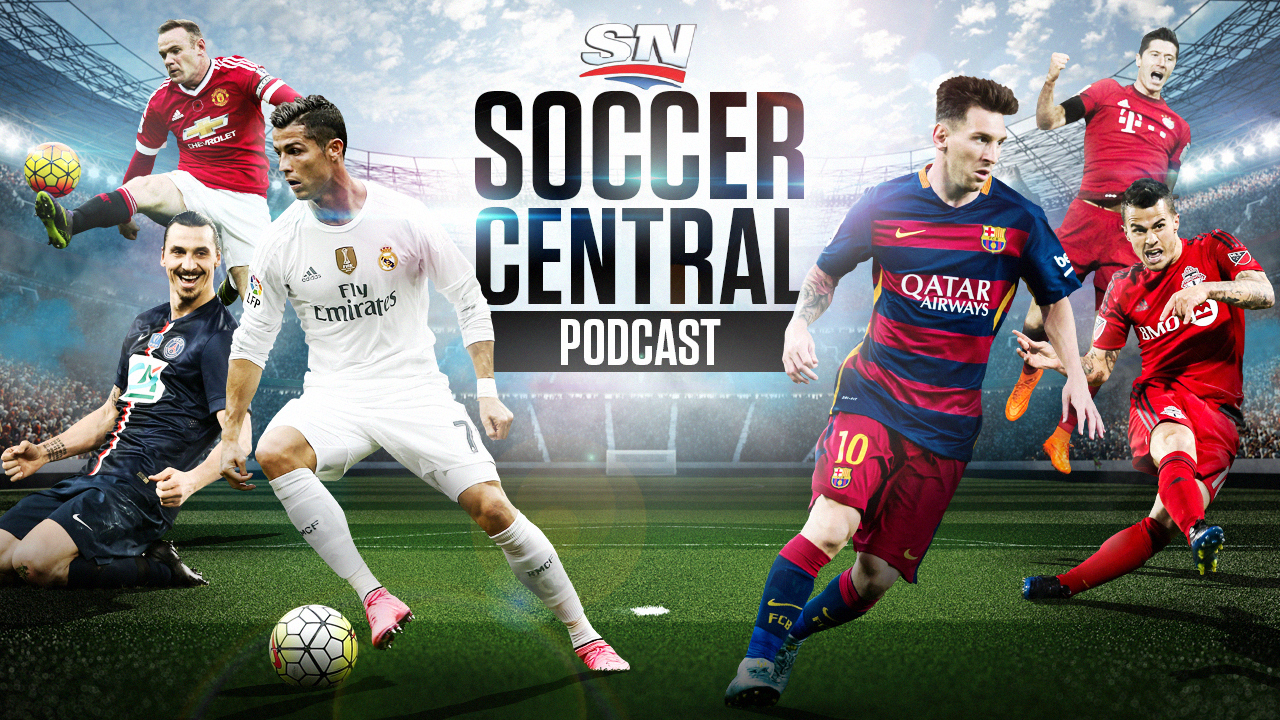 SPORTSNET.CA's Soccer Central podcast, hosted by James Sharman, takes an in-depth look at the beautiful game and offers timely and thoughtful analysis on the sport's biggest issues.
Listen here | iTunes | Subscribe to the podcast
---
While the Whitecaps will be delighted with this outcome, there are some issues of concern that came up in this match.
Protecting the back line
In last season's 4-2-3-1 set-up, there were few times when it really felt like the Whitecaps' back four were truly exposed. With the departure of Gershon Koffie, who played alongside Matias Laba in front of the defence, it feels as if Laba is saddled with an overwhelming workload.
On Saturday, the Whitecaps went with a 4-4-2, with Morales playing as a central midfielder rather than an attacking midfielder. The defensive side of his game isn't where his strengths lie, so while he can do damage as a deep lying playmaker, he can also get himself into trouble when he tries to do the dirty work. Case in point, the free kick he gave away just outside the box for Seattle's lone goal.
Is there a solution here? Perhaps it's simply a trade-off: more creativity on the field at the expense of a true defensive shield.
Hobbling Manneh
Kekuta Manneh has missed a fair bit of time through injury during his time with the Whitecap, and once again he limped off in this match. He's been dealing with an ankle problem after rolling it in training.
When he's in the mood, he's almost unplayable for opposing defenders. The Whitecaps will be hoping Manneh's latest niggle doesn't linger.
Tame Rivero
There's plenty of time for Octavio Rivero to justify his Designated Player salary this season, but three games in, he's not looking particularly dangerous.
Robinson is clearly a fan of the player, and after what the Uruguayan did to start last season with five goals in his first six games, you can understand the desire to keep trying to recapture that magic.
But it hasn't really happened for the player since that excellent start. He's shown in flashes what he's capable of doing, but if there isn't a major improvement in the coming weeks, surely the Whitecaps will have to make a change of some sort. Perhaps we could see more of new Japanese signing Masato Kudo, who has just two cameo appearances as a late substitute so far.