VANCOUVER—On a dreary Wednesday morning, a few hours before the Major League Soccer playoffs were set to begin elsewhere, members of the Vancouver Whitecaps could be seen hauling their belongings out from the team's training centre at the University of British Columbia.
With players on their way out of town—many of them unlikely to return—and the 'Caps (10-15-9) having failed to reach the playoffs, it's worth asking: Just what went wrong this year?
The easy answer is: almost everything. Vancouver had its share of bad luck, with injuries (the loss of Kekuta Manneh was an enormous blow) and some dubious officiating (on more than one occasion, a game-changing call in the opponent's favour was later deemed a mistake by PRO). More importantly, though, many players, on both ends of the pitch, performed at a level far below what was expected of them.
What was head-scratching, in part, was the Whitecaps' capacity for occasional bursts of brilliance: see, for example, the final game of the year, in which they dominated Portland 4–1 to win the Cascadia Cup. Coach Carl Robinson said that performance drove him mad, because the team suddenly looked its best when it no longer mattered.
As far as the organization is concerned, the coaching staff isn't the problem. There have been steady gains in each of Robinson's three seasons in charge—even while this year was a disappointment, and a step backwards in terms of MLS, the side managed to reach the CONCACAF Champions League quarterfinals for the first time in franchise history—and on Wednesday, the Whitecaps announced a contract extension for their head coach. Robinson is now signed through 2020, while assistant coaches Martyn Pert and Gordon Forrest were inked to multi-year deals. The timing of the news seemed designed to assure fans of the organization's faith in the coaching staff as an important off-season gets under way.
Amongst the issues Robinson and his staff will need to address in trying to figure out just what went wrong this year, the biggest one seems the most plainly obvious: Vancouver had the wrong mix of players. In other words, the problems boil down to recruiting, and most crucially, to ill-fitting, underperforming designated players.
It's often said that a designated player needs to be a difference-maker—someone who earns his high salary by lifting his team and showing his finesse in games. But the Whitecaps' DPs underperformed this season, which goes a long way in explaining the team's struggles.
There were rumours of Octavio Rivero's unhappiness in MLS, and the striker was sold to Chilean side Colo-Colo over the summer. Matias Laba's work rate is impressive, but the midfielder had what seems to be an off year (his performance improved after he was benched for a game in August). The team's most expensive DP, Pedro Morales, showed sporadic flashes of his exceptional talent, but the Whitecaps captain seemed to be a far cry from the player he was when he arrived in 2014, when he won MLS Newcomer of the Year.
"I don't know what's going to happen," Morales said on Wednesday when asked if he thought he'd be back in 2017. The 31-year-old has been plagued by nagging injuries in each of his last two seasons in Vancouver, and this year he struggled to serve as the playmaker the Whitecaps so desperately needed.
"My three years here is really happy. I enjoy the soccer," he told reporters. "I just say thank you for the fans, for the support."
Robinson wouldn't address whether Morales will return, though it seems unlikely given that the Chilean has been Vancouver's highest-paid player, but not its best-performing one.
"I've enjoyed working with him and we had a very, very positive conversation," Robinson said. "We'll just take our time and we'll see where both parties are, and then we'll move forward."
Whitecaps president Bob Lenarduzzi likewise wouldn't comment on Morales's future, though, in assessing what went wrong this year, he did concede that a DP needs to elevate his team, which didn't happen for the Whitecaps.
According to Lenarduzzi, though, the cost of the team's DPs isn't an issue. In other words, the side's problem this year wasn't necessarily the lack of an expensive difference-maker such as Toronto FC's Sebastian Giovinco.
"It appears as though the answer to the problem is write a cheque—write a big cheque," Lenarduzzi said. "I can provide you countless examples of it not working. And it really does come down to finding the right player."
The real answer, in Lenarduzzi's view, is selecting the right players—DPs and non-DPs—who will fit into the organization, both in terms of character and playing style.
"What you need to do is get your recruiting right," Lenarduzzi said. "We haven't done well in that regard, and that's going to be the key between concluding this season and starting next season, is ideally getting those handful of players, the four to five players, getting the right ones in."
Lenarduzzi expressed confidence that if Robinson and his staff can find the right mix of players, this season "will have been a blip."
Amongst the careful recruiting that will need to take place, one glaring issue seems to be the team's lack of finish. The Whitecaps finished 2016 leading the league in shots on goal, though scoring was often a major cause of concern. Vancouver's strikers all struggled this year, which came down to some combination of lack of service and lack of finish.
Robinson will also need to address the defensive problems. The coach noted that the Whitecaps conceded far too many goals, and while the issue there isn't necessarily a matter of recruitment so much as a collective failure and a general lack of focus and discipline, the question of what to do at right fullback remains unanswered.
And as much as discipline was an issue especially, so too was chemistry. During one of the team's final training sessions of the year, Morales and goalkeeper David Ousted were involved in a heated altercation, which suggested that perhaps a lack of leadership has caused problems on and off the field. Robinson acknowledged that, too, noting that the loss of central defender Pa-Modou Kah—who joined Whitecaps FC2 over the summer as a player-coach—was tough, since he'd been one of the more vocal members of the side. While Morales wore the armband this year, the midfielder isn't exactly a vocal presence.
"It's easy to find your leaders when things are going well. They take care of themselves," Robinson said. "It's hard to find them when your back's against the wall. That's where I find out about my players, and I found out a hell of a lot about my players this year."
As the coach prepared to leave for Brazil starting Thursday—the first of several recruiting trips—he made clear that his job now will be to fix Vancouver's problems, because whatever this season was, it wasn't good enough.
"I'm disappointed, and disappointed across the board, with myself, my coaches and my players. I take responsibility for that," he said, adding: "We didn't win enough games this year. So, disappointed all around."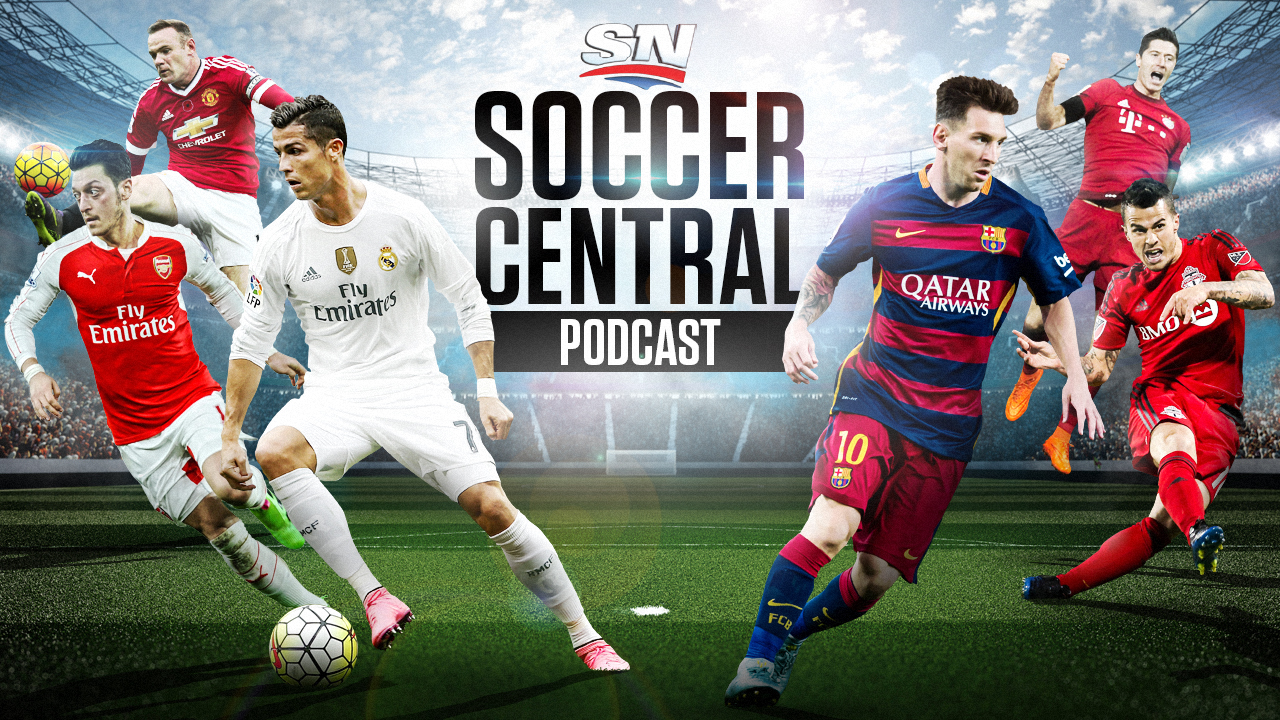 Sportsnet's Soccer Central podcast (featuring James Sharman, Thomas Dobby, Brendan Dunlop and John Molinaro) takes an in-depth look at the beautiful game and offers timely and thoughtful analysis on the sport's biggest issues.