Within a season, there are matches or a series of games in which clear patterns emerge. It's very obvious what's working well, or what problems are in need for fixing.
But then every now and again you get a match that is unusual and doesn't really fit with any of the trends a team is experiencing. For the Vancouver Whitecaps, Sunday's 4-2 loss on the road to their hated Cascadia rivals the Portland Timbers isn't really an indicator of where this club stands. It was an outlier for a number of reasons, not just because it was a derby.
Having won three matches on the hop entering this fixture, you can't anticipate Pa-Modou Kah to terribly misplay a ball and then dive in moments later to concede a penalty just four minutes in. You can't expect Kendall Waston to lose his footing at the vital moment to allow Jack McInerney to then double the Timbers' lead right before the half hour mark. And nobody was forecasting that referee Ted Unkel would then award the Timbers a second penalty against Kah, for an apparent handball which replays didn't show to be entirely conclusive one way or another—a spot kick that was duly converted by Dairon Asprilla.
Those three moments meant this match was always going to end the way it did, barring a tremendous showing from the Whitecaps' offensive group, which didn't look as dangerous as it did against Toronto FC on its last outing.
If there is one more general theme that can be extracted from this match, it's that after conceding four goals, the Whitecaps now have the joint-worst defence in Major League Soccer, along with Portland, New England and New York City. All four teams have allowed 24 goals against this season.
That is a truly remarkable figure when you consider how many wonderful saves David Ousted has made this season. Even on this night, where he allowed four goals, he still managed to pull off at least two top class saves.
The Whitecaps' back four misses the stability on the right side provided by Steven Beitashour before his move to Toronto, and Pedro Morales, for all he can create offensively in a deep lying playmaking role, remains at times a defensive liability. Matias Laba doesn't appear to be as effective a shield as he was last season, although whether that's down to being overstretched to compensate for Morales' defensive frailties is unclear.
Speaking of the right side of defence, with Fraser Aird suspended for picking up two yellow cards against Toronto, coach Carl Robinson opted to shunt Tim Parker into the right fullback position, and bring Kah into the middle to play alongside Waston. Needless to say it was a disaster and Kah looked behind the pace all match. Parker was serviceable in the fullback role, but he is very much a centre back and is limited going forward.
That decision would appear to be an indicator of how little trust Robinson has in Jordan Smith, the Costa Rican fullback on loan from Deportivo Saprissa. Smith has done little right in his limited opportunities, and while he is obviously a tremendous physical specimen, his positioning and decision making are at times confounding.
It's also worth touching on Waston's post-match sending off for lunging in at Asprilla. Waston claims he didn't hear the whistle. In the din at Providence Park as Unkel blew the final whistle, that's certainly believable. However, there's no escaping that the optics of the challenge look terrible. Even assuming it was clear to all parties the whistle hadn't gone, what was a tackle like that late in stoppage time in a 4-2 match going to achieve?
It will be interesting to see how the disciplinary committee interprets that challenge, and if a suspension longer than one match will be handed out.
Whatever punishment he gets may prove largely academic as he will be playing with Costa Rica alongside teammate Christian Bolanos at the Copa America. Blas Perez will also be away with Panama.
While that competition takes place, the big winners with Perez and Bolanos away will be Octavio Rivero and Erik Hurtado. Rivero has been limited in his minutes lately due to an ankle problem, and his well-documented scoring woes, but with Perez away could seize the opportunity.
Similarly, Hurtado could see his minutes stay steady after starting two consecutive matches. He wasn't nearly as effective on this night as he was against Toronto in the previous match, but it would appear international outings for his teammates will ensure he'll have a few more chances to make his case in the coming weeks.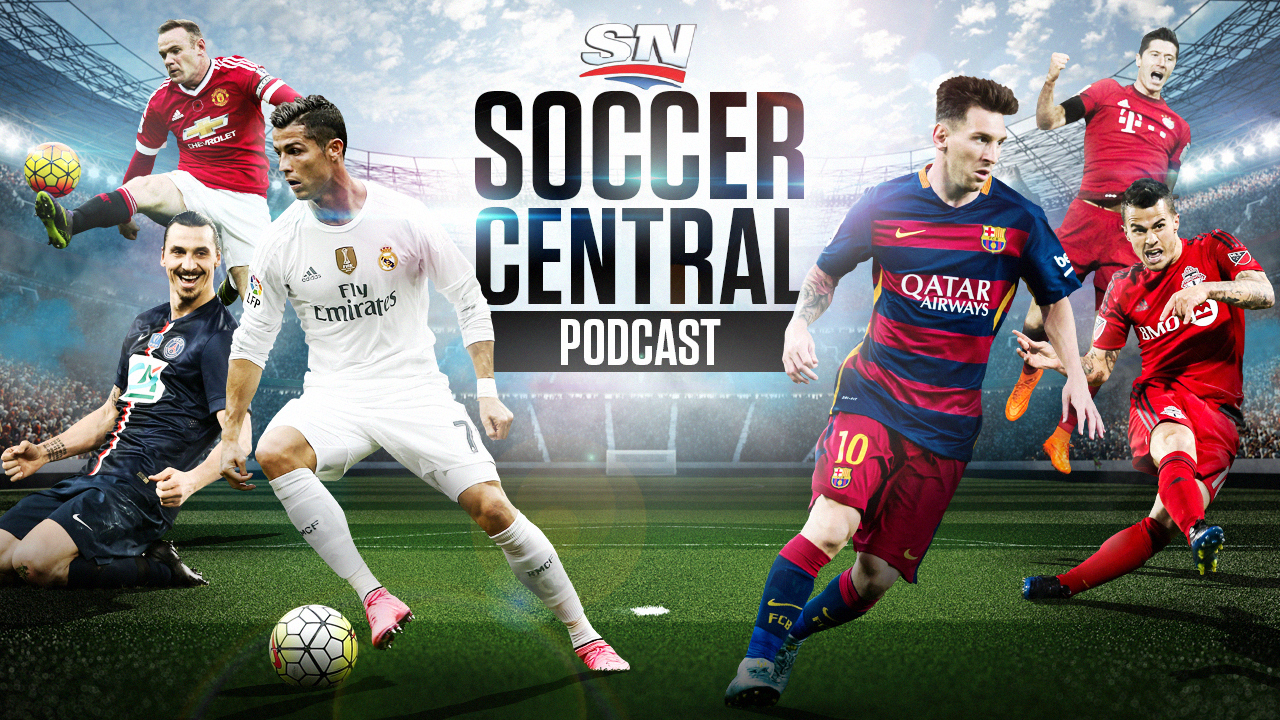 Sportsnet's Soccer Central podcast (featuring Thomas Dobby, Brendan Dunlop, John Molinaro and James Sharman) takes an in-depth look at the beautiful game and offers timely and thoughtful analysis on the sport's biggest issues.
Listen now | iTunes | Podcatchers