VANCOUVER—It's not quite time for the Vancouver Whitecaps to hit the panic button, but if you imagine that button—big, red and adorned with the team logo—stored in a glass box and locked inside some vault in the bowels of BC Place, now would be the time to at least dust off the key.
After a gruelling road trip in which the team picked up just one point—in a 0–0 draw to Houston—the Whitecaps returned home, dropping three points in a 2–1 loss to the San Jose Earthquakes on Friday. Vancouver's playoff hopes are by no means dead, but their odds of making it just keep getting worse.
With their most recent loss, the 'Caps sank further down in the Major League Soccer standings; they're now eighth in the Western Conference, two spots below the red line.
"It wasn't a great performance today, but we still had a number of chances," said Vancouver coach Carl Robinson, looking understandably a little grim. "If you don't hit your target, if you don't take your chances, you don't win games of football. Having said that, we conceded two bad goals as well, which has been a common theme this year."
There has been a strange sense of repetition over the course of the Whitecaps' season: sloppy play and a lack of discipline combined with scoring woes that seem to resurface throughout their campaign.
Before Friday's match, the team hadn't scored in MLS play since July 16. The loss to the 'Quakes was typical: The Whitecaps conceded a goal early, albeit a controversial one, when San Jose forward Quincy Amarikwa sent in a header in the 14th minute that Vancouver goalkeeper David Ousted seemed to stop on the ground, though the ball was deemed to have crossed the line. In the 60th minute, San Jose midfielder Simon Dawkins scored much too easily. The home team would get one back in the 94th minute, courtesy of the always lively and hard-working Nicolas Mezquida, but it was too late.
Throughout his post-match press conference, Robinson repeated a few key points: variations of "We need to be better," and "We've given ourselves a little bit of a mountain to climb."
Vancouver is now 5-3-5 at home this season, which simply isn't good enough. The club has nine remaining MLS matches, and Robinson conceded that in order to qualify for the playoffs, they'll likely need to finish with 45-48 points (they're currently at 30 points through 25 games, sporting an 8-11-6 record).
"We need five or six wins out of nine games," Robinson said. "If we don't get 'em, we probably won't get to the playoffs. That's a fair thing to say."
The Whitecaps have just four home games remaining in their schedule, hosting the New York Red Bulls, the Colorado Rapids, the Seattle Sounders and the Portland Timbers. The next two MLS matches will be tough road tests, facing Sporting Kansas City on Aug. 20 and L.A. Galaxy on Aug. 27.
While the top spots in the Western Conference are unreachable—FC Dallas and Colorado have been dominant this season—a number of teams are battling for the bottom few playoff spots. With such a tight race for the fifth and sixth placement especially, picking up wins at home seems imperative.
San Jose coach Dominic Kinnear—rightly pleased about his team's first road win of the season—called BC Place "always a tough place to play," but Robinson acknowledged that hasn't really been the case for a while.
"It's not become the fortress we like," he said. "Teams like coming to play here. You saw that today with San Jose. We need to change that. It's not going to happen overnight. It's not going to happen just from saying it's going to happen."
Robinson pinpointed Vancouver's first game of the season as the match when the home team first looked defensively sloppy—something that seemed uncharacteristic at the time. The team played well, but conceded two bad goals, and those mistakes, he said, "probably set the tone" for the whole campaign.
Whitecaps central defender David Edgar said he felt the team had put up a decent performance vs. San Jose but that they hadn't had much luck going their way.
"We've just got to dust ourselves off and work hard again this week and be ready for Kansas," he said.
As much as the Whitecaps need to dust themselves off and regroup for another tough stretch of games, it seems clear that they'll also need more—not just luck, but some kind of spark—if they're going to have a shot at a playoff berth. Especially considering there were few bright spots from the team on Friday—the play of Christian Bolanos was one.
With the next set of matches, including more CONCACAF Champions League play, Robinson said he would be tinkering with his lineup, giving the players who've shown some zeal more of a shot, while sitting out those who failed to contribute.
That means we could see a start from teenage winger/forward Alphonso Davies, who entered Friday's match as a substitute in the 66th minute. The kid looked lively and composed as usual, and while it's asking a lot for a 15-year-old to set the tone for his team, Vancouver's remaining matches are, at least, an opportunity to get him out on the field and give him a chance.
Robinson, at least, seemed confident the team would find the spark it so badly needs. The question is simply how quickly that will happen.
"We will rebound, make no doubt about that," he said. "I just don't know when. Hopefully it's next week."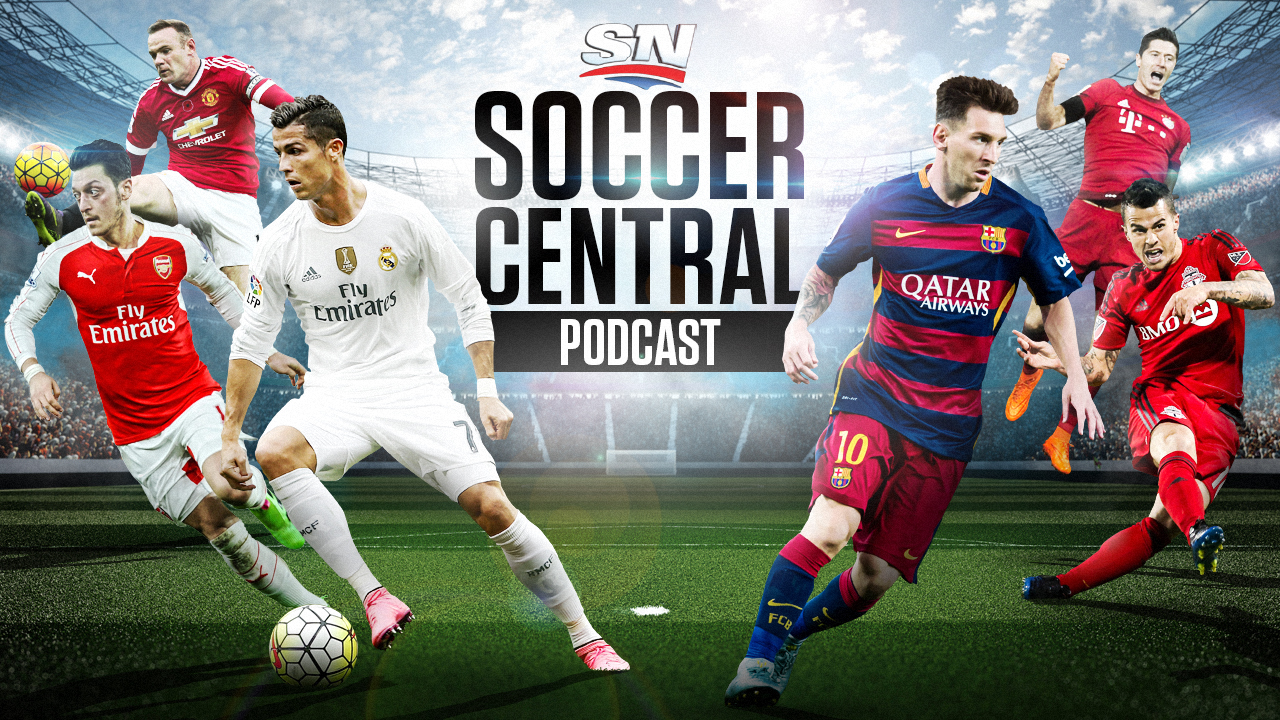 Sportsnet's Soccer Central podcast (featuring Thomas Dobby, Brendan Dunlop, John Molinaro and James Sharman) takes an in-depth look at the beautiful game and offers timely and thoughtful analysis on the sport's biggest issues.