MONTREAL—Eight points.
That was the public goal Toronto FC president Bill Manning set for his club through the first eight matches of the 2016 Major League Soccer season. TFC not only hit the target, but they did it with two games to spare, and they now impressively sit on 11 points from seven contests following Saturday's 2-0 win over the Montreal Impact.
"I thought the performance today was maybe arguably our best performance that we've had in two years," Vanney proclaimed in the post-match press conference.
"In terms of front-to-back, defensive organization, attacking and creating chances, I thought we were solid all around. And to do that in the seventh game of a long road trip shows that this group is resilient and they're coming along and continuing to progress."
Vanney wasn't wrong in his assessment, and while he was neither smug nor arrogant as he spoke from the podium, you have to believe he was overcome with a sense of self satisfaction.
Would Manning or general manager Tim Bezbatchenko really have fired him had the Reds not collected eight points? We'll never know. What is certain is that Vanney is firmly embedded as the coach of Toronto FC. That might not sit well with a small portion of the fan base, and select members of the media who cover this team, who continue to question the former U.S. international's coaching credentials. But the fact is, Vanney isn't going anywhere—not anytime soon.
And you know what? Nor should he. Vanney has deservedly earned some job security based on Toronto's solid and consistent play through the early part of the campaign. They've "been in" in every game, they've limited their mistakes, and they've taken points off of some very good teams. Even in the losses to Colorado and Kansas City, they gave as good as they got, and were somewhat unfortunate not to collect a share of the points, at the very least.
The clean-sheet win in Montreal was Toronto's third of the season and, with just five goals against, they own the best defensive record in MLS—a far cry from a year ago when they ended up conceding a league-high 58 times.
A great deal of the credit is due to Vanney. No doubt, he's benefited from the off-season additions of Will Johnson, Clint Irwin, Steven Beitashour and Drew Moor. The huge investment in the back end has paid off handsomely, and made life much easier for the TFC coach.
That said, having a rich resource of quality player depth rarely guarantees success in this league. Nor does the art of coaching simply come down to filling out a line-up card and then telling the 11 players to "go get 'em." Teams have to be organized in a certain way, an identity has to be established and an effective game-plan must be written up that takes into account not only players' strengths, but also their weaknesses.
Vanney has done that. He's resisted the urge to go all out and attack, and build the entire tactical approach around Sebastian Giovinco—which would be easy to do considering the Italian's quality and the way he took the league by storm in last year's MVP campaign. Instead, Vanney has shown great restraint in curbing the side's natural attacking instincts, and refocused his charges' attention on team defending and building a foundation for defensive solidity.
It sounds simple. And considering the club's defensive woes from 2015, it seems like a no brainer. But it's one thing to know it—it's another matter entirely to go out and do it, and be disciplined enough to stick with it, especially with the calibre of attacking players that TFC has at its disposal.
The win on Saturday at Stade Saputo, the site of TFC's horrible playoff capitulation just six months ago, was a microcosm of the new-look Reds under Vanney: organized, tough to break down, intelligent and committed.
In shutting out Didier Drogba (11 goals in 11 regular season games last year) and Ignacio Piatti (who netted four goals in the previous six games) TFC contained two of the best attacking players in MLS, and two figures who played starring roles in Montreal's playoff win last October.
All of which is not to paint Vanney as some sort of tactical genius, or a managerial savant on par with Bruce Arena or Sigi Schmid.
What Vanney has done, though, has been impressive. He's shaped and moulded this team, and moved around some key pieces (most notably deploying Michael Bradley in a more defensive role) in giving the Reds a new identity—and he's done it in a relatively short period of time as the team plays out this challenging eight-game road trip to begin the season.
Considering where TFC was last year, and it's historical record of under-achievement since entering the league, that's no small feat.
"Greg deserves all the credit in the world," Bradley said. "The way he sets the tone inside the team every day in terms of encouraging guys to take big roles and encouraging guys to put everything they into it and encouraging guys to have opinions and to really think about what goes on every day.
"He has created an environment where every person the inside feels a part of this. This phrase gets thrown out a lot, but if you want to build something special you have to have every person on the inside ready to give everything they have."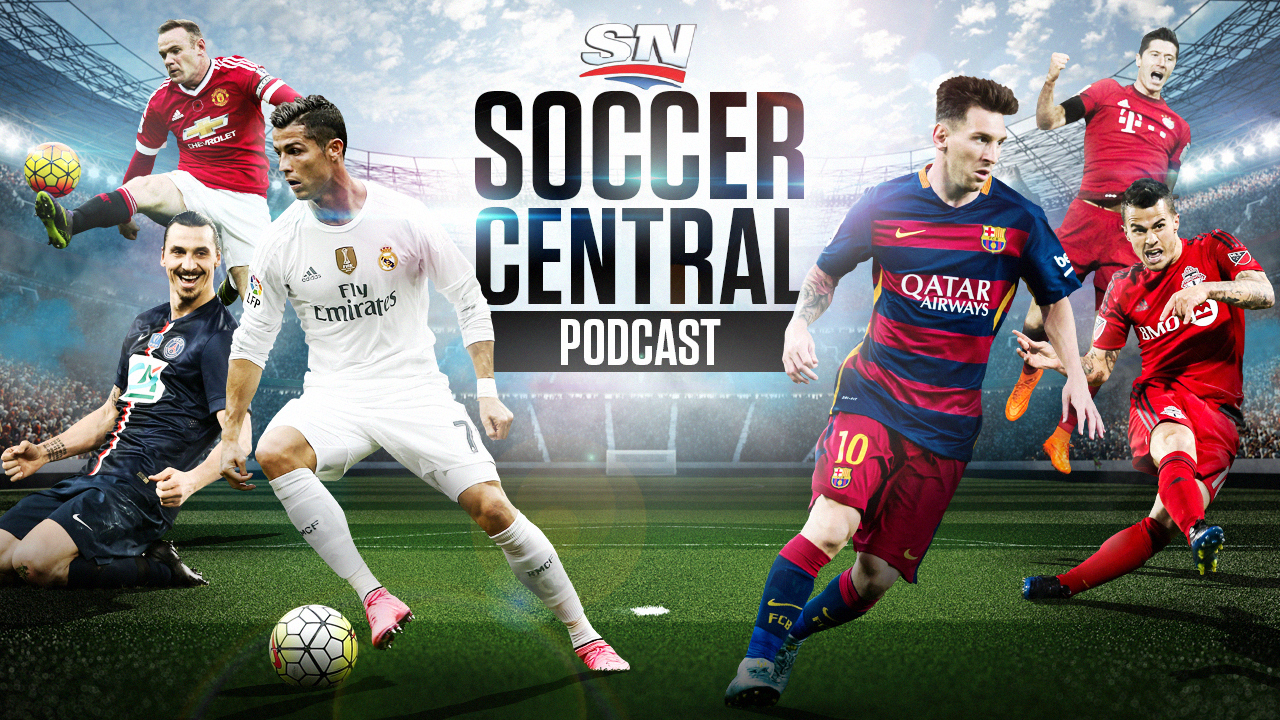 Sportsnet's Soccer Central podcast, hosted by James Sharman, takes an in-depth look at the beautiful game and offers timely and thoughtful analysis on the sport's biggest issues.