Robert Earnshaw put up a dizzying number of highlight-reel-worthy performances over the course of his 18-year playing career.
But for the recently retired Welsh forward, there's one memory that stings. In 2003, Wales made it as far as the qualifying playoffs in their bid to reach Euro 2004, only to lose in a two-legged battle with Russia. It was the closest the nation had come to reaching a major tournament since competing in the 1958 World Cup.
"It was devastating," said Earnshaw in a recent interview with Sportsnet. "We were within touching distance, and it just didn't happen."
For Earnshaw, who earned 59 caps for Wales, the loss stung even more because the stars had finally seemed to align.
---
MORE ON EURO 2016: Sportsnet has you covered with in-depth coverage of Euro 2016 in France, which runs from June 10 to July 10.
• Match schedule || Group standings || Live scoreboard || Latest news
• Profiles: All 24 teams || History of Euro || Top 10 moments in Euro history
• Sportsnet's predictions || 10 players to watch || 5 key group stage games
• Feature stories || Soccer Central podcast || Team roster lists ||
---
"I think at that point we just felt that this was our chance to qualify for a major tournament, and we had the right team," he said. "We had some real top players playing in the Premier League—people who could really handle the challenge."
Fast-forward 12 years and the narrative of Welsh soccer had changed dramatically. In October 2015, Wales qualified for Euro 2016, finishing second in their group behind Belgium. It was the culmination of years of planning on the part of the country's football association.
As Earnshaw's former Wales teammate, Vancouver Whitecaps coach Carl Robinson, explained, the Welsh FA went "back to the drawing board" following the loss in 2003.
"They devised a plan to try and promote young players as a group to come through the system to be ready for the 2014 World Cup and '16 European Championships," Robinson said. "We didn't make it in 2014, and in 2016 we did."
If you ask Earnshaw, though, one man in particular deserves credit for his part in kick-starting the team's rise: Welsh soccer legend Gary Speed, who signed on as manager in 2010.
"Once he took over, everything changed," said Earnshaw, who now coaches the Vancouver Whitecaps' U-15 pre-residency team. "It was almost like a top-level mentality came in, and I think that was the biggest thing that really started everything off. He came in and said, 'We're gonna be the best-prepared team, and that's why we're gonna qualify for a major tournament.'"
As Earnshaw noted, even while the team struggled—"His philosophy was: start to play, start to use the ball a lot more," he said—the change in attitude and the team's perception of itself was evident as soon as Speed took over.
"Everybody kind of stood back and thought, 'Wow, OK. Now we've got a top coach.' And I always credit him, because I saw it from where it was before—where we got close to qualifying, but never made it."
Speed's tenure with the team was tragically short-lived—he committed suicide in late 2011—but, according to Earnshaw, he'd built a solid foundation, which current manager Chris Coleman built on.
As Euro 2016 kicks off, Wales will be relying on their superstars—especially Real Madrid winger Gareth Bale—to help them advance through a tough group stage that will pit them against bitter rivals England, along with Russia and Slovakia.
The reliance on Bale especially to produce goals for the Welsh side might be seen as a weakness—if anything goes wrong for Bale, that could spell trouble for the team—but Earnshaw insists it's actually a strength.
"I see it as a good thing," he said. "Because when you've got somebody as special as Gareth Bale on your team, of course you want them healthy, of course you want them on your team. Of course he's gonna make a difference."
And Bale isn't the team's only star. Earnshaw had high praise for Arsenal midfielder Aaron Ramsey, and especially for the team's back line—and defender Ashley Williams in particular.
"Our defence was probably the biggest difference in qualification, and probably didn't get any credit for the qualification because Gareth Bale scored a lot of the goals," Earnshaw said. "So yes, we've got Bale to do his job going forward, but we've also got a defence that is capable of playing against anybody now. If those two connect, then we feel that we can beat anybody.
"We have some superstars in the team," Earnshaw added. "But we were always going to start to build a team from Gary Speed's time."
As the stars finally aligned to propel Wales to their first major tournament in 58 years, it was only fitting that fate would also have them facing archrival England in the group stage. It's a matchup Earnshaw looks forward to with fervent anticipation.
"It doesn't matter what sport you're playing," he said. "When England and Wales are playing, it's huge."
There's no denying that the Wales is used to playing second fiddle to England. But that doesn't mean the Three Lions are invincible.
"England has been one of the superior teams in world football over the last God knows how long—and especially within the British teams, England, Wales, Scotland, Ireland, it's probably been the dominant force," said Earnshaw. "But everybody believes now that they're not so unbeatable, so that makes it even better."
It'll be a tough fight, of course, but the Dragons, a team on the rise, are used to an uphill battle.
"We've always felt like underdogs," Earnhaw said. "But there's always been that underlining confidence that we can beat teams, too."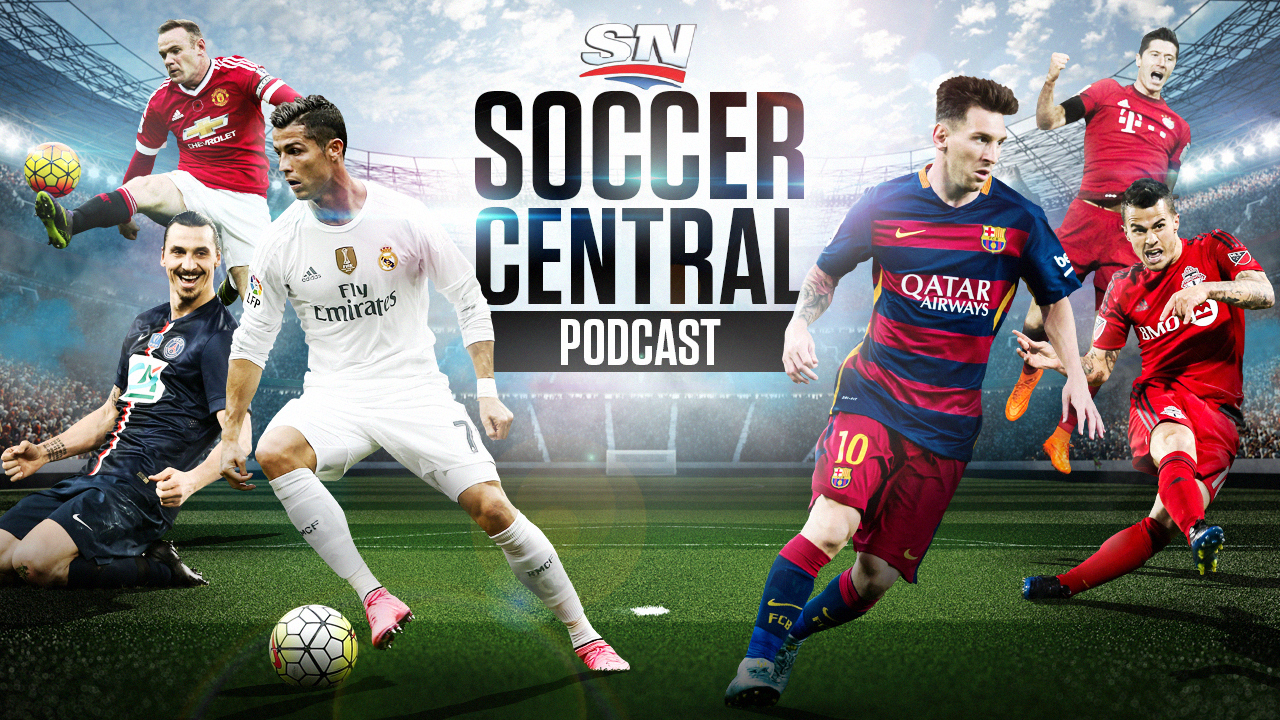 Sportsnet's Soccer Central podcast (featuring Thomas Dobby, Brendan Dunlop, John Molinaro and James Sharman) takes an in-depth look at the beautiful game and offers timely and thoughtful analysis on the sport's biggest issues.